Look here for birthday messages.
Home Schooling
Home learning activities are now split in to two key zones - Reception/KS1 zone for children in DaVinci and Goldsworthy, and Key Stage 2 zone for the children in Picasso, Klimt and Banksy.
Each zone will provide learning activities in the following subject areas:
Phonic/Spellings, Reading, Writing, Maths - These are the core subject areas. If you are choosing a more structured home learning approach, then we recommend your child completes one activity from each of these areas every day.
Science, Creative, Physical/Mental - There are a selection of creative, interactive and physical tasks; we would recommend your child completes as many as possible over the two week period.
Learning is now planned in fortnightly themes. This final week is a chance to reflect on the year gone by.
We want you to feel supported whilst homeschooling so there will be regular updates on the 'Updates Blog' below and on the individual class blogs, so please check them regularly, and remember we are here to help. For contact details and phone numbers click here.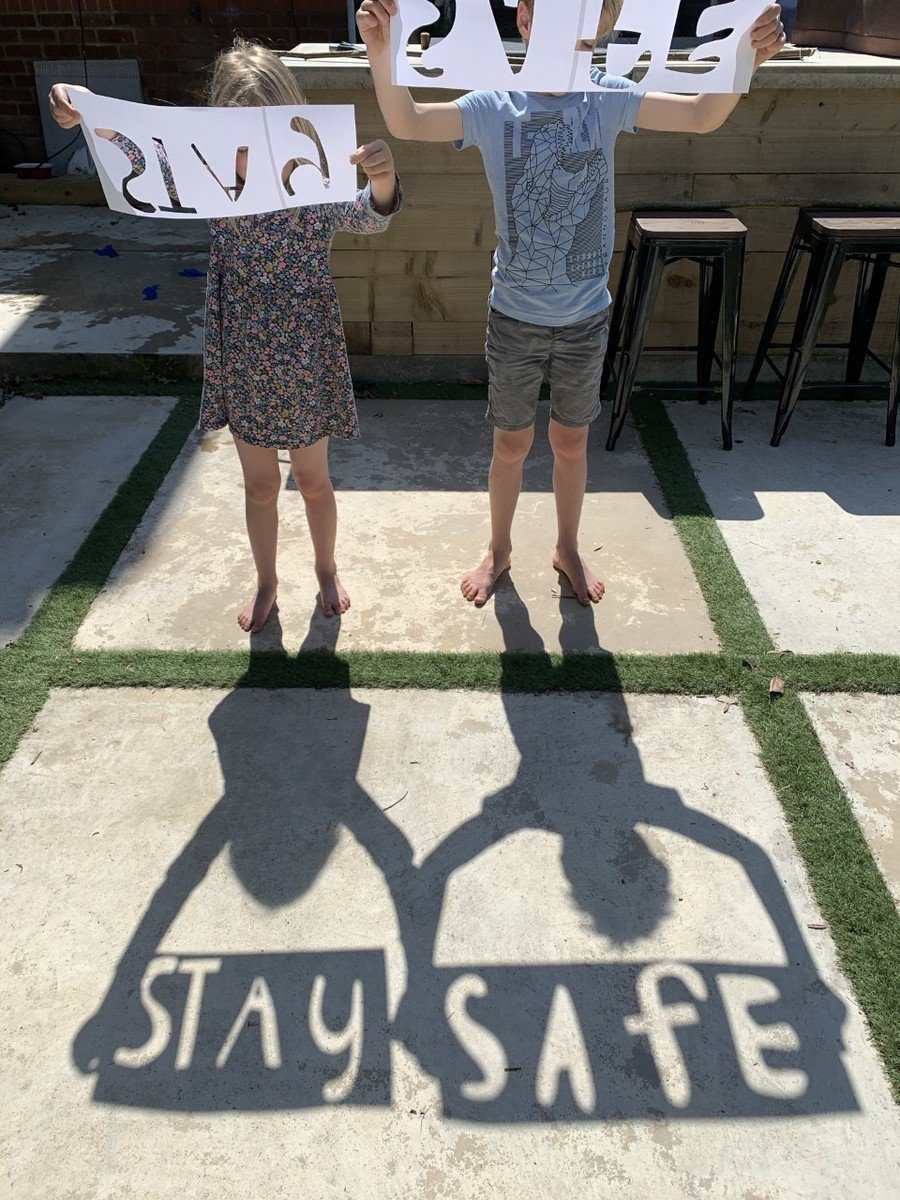 Final week
Nicola Galbraith (nicola.galbraith) on: Final week
Dear children and parents,
We have arrived at the final week of the Summer term. At this point in the year, as teachers, we always ask the children to reflect on what they have achieved during the the year and what they are looking forward to in the forthcoming year. Therefore we have decided to create a page for both key stages called Reflection.
On this page you will find some activities that encourage the children to think about the school year that they have just finished and what they are looking forward to in the school year ahead.
It has been a very strange time and as a school community we have all worked together to look after each other, homeschool and keep in touch throughout the whole of the lockdown.
We would like to take this opportunity to thank you very much for your continued support throughout what has been a most unprecedented situation.
At this time of year, we also say good bye to the Year 6 children. They have been a great group of individuals shining their lights and they are now ready to move onto the next phase of their lives. We all wish them well and always remember to shine your light wherever you are!
Please continue to take care and we look forward to welcoming a new school year with all of the children.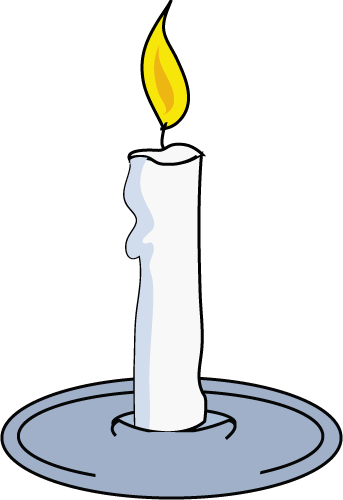 ---
Catchups and Update
Nicola Galbraith (nicola.galbraith) on: Catchups and Update
Good morning everyone,
It was lovely to see the Year 5 children on Tuesday again for their catchup. It seems strange to think that the next time we will see them - they will be our Year 6s.
Today is the catchup for the Year 2 and hope to see as many of them as possible later.
Year 3 and 4 are next week.
We will be sending out a communication next week in regards to starting back in September. We hope to welcome back as many of you as possible.
Many thanks for your continual support.
Stay safe and take care.
---
Catchups
Nicky Galbraith (nickyg) on: Catchups
Tomorrow (Tuesday 7th) is the second Year 5 catchup.
It has been lovely to see so many of you over the past 2 weeks. We have all missed having you in school and are looking forward to the new year ahead. You should have had an email to tell you whose class you will be in next year.
Please refer to this page to check out the dates for your next Year catchup session. This is a good chance before the holidays to see your friends in your year groups.
Zoom sessions for those of you at home are still happening. Monday KS1 at 9am, KS2 at 10am and Friday KS1 9.30am, KS2 - 10.30am. The last zoom session will be on Friday 17th July.
---
Catchup sessions
Nicky Galbraith (nickyg) on: Catchup sessions
Miss Costello, Mrs Clark and Mrs Wilkinson would like to thank the Year 5 children who came to school yesterday for their catchup session. It was a wonderful success and hopefully all the children enjoyed it as much as the adults did.
Miss Costello reported that it was lovely to see the children just wanting to talk together and moving their chairs around to speak to different people. The children were incredibly sensible and followed the guidelines perfectly.
Tomorrow is the catchup session for year 2 and we are looking forward to seeing as many Year 2s as can possibly make it.
Next Tuesday will be the turn of the Year 3s and Thursday the Year 4s.
Stay safe and Take care
---
Updates
Nicky Galbraith (nickyg) on: Updates
Good morning,
We hope that you are all well and staying safe. It feels like a very long time ago since we were all together in school. For those of us at home, at times, this lockdown has felt like continuous Groundhog Day.
Mrs Wilkinson has asked to share a picture with you all to help with those times at home when it is most difficult. Whatever your beliefs and time commitments, it is really important to take time for yourselves and time for some mindful breaths. This picture shows the benefits to the whole body when we spend 5 minutes mindful breathing.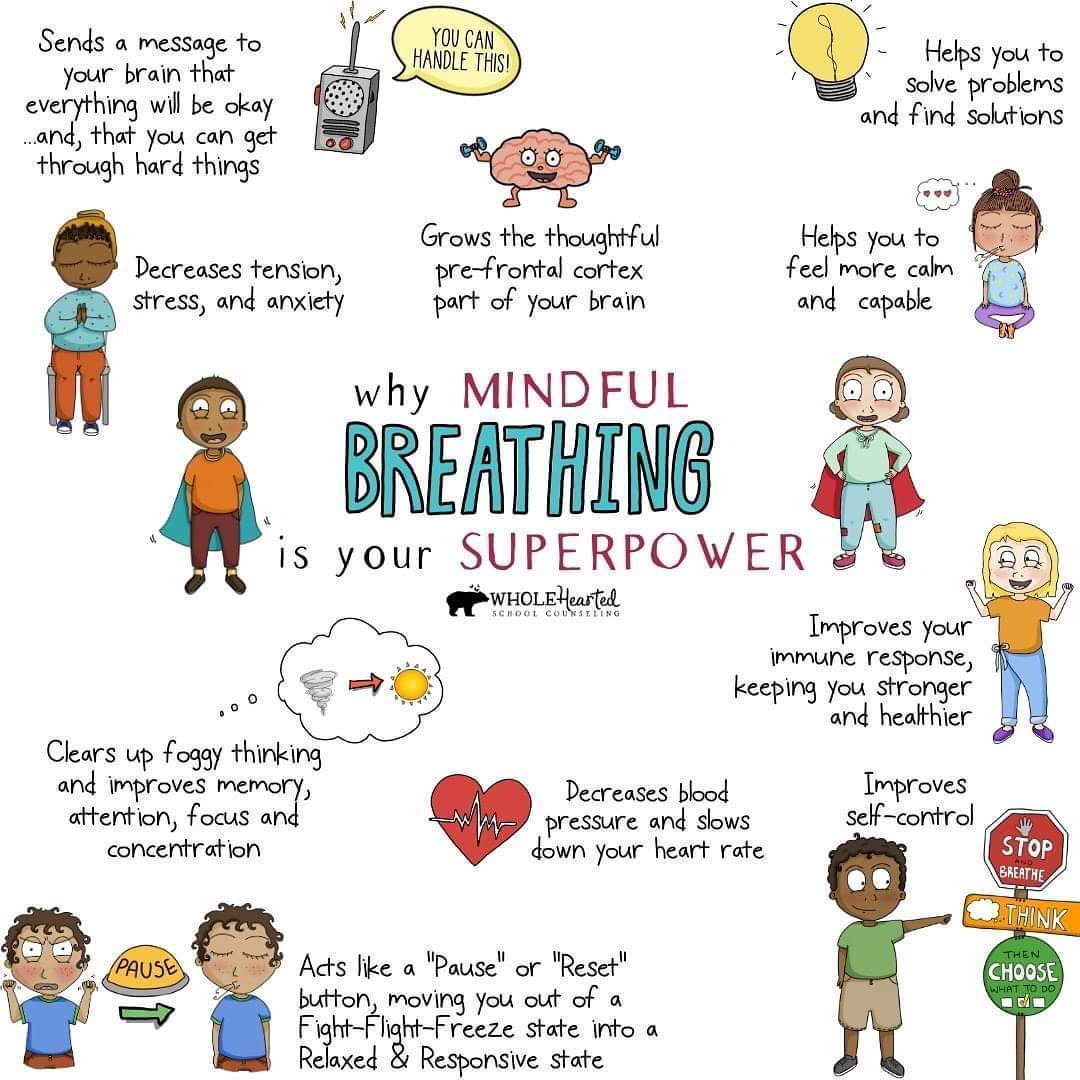 Continue to Take Care and Stay Safe
---
Updates
Nicky Galbraith (nickyg) on: Updates
Good morning,
We hope that had a nice weekend.
The theme for both KS1/F and KS2 has changed today to pirates. This theme will last for the next fortnight. You will find activities and learning opportunities on the Key Stage pages.
Zoom sessions will run again this week.
Monday KS1/F at 9am and Friday KS1/F at 9.30am.
Monday KS2 at 10am and Friday KS2 at 10.30am.
Both Monday sessions are aimed to introduce any new learning and the Friday sessions are for fun.
These sessions are available for anyone who is home learning. Please join Mrs Jacob and Mrs Galbraith, who are available to answer questions and support with your child's wellbeing.
Please continue to send work in to your child/ren's class teacher/s and encourage your child/ren to comment on their class blogs too.
Take Care and Stay Safe.
---
Homeschooling update
Nicky Galbraith (nickyg) on: Homeschooling update
'Marathon not a sprint'
Those were the words that I was told at the beginning of the lockdown back in March. How true they really are!
It is looking more likely that we will be continuing the homeschooling for the remainder of this term. We had hoped that we would all be back together before the summer holidays but that is looking increasingly unlikely. However, we will continue to do our best to support you at a distance.
We recognise that it is hard some days or even weeks to be motivated to homeschool. The novelty for some children has definitely worn off. We understand this and will continue to be here on the website for support and to offer ideas.
As a staff team we are here to support your children and you as parents too. So please encourage your children to keep sending in their work to us no matter how big or small.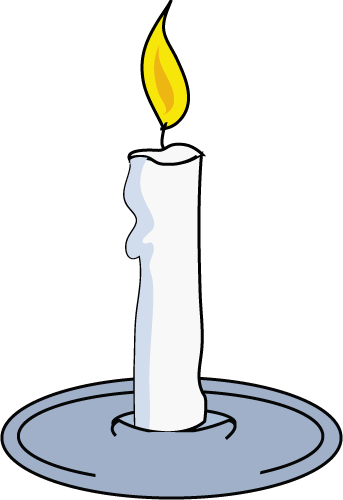 Remember to keep shining your light wherever you are.
---
Zoom
Nicky Galbraith (nickyg) on: Zoom
We hope that you have had a nice weekend.
In order to continue to support those children who are still home learning, Mrs Jacob and Mrs Galbraith will be running their weekly zoom sessions. Today's session is an opportunity to find out about this week's work and ask questions. KS1's session is for parents and KS2's is for children and parents. Friday's sessions are just for the children.
Today, Key Stage 1 and Foundation will be at 9am and Key stage 2 at 10am.
Keep staying safe and take care.
---
Friday zoom!
Nicky Galbraith (nickyg) on: Friday zoom!
Good morning everyone,
Today at 9.30am and 10.30am, Mrs Jacob and Mrs Galbraith will be running the Key stage zoom sessions for those children who are home learning. Both sessions will be fun sessions. 10.30am is KS2 and Mrs Galbraith will be running a quiz so the children will need to have a pen/pencil and paper handy please.
Mrs Jacob and Mrs Galbraith look forward to seeing as many of the children as possible.
Continue to stay safe and take care.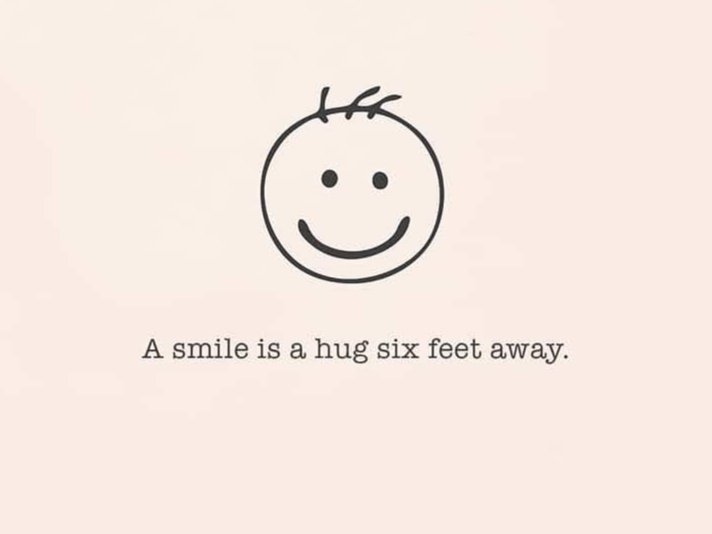 ---
Thursday 4th June
Nicky Galbraith (nickyg) on: Thursday 4th June
Good morning everyone. We hope that the children are enjoying this week's theme about the seaside.
Yesterday was the first day back for some of the Year 6, 1 and R since lockdown. A lot of hard work went into preparing the school and I know that they had a lovely day back with some of the Blewbury staff family.
For those of us who are at home, home learning is still continuing through this website. Mrs Jacob and Mrs Galbraith are supporting remotely. We have introduced zoom sessions weekly. Every Monday KS1 - 9am, KS2 - 10am, we have set up zoom sessions so that parents and children can ask questions about the forthcoming weeks work. Every Friday, KS1 - 9.30am, KS2 - 10.30am, fun zoom sessions to play games and share work with each other.
It has been a long time since the children have been at school. Some days will be positive and others not. Some days the children will feel motivated to learn and others not. This is normal. Please remember all achievements at home whether big or small are still worthwhile.
Please keep encouraging your children to send work to their teachers as we all love to see what they are getting up to.
Kind Regards
Stay Safe and Take Care
---
Updates
Becky Costello (beckyco) on: Updates
Huge congratulations to all those children who have received a certificate this week - a new assembly has just been uploaded.
You should also have received a letter with details of our proposed plan for reopening to Reception, Year 1 and Year 6 after June 1st.
Next week is half term. Some of you are choosing to take a well earned break, whilst others have decided to continue with the routine of home schooling.
There are plenty of activities on the website should you wish to continue homeschooling- the only activity not available is the BBC Bitesize maths as they are taking a break for the school holidays. There are plenty of maths activities on education city though so take a look there.
One of us will always be available throughout the holiday to answer any questions or to continue support with home learning however, to ensure everyone is refreshed and ready for term 6, it may not be your child's class teacher.
Thank you for all your support throughout term 5!
---
Happy News... A new arrival for Evie, Kian and Jai. Welcome to this crazy world baby alpaca!