Look here for birthday messages.
Home Schooling
Home learning activities are now split in to two key zones - Reception/KS1 zone for children in DaVinci and Goldsworthy, and Key Stage 2 zone for the children in Picasso, Klimt and Banksy.
Each zone will provide learning activities in the following subject areas:
Phonic/Spellings, Reading, Writing, Maths - These are the core subject areas. If you are choosing a more structured home learning approach, then we recommend your child completes one activity from each of these areas every day.
Science, Creative, Physical/Mental - There are a selection of creative, interactive and physical tasks; we would recommend your child completes as many as possible over the two week period.
Learning is now planned in fortnightly themes. This fortnight the theme is Through the key hole.
We want you to feel supported whilst homeschooling so there will be regular updates on the 'Updates Blog' below and on the individual class blogs, so please check them regularly, and remember we are here to help. For contact details and phone numbers click here.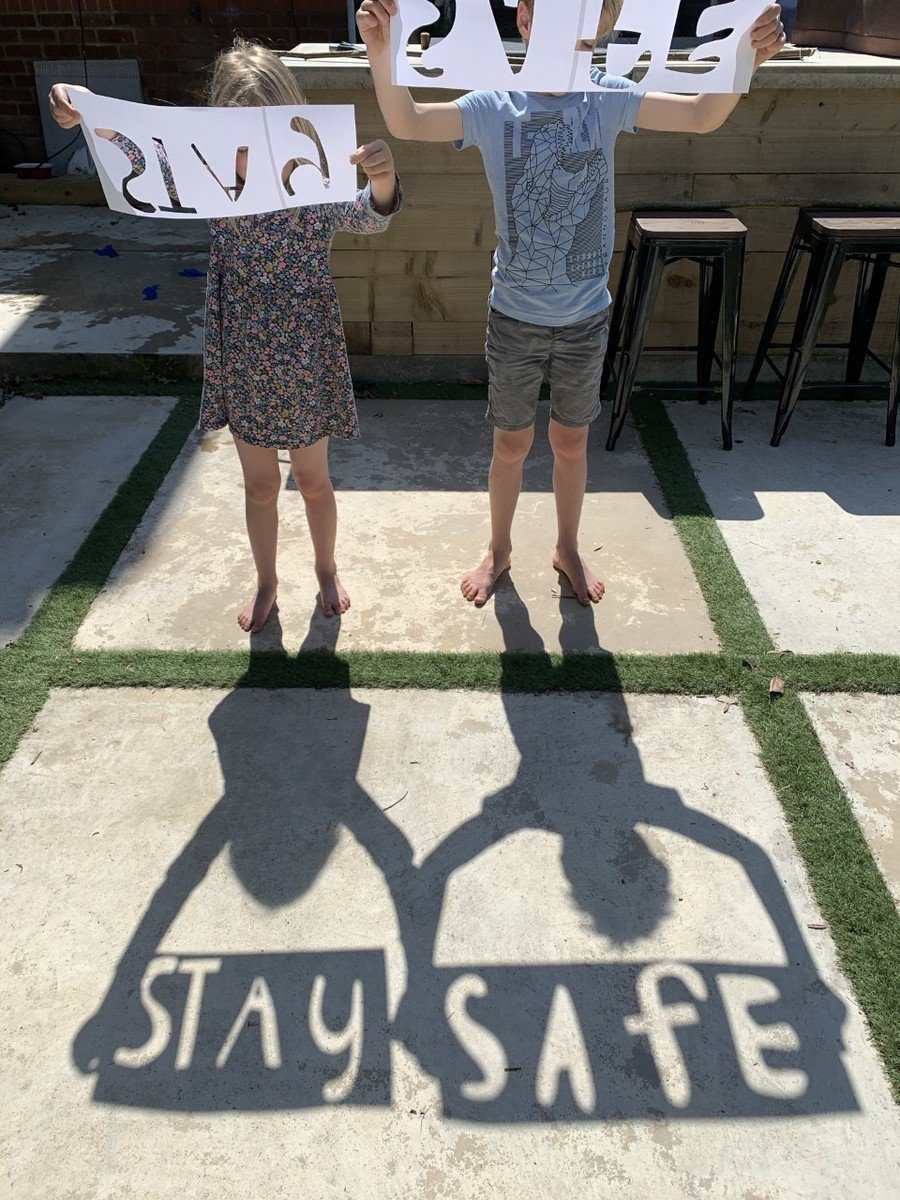 Updates
Becky Costello (beckyco) on: Updates
"Do your little bit of good where you are; it's those little bits together that overwhelm the world." – Desmond Tutu
I wanted, on this celebration Friday, to not only say another HUGE well done for all the amazing work that has been sent through, but to offer an enormous thank you to the Blewbury School team for the tremendous work they have been doing (behind the scenes) over the past six or so weeks, under some very difficult circumstances.
At a moment's notice they have all been required to change just about everything in their working environment and live through something that no other educators have ever had to (at least in this country). No-one has the blueprint for this!
I am proud that the Blewbury School team have done this (as always) with enthusiasm, positivity and a determination to support every child. Not only has there been a huge amount of work put in to providing engaging learning on the website but the team have also been: planning ahead to ensure transition back in to school (or on to secondary) is smooth and any gaps in learning are quickly addressed; continuing to write the new inspiring whole school curriculum, and attend training courses; delivering food and resources to families; keeping in contact with children and families; and then supporting each other. Many of whom are then home schooling their own young children and looking after families.
We have all been thrown into such extraordinary times – I just wanted the staff to know that I feel privileged and proud to work within such an awesome team!
Soon we will need to start thinking about what reopening the school to more pupils might look like, depending on the guidance and rules provided. We expect to have more indications of government intention over the next week or so. Although we want more than anything for the school to be filled with learning and the laughter of children as soon as it is safe to do so, I also wanted to reassure you that this will only happen when we are satisfied that we have fully assessed the risks and put mitigations in place to ensure all the staff and children are safe, happy and able to work and learn effectively.
Until then, we will carry on supporting you with home learning as best as we can!
I hope you all get an opportunity to relax over this long weekend!
Stay safe
---
Happy News... A new arrival for Evie, Kian and Jai. Welcome to this crazy world baby alpaca!