Phonics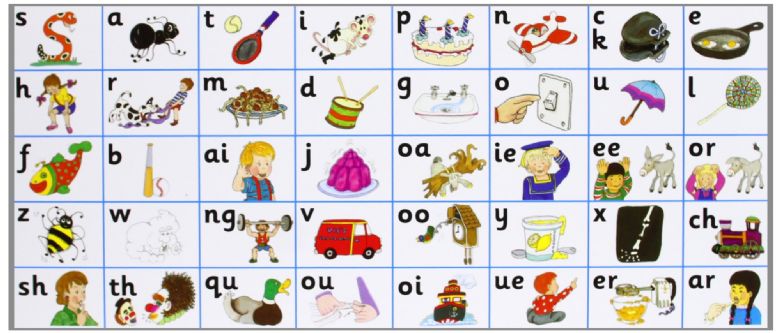 A A Ants on your arm - sing along with this everyday and copy the actions. This will give your child a multi-sensory approach to learning/recapping the grapheme / phoneme correspondance..
A B C D E F G Alphabet Song- sing along with this everyday and point to the letters on your alphabet chart to learn your alphabet.
Weekly Phonics Plans - click on the home learning phonics folder below to find your what your phonics group are learning this week.
- after you have completed your warm up, click on the phonics play picture to access the games for your practice and apply section of phonics lesson.
have very kindly given everyone free access to their site while schools are closed. To access the site you will need:
Username: March 20 Password: home
This means that we will be able to use a wider variety of activities from the site for our phonics lessons. Children can also play the games to reinforce their phonics lessons.
All groups - Phase 2 Flashcard warm up
Mrs Gregory's group & Mrs Clark's group - Phase 3 flashcard warm up