Each year the school gives a report to The BVS, Blewbury Parish Council , Upton Parish Council and The Parochial Church Council.
Friday 10th November to Monday 13th November - Kingswood 2017
83 children for Key Stage 2 plus 8 adults and a sixth former went to the Isle of Wight for an adventure
Year four and five were lucky enough to take part in an exhibition of song and action by some Maasi Warriors at Aureus Secondary School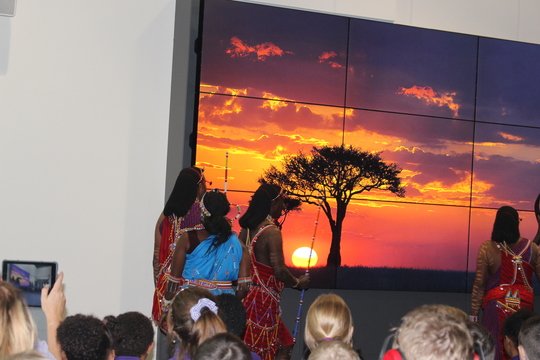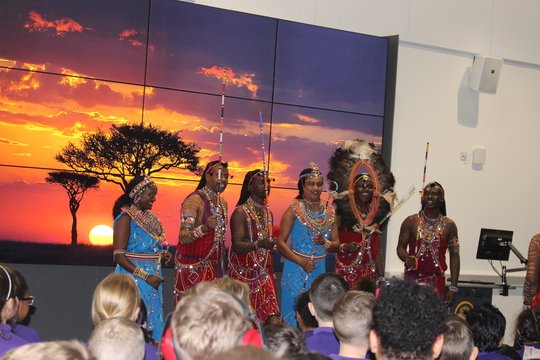 Erasmus visit to Spain October 2017
Eight children from Year 6 have just been to Caceres in Spain, have a look at the video that the school made of the visit. All the children took part in media workshops. They made a newspaper, a podcast, undertook TV interviews and took part in videos diaries and recorded in a radio studio.
Click here to see the newspaper
Click here to see a video of the trip
We were in the Herald Series and the Oxford Mail Pleaseclick the link to see the online version
March 2017 - Our visitors from Finland, Germany and Spain plus their hosts and plus Year 6 pupils who took part in workshops.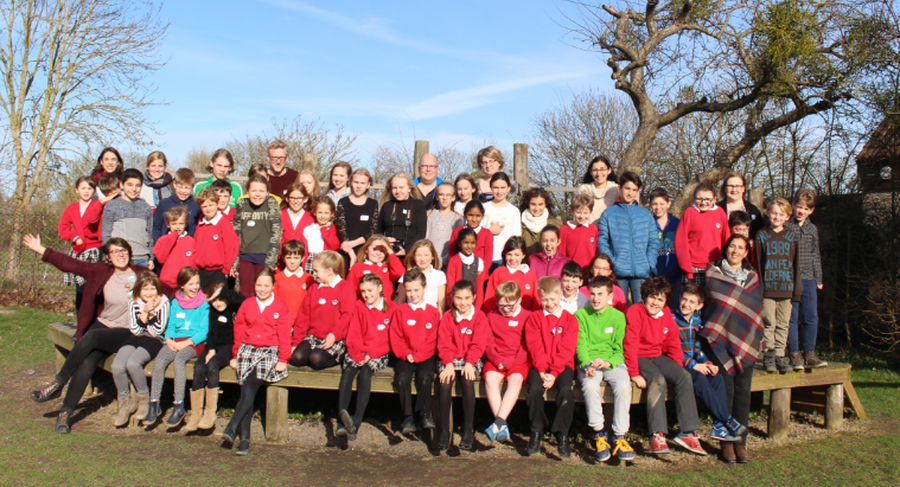 Listen to our amazing Blewbury's Brilliant Radio Show
Visit by Queens of Syria group sponsored by British Council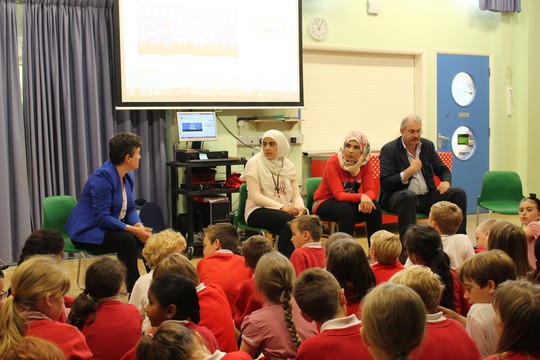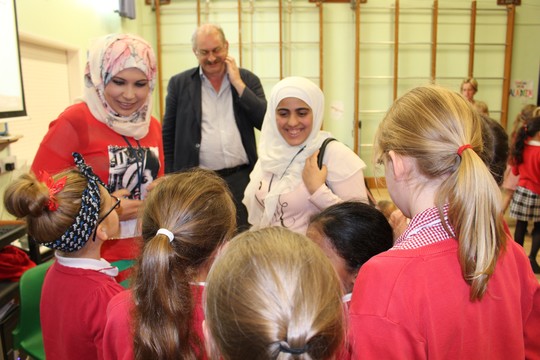 Click here to see some videos of the country dancing summer 2017
Click here to see photos of the Year 3 Ridgeway Trip 2017
World Book Day 2018
Sharing Favourite Books across Classes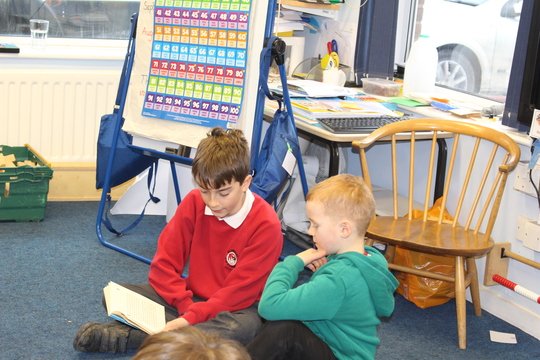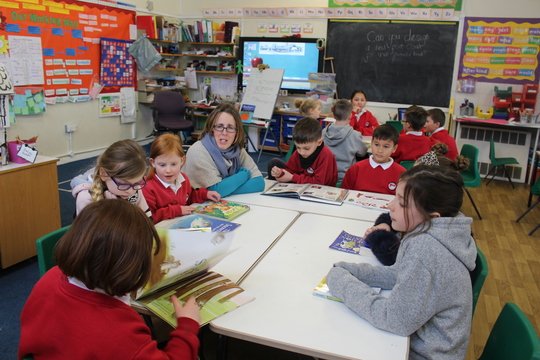 The children worked on poems and stories to put into home made books to send to Malawi and Chennai in India.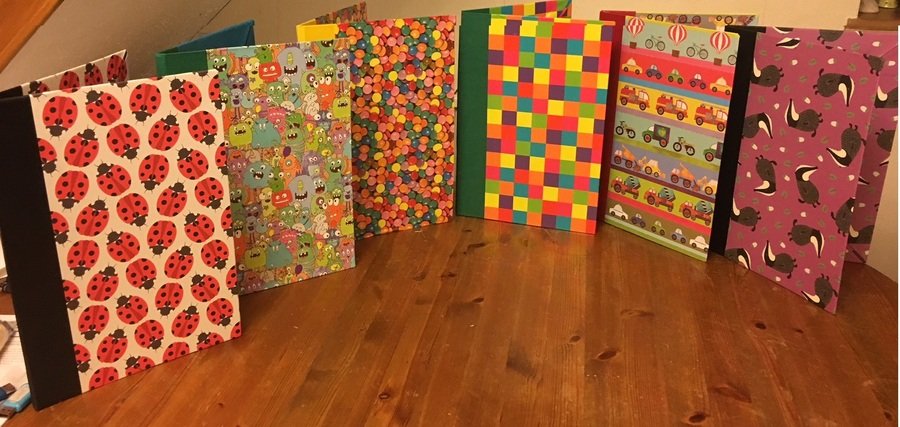 At the end of the day we held a Bring and Buy Book Sale with the Funds going to 'Books for Africa'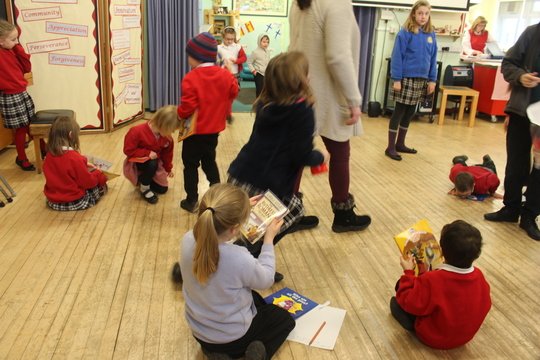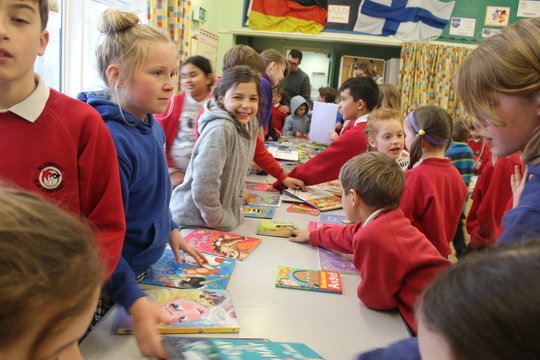 Well done to the PTA on a fantastic event - the Colour Run - over £3,000 profit towards a new climbing structure.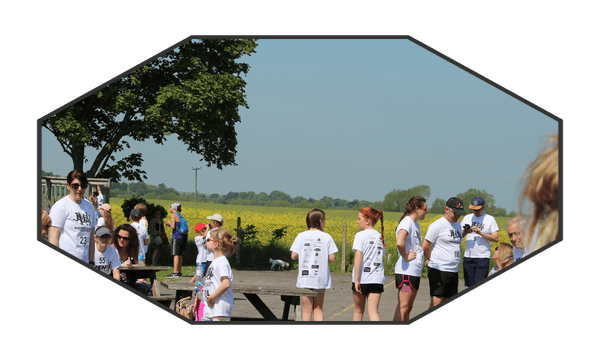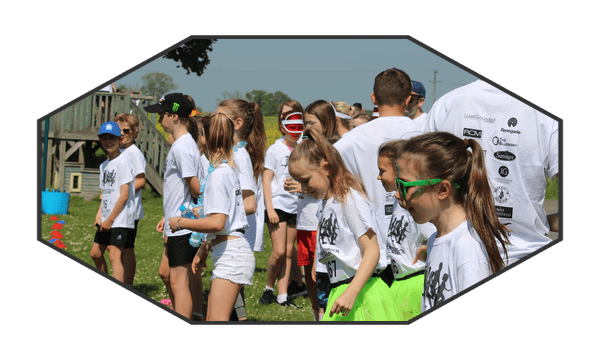 This year our pilgrimage took us around the village with our service on the Playclose and our picnic in the village hall.
Our theme was to let our love have wings to help others and linked with the disciples needing to have the Holy Spirit in order to have the strength to share the words that Jesus had taught them
On Wednesday 23rd May we held a Global Learning Day at Blewbury - we hosted pupils from Chilton, Harwell and Wittenham as well from Cholsey, Sutton Courtenay and Steventon.
Click here to see some photos
Friday May 25th - Country Dancing and Maypole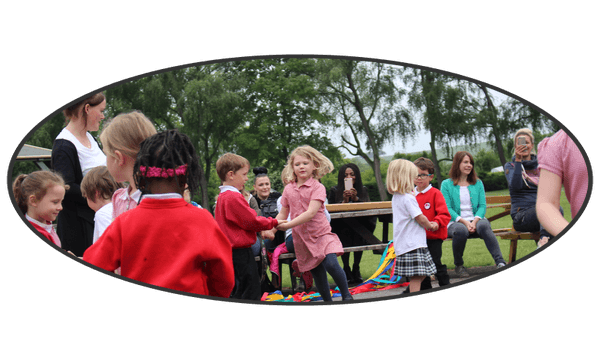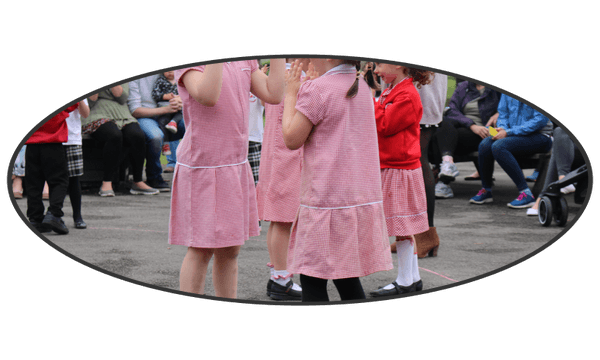 Click here for models and Class Three do the 'Great Fire of London'