Class 2 - Mrs Lewis's Lions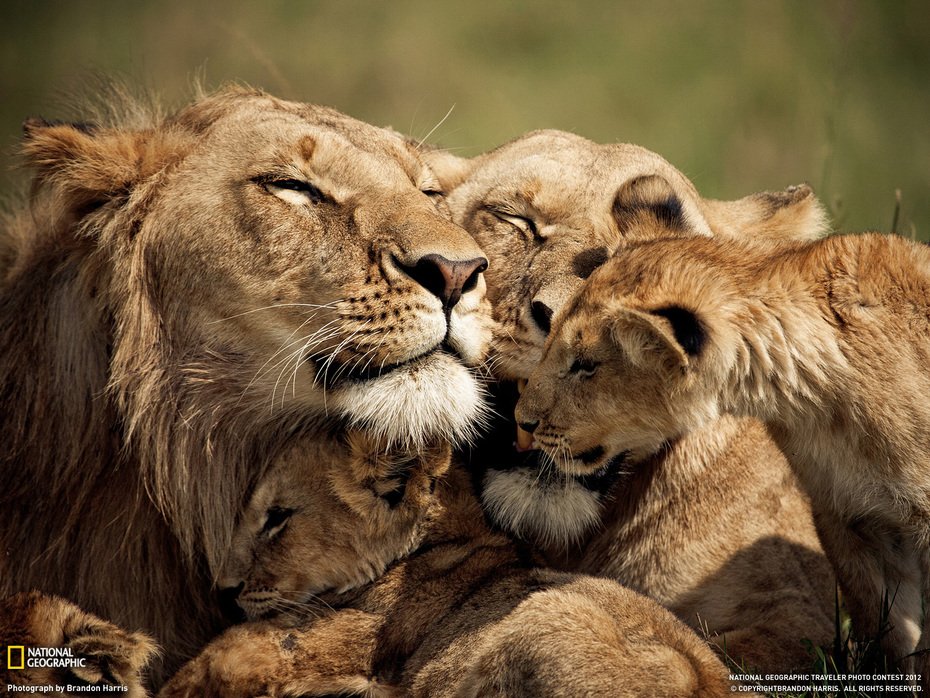 Class Teacher - Mrs Gemma Lewis
Teaching Assistants -
Mrs Natasha Eggleton - Full-time
Miss Amee Freeman - Mornings; Miss Jessica Bailey - Afternoons
Mrs Sam Brabner - Mondays, Tuesdays and Fridays
This year, we have 24 pupils in our class.
Our assemblies this year are on:
Friday, 9th November, 2018
Friday, 22nd March, 2019
Friday, 28th June, 2019
Spring Term 2019 Review
Initially, we are left wondering where the term has gone, however when we reflect on all that the children have achieved and take an enquiring look at the work that they have produced, two possibilities become apparent: either there were plentiful school hours, or the children worked with extreme efficiency. The latter: they have covered much curriculum content, and they have keenly snatched every opportunity to grow their brains! Having embedded key skills in the autumn term supported by teachers as enablers, the children have worked with a great degree of independence over the past months. They have increasingly applied, and understood the significance of, the 5Rs (being responsible, resourceful, resilient, reflective, and reasoning) to all that they do. Amongst others, this has been the self-discipline of resourcing appropriately for a task; re-reading their work to check that it makes sense and editing accordingly; and carrying out the actions of 'support or challenge' in response to a peer's statement: essentially, they share the principles of a growth mindset, and this is something that will establish them as lifelong learners. The 'Marvellous Mistake Moment' has been introduced to celebrate misunderstandings for the value they add to learning. We are extremely proud of how Class 2 Lions conduct themselves about school and how so many extend their learning by choosing to engage in additional brain-growing activities at home (and these over and above the school-assigned tasks) - they are truly super.
The term's theme of Survival: Settlements has been a focus for enhancing our understanding of the world in which we live. Significantly, children have learned the difference between short-term survival and sustained living. Inspired by the story of Robinson Crusoe, desert islands have been created in a variety of artistic styles and survival stories written, alongside persuasive pieces encouraging others to visit. We have learned about contemporary and ancient settlements, with a class focus on the local community of Blewbury and the iron-age, while shared home projects have expanded our learning to a variety of others, including non-human dwellings. Cross-curricular activities have included scenes from stories enacted with musical instruments; aspects of physical and human geography being created with our bodies; songs being performed; and a class assembly - 'Settlements: A Mini Musical Medley' - that combined all subjects while taking a hands-on approach to supporting those in the global community less fortunate than ourselves. We thank all those Class 2 families that supported so generously to help the children of Tanzania source safe drinking water - we are delighted to share that we raised £94 in just 10 minutes to contribute to the whole-school target of £400.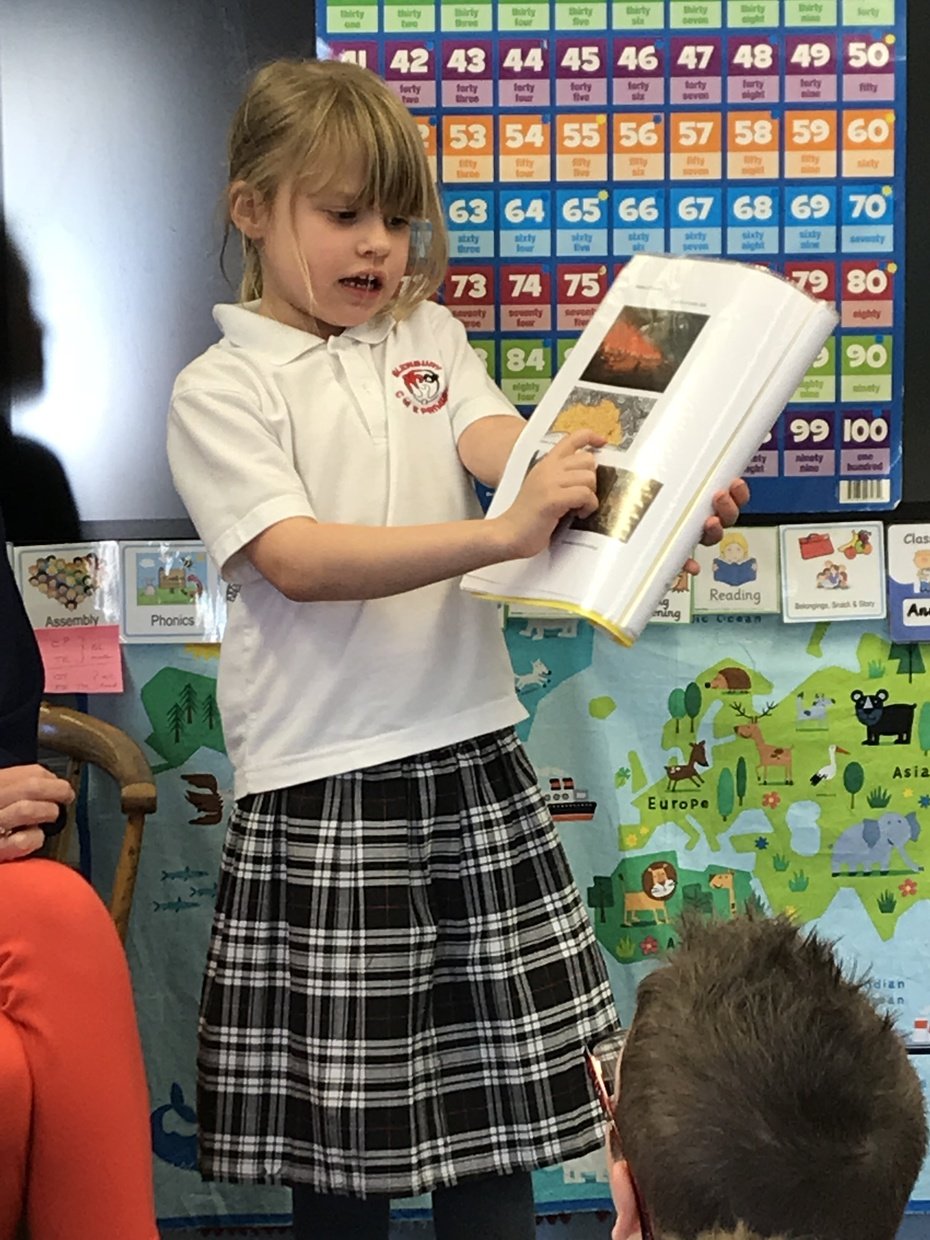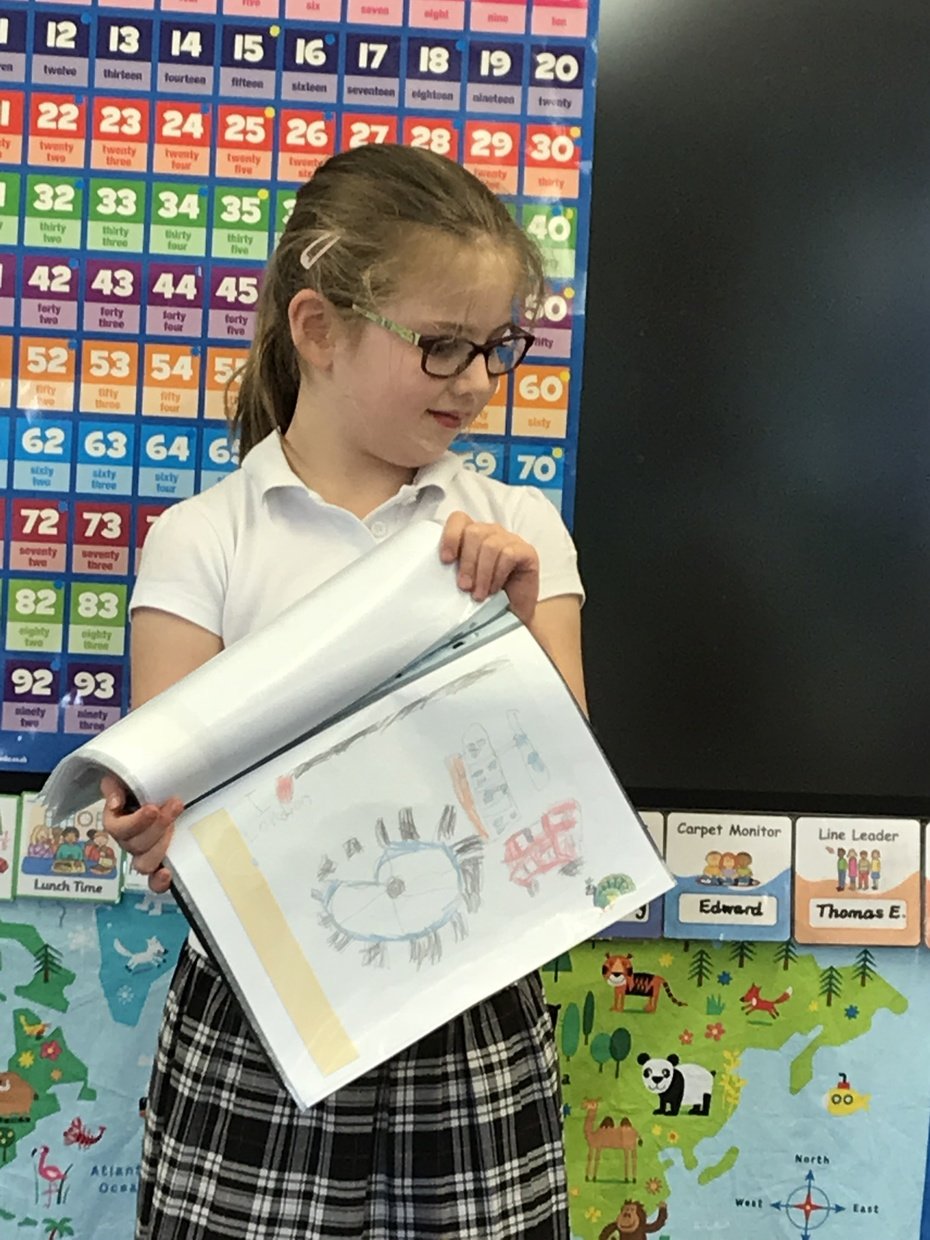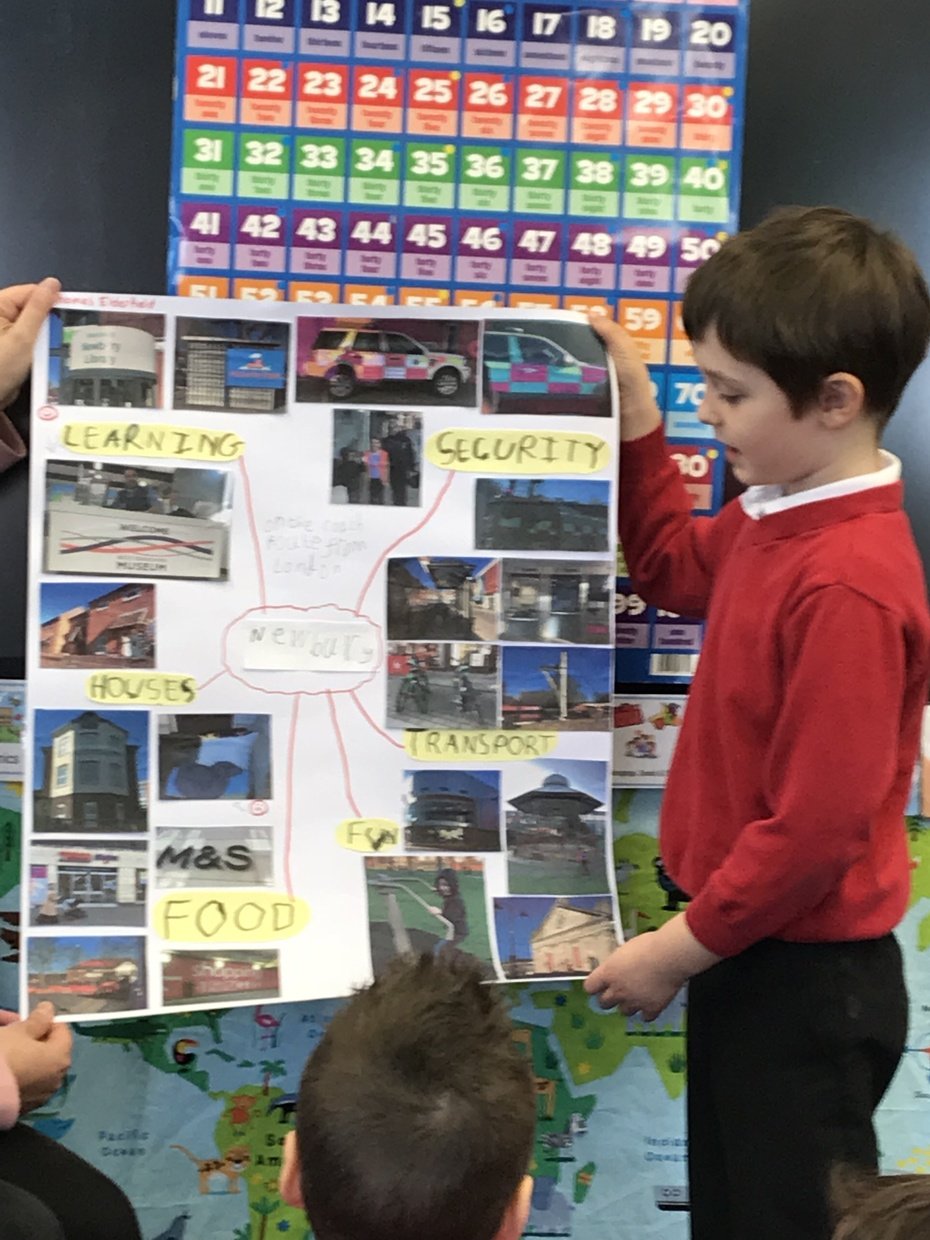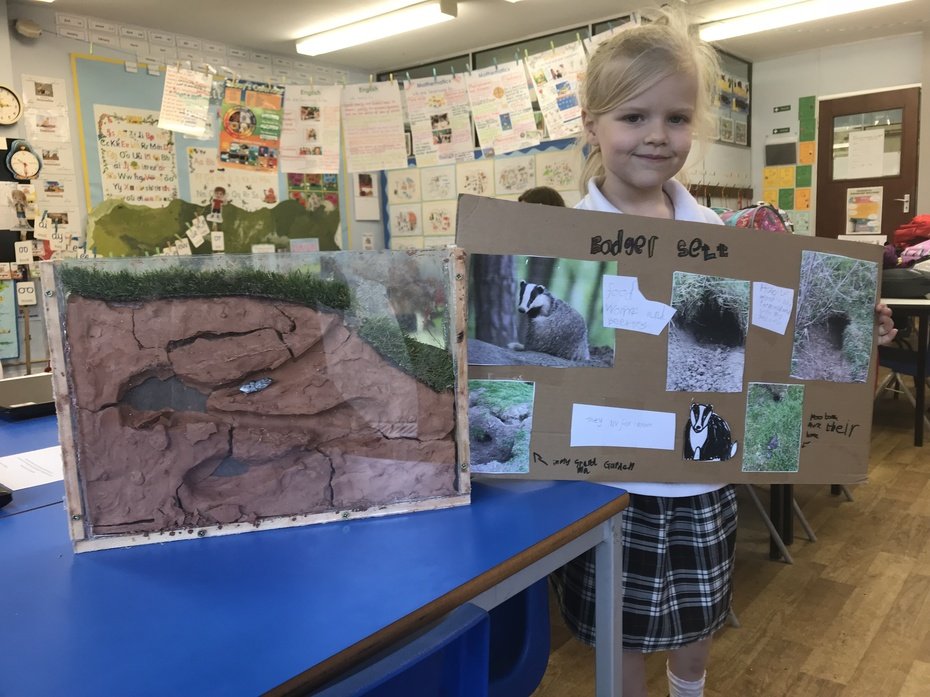 The Venn diagram has featured on a couple of occasions, proving itself to be a useful tool for comparison: the children completed some beautiful drawings of physical and human geographical features to compare Blewbury Village to the City of London; and they diligently applied their reading and reasoning skills to sort animals.
A highlight of the term was our involvement in the International Day held at Didcot Girls' School: Class 2 joined children from other local primary schools to engage in activities from different countries, while Blewbury School staff represented Germany, engaging children in, amongst others, Max Ernst-inspired frottage, Bavarian folk dancing and the learning of the body parts in German. The children also enjoyed another R.E. day, on this occasion developing an understanding of Jewish festivals. We all enjoyed the school grounds as the perfect place to build sukkot (huts of natural materials, such as branches, that have clear openings at the top to facilitate the connection with God), in which we then ate our snacks. Inspiration Day was a day of art: the children learned how to use materials and frottage to represent the texture of landscapes and objects. They were highly enthused and marvelled at the effects.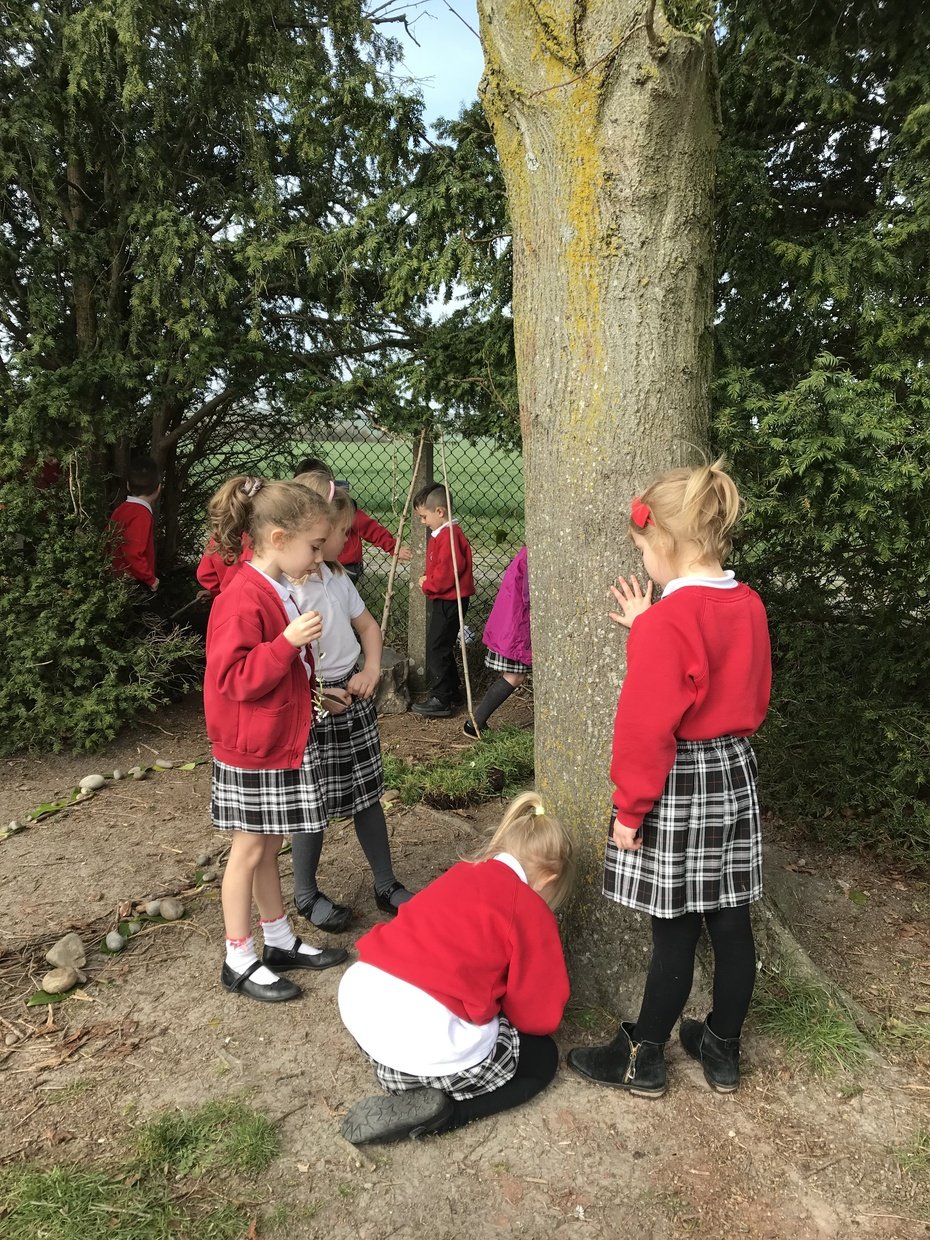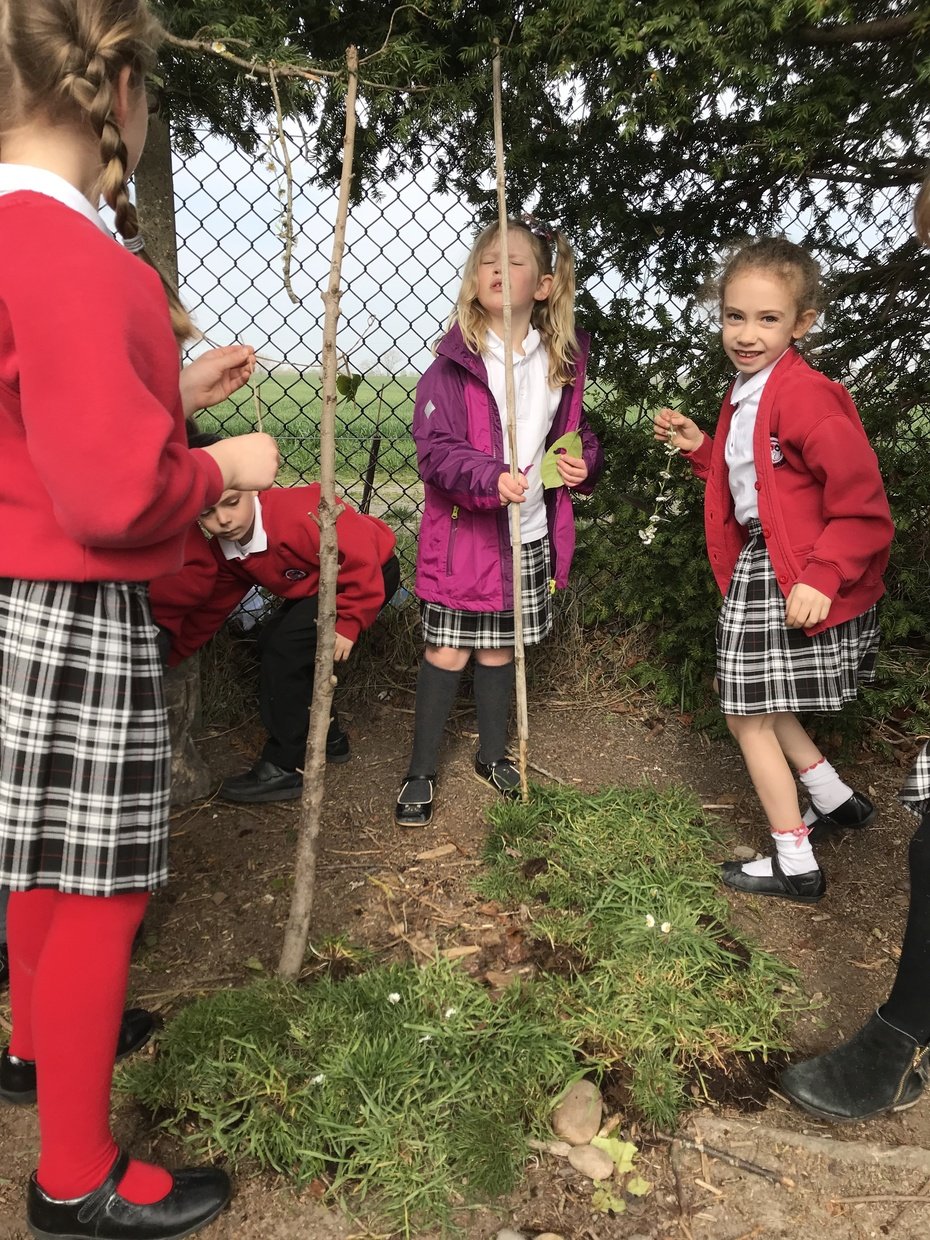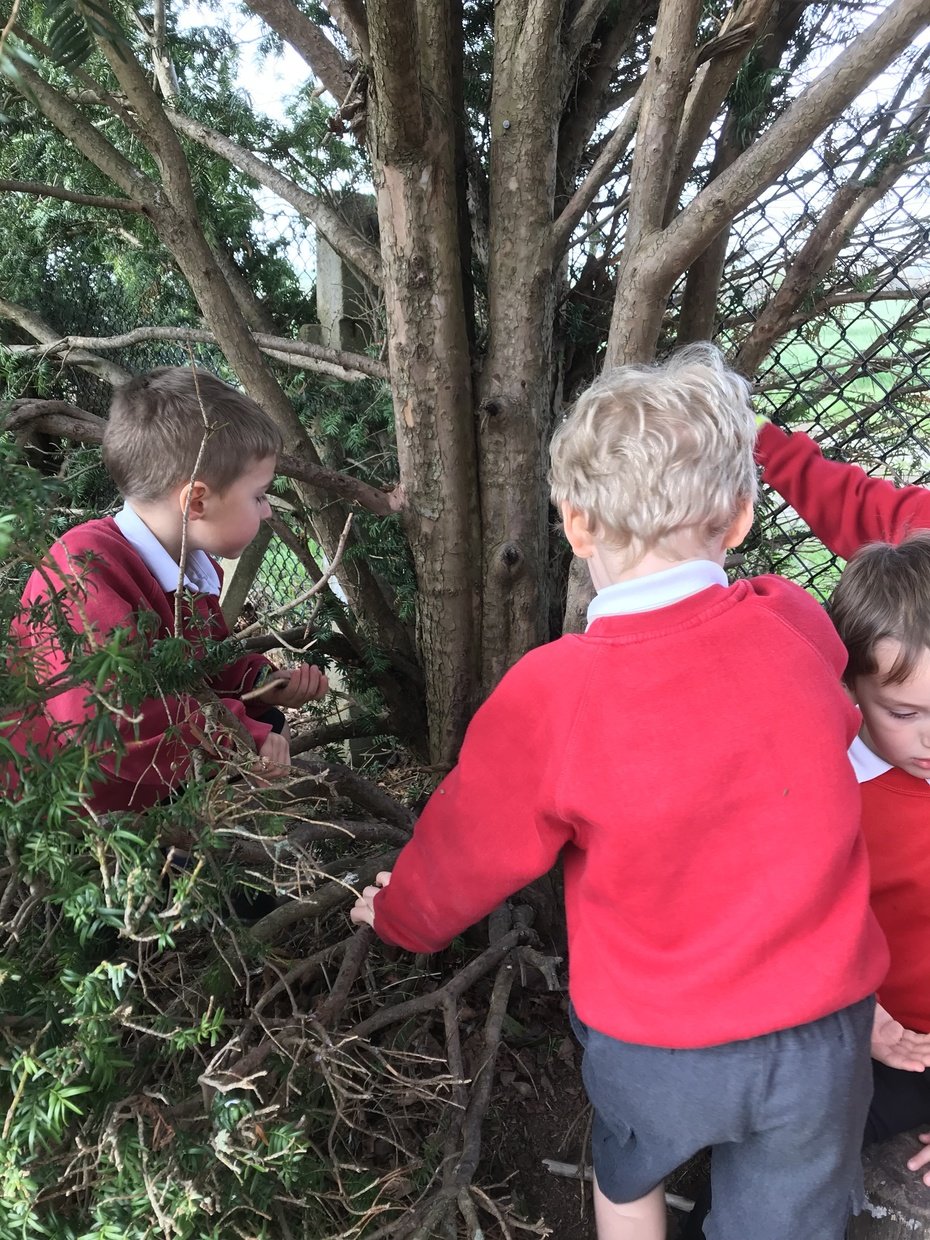 The children's literacy skills have developed exponentially, largely due to their wonderful commitment to reading. They have enjoyed echoing the teacher while exploring a variety of genres. This is where children repeat back what has been read to them by the teacher with the same intonation and expression. This helps children develop their own reading and writing skills, including an instinct for appropriate punctuation. The children have engaged superbly in guided reading sessions, developing word recognition and skills in comprehension and team work. As teachers, we were delighted with the response to writing about Renoir's impressionist piece, Dance at Le Moulin de la Galette, with one boy checking hopefully that we would continue with it the next day. The children have worked together to create and enact their own stories, and drama has also been a vehicle for the learning of high-frequency words - how many could they write and then include in their performance?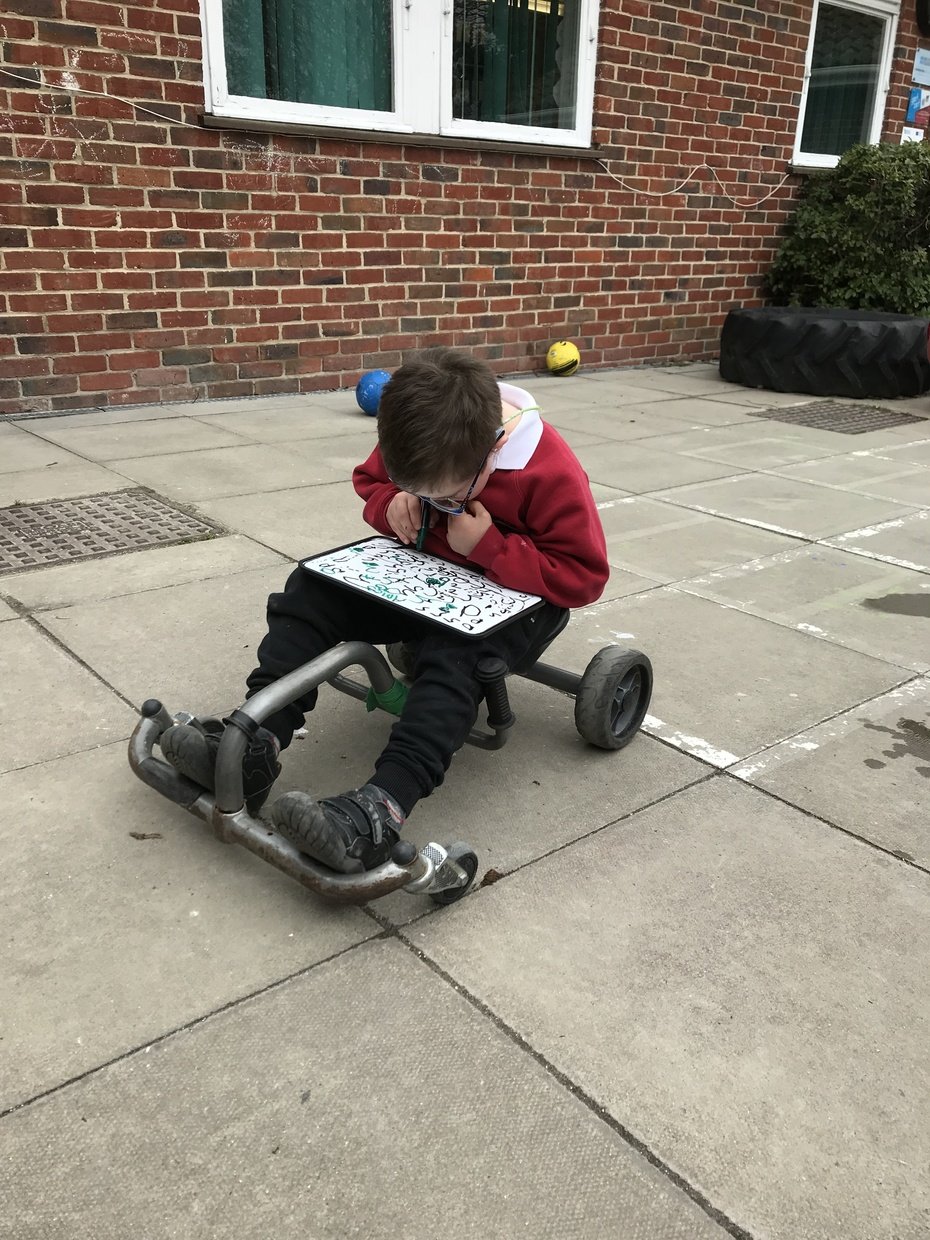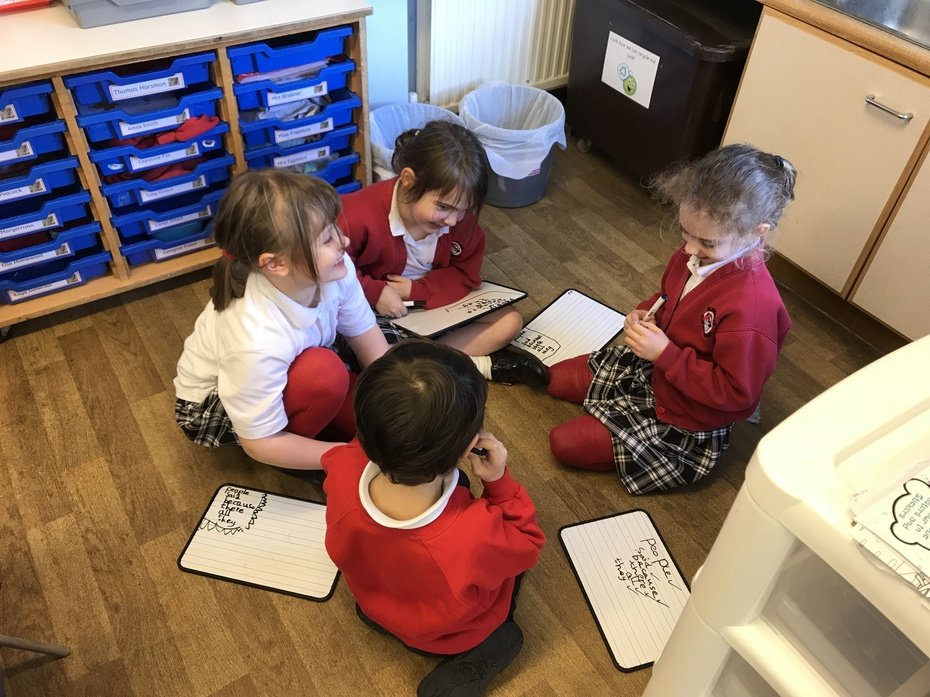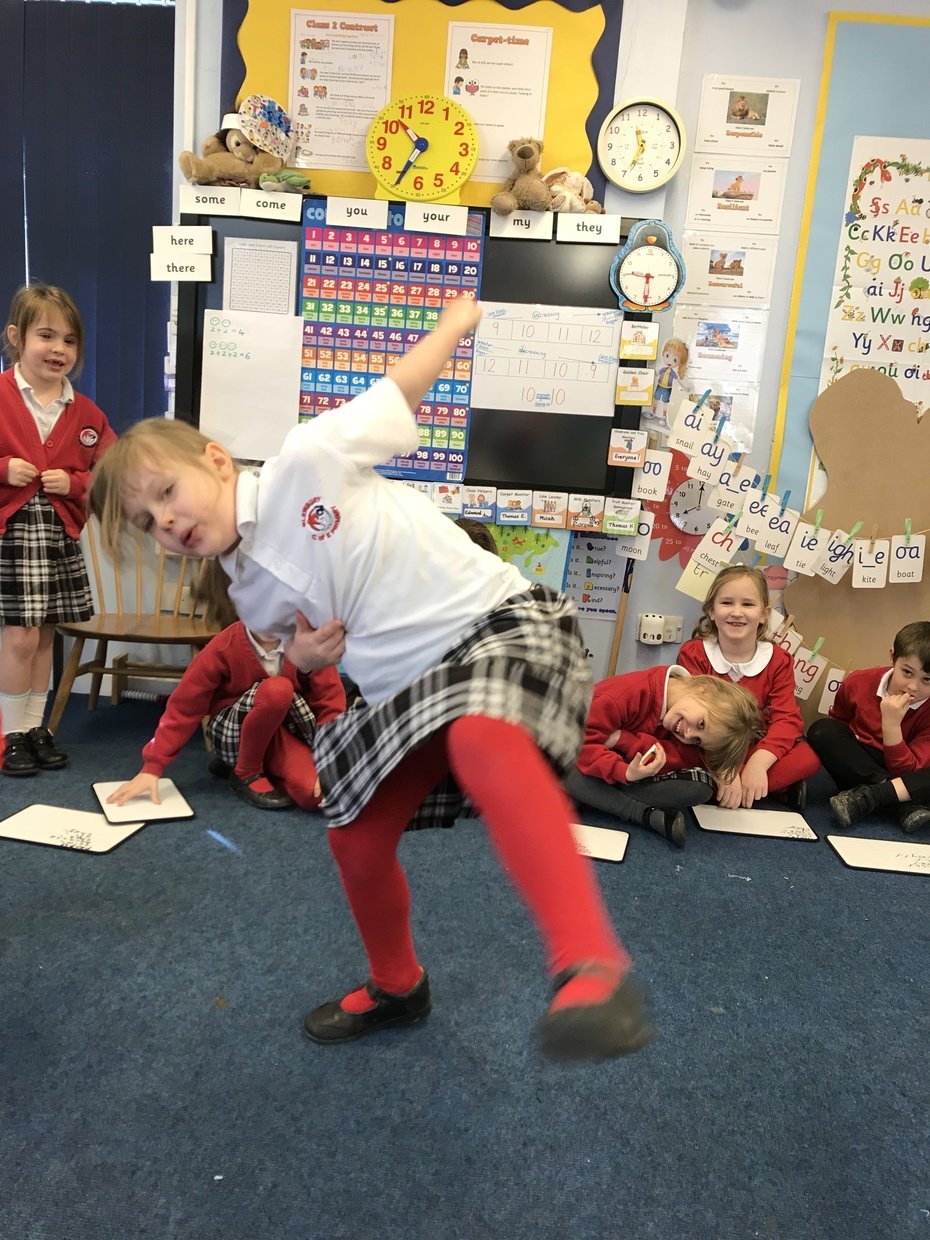 Maths has been fun: we have worked indoors and outdoors with a variety of resources, developing fluency, reasoning and problem-solving skills. The children are particularly competent at presenting mathematical problems in the abstract (aka as a number sentence, e.g. 19 - 4 = 15), having worked with concrete objects, pictorial representations and developed stories of their own to bring maths to life. We concluded the term with an Easter hunt that took us on a mathematical journey past key physical and human landmarks of Blewbury village, with quarter-, half- and full-turns in abundance. The Easter bunny had led us with a set of rhyming clues to the post office, where a basket of treats awaited.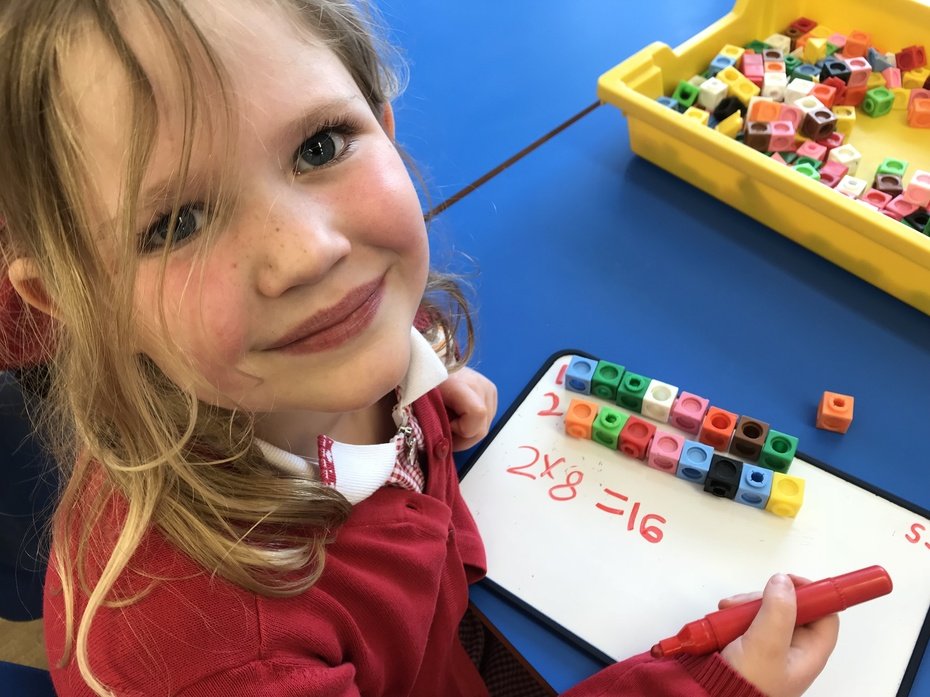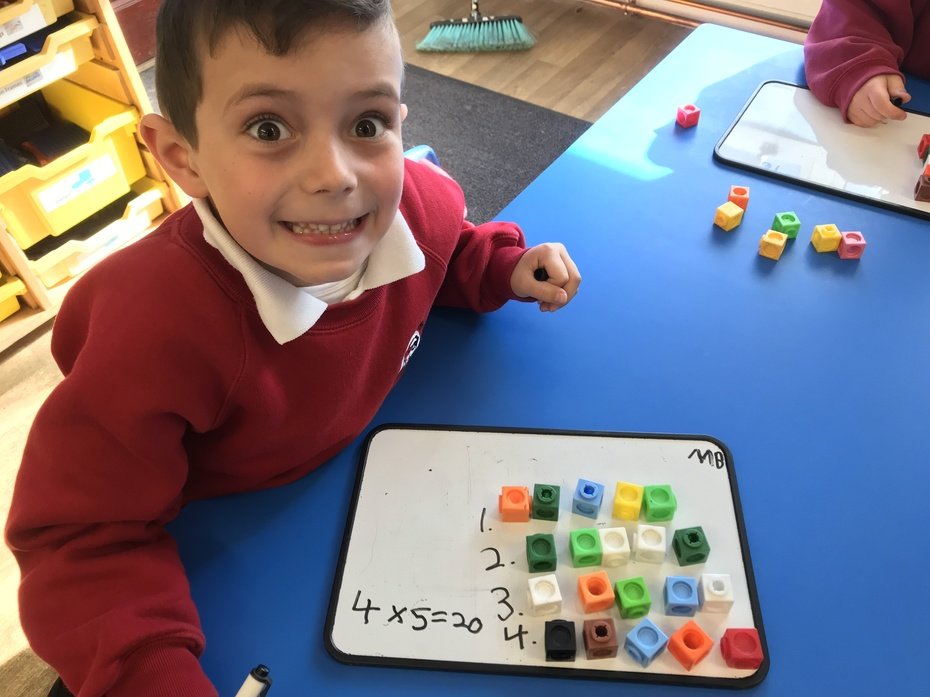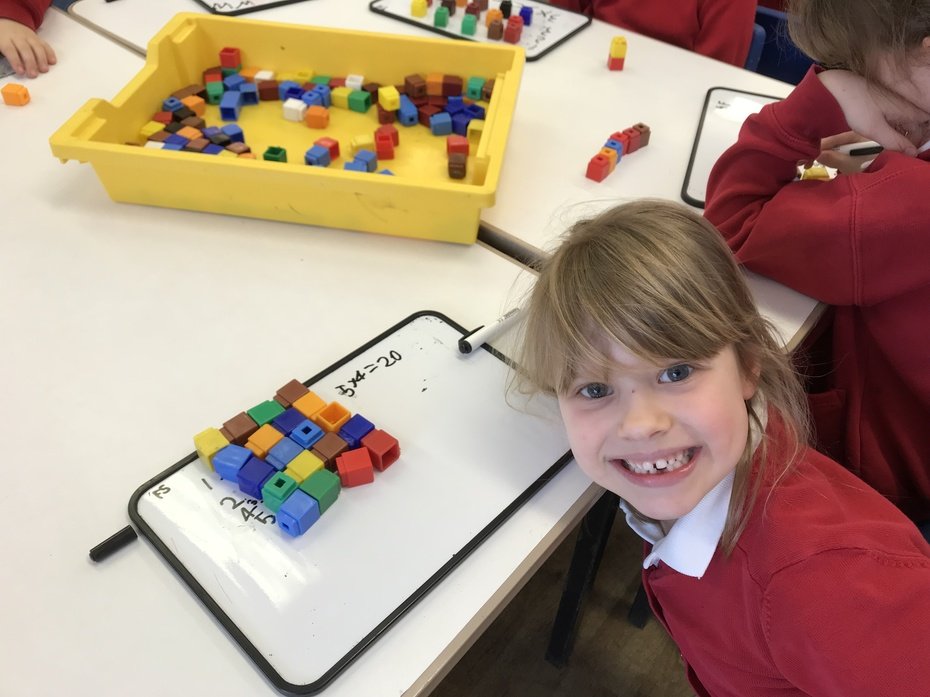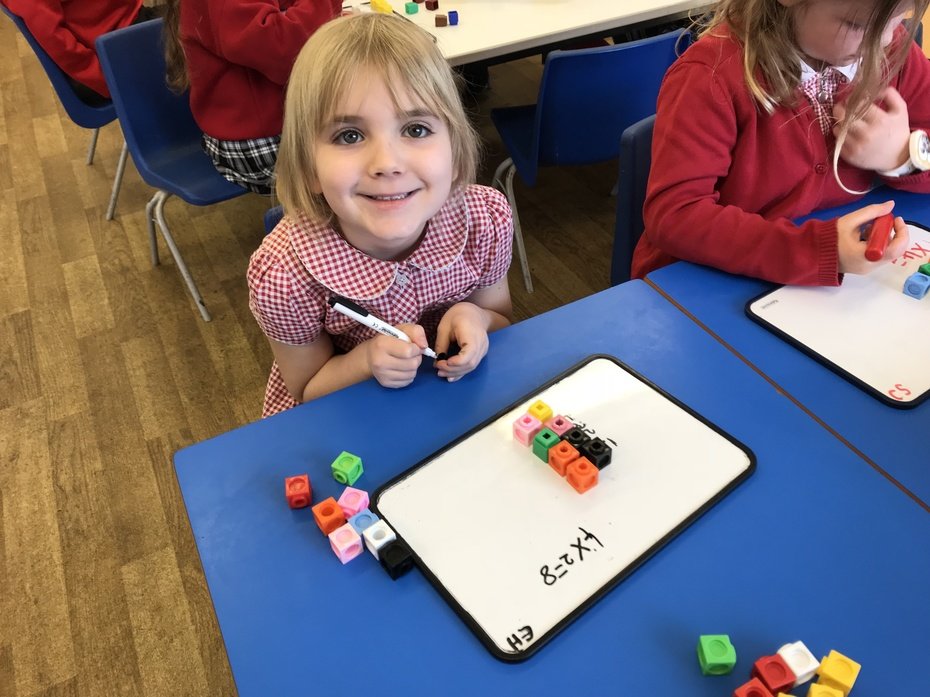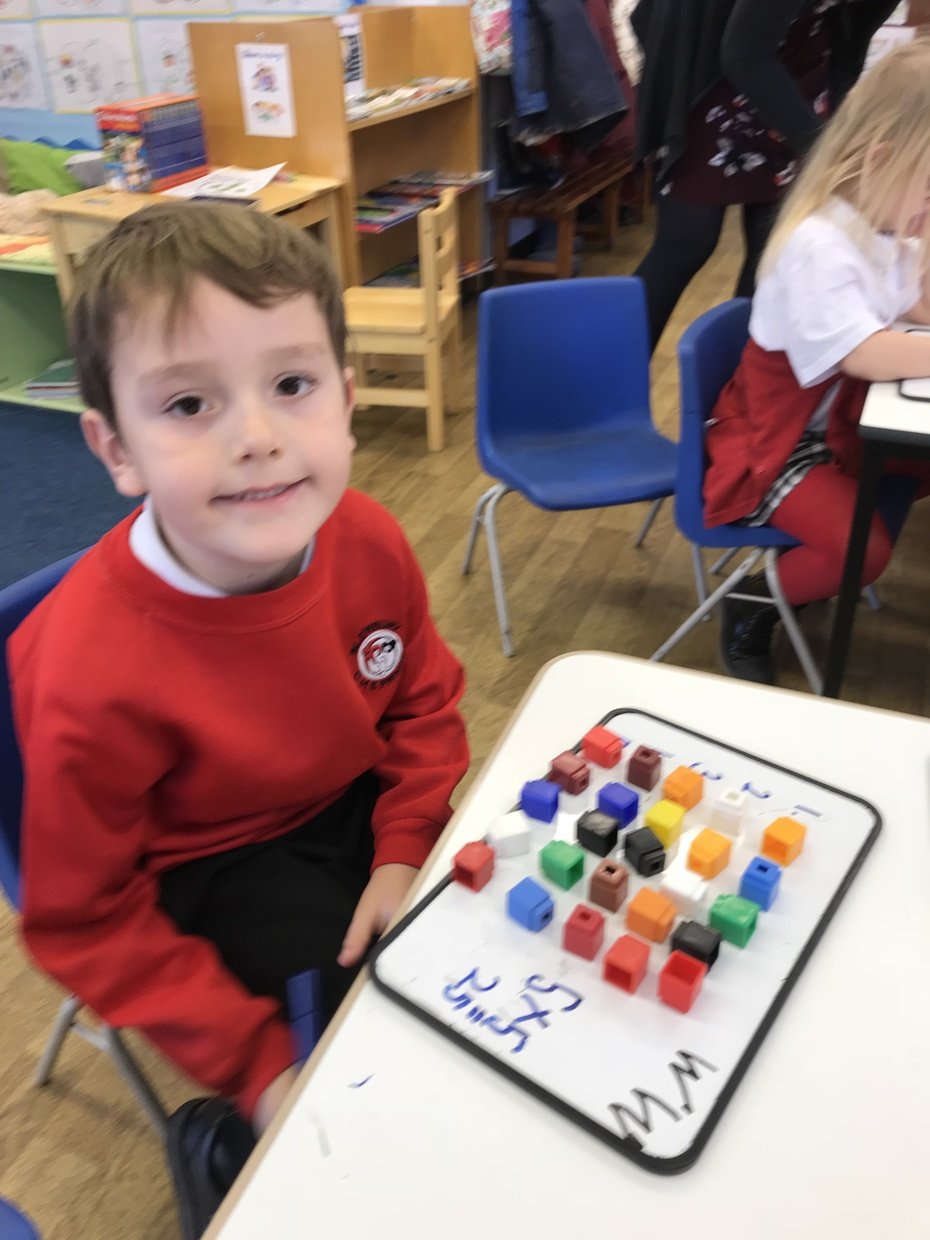 Summer Term, 2019
Nous apprenons le français: Bonjour tout le monde, et bienvenue à la classe 2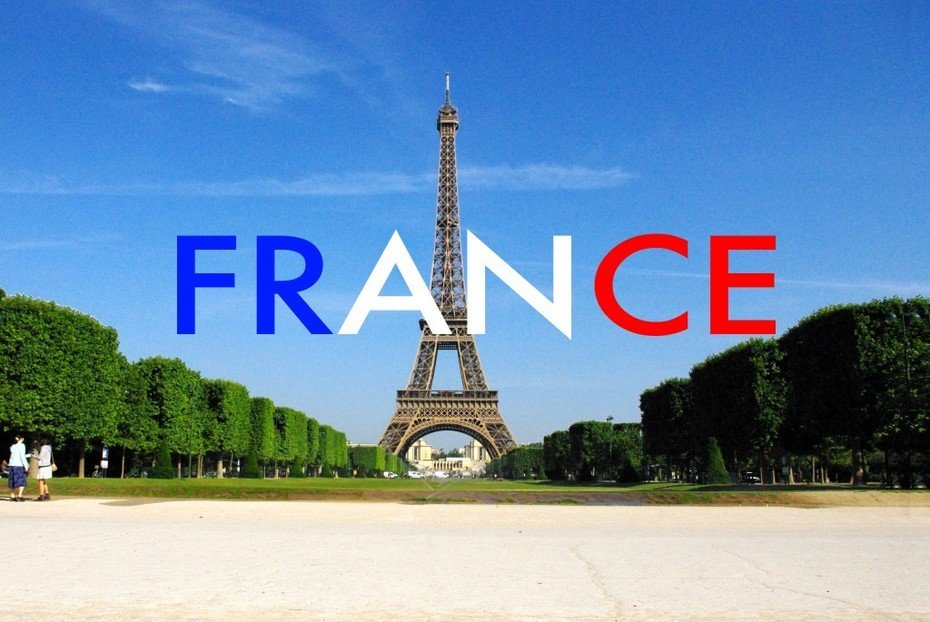 Blewbury School is proud of its International School Award accreditation: as well as being involved in global initiatives, the children of Class 2 will continue to learn French. This will include telling us more about themselves while registering each morning; counting, adding and subtracting; and the acquisition of language relating to the term's theme of Survival: Shelter and Protection.
SURVIVAL: Shelter and Protection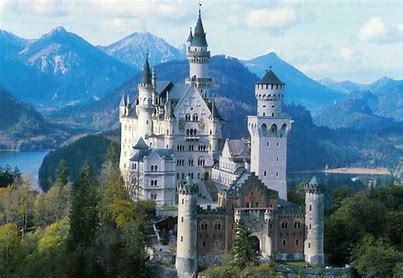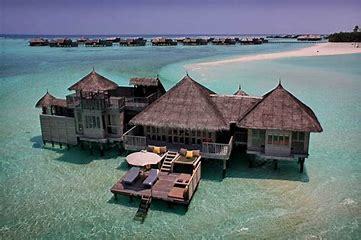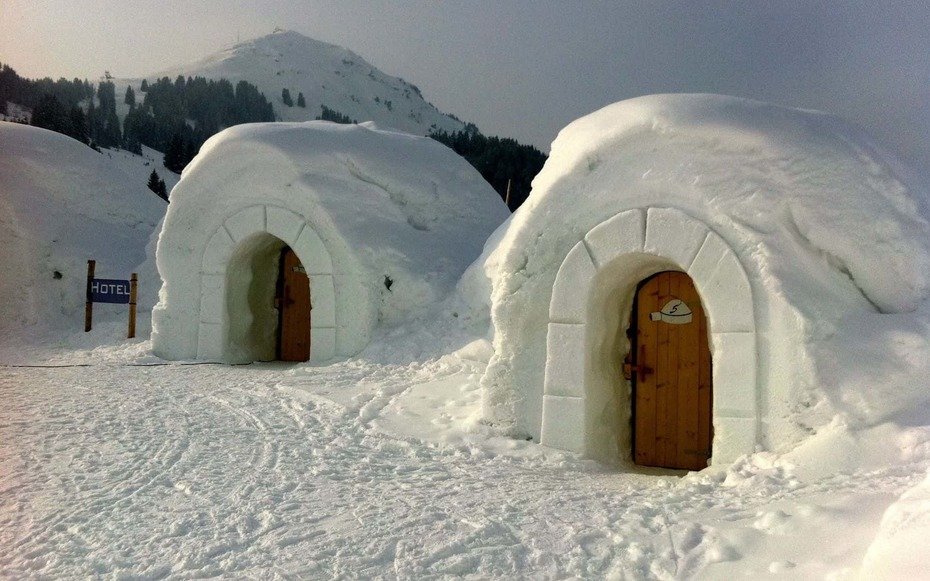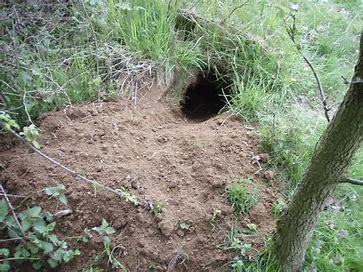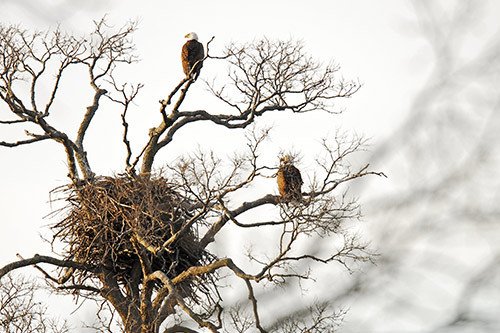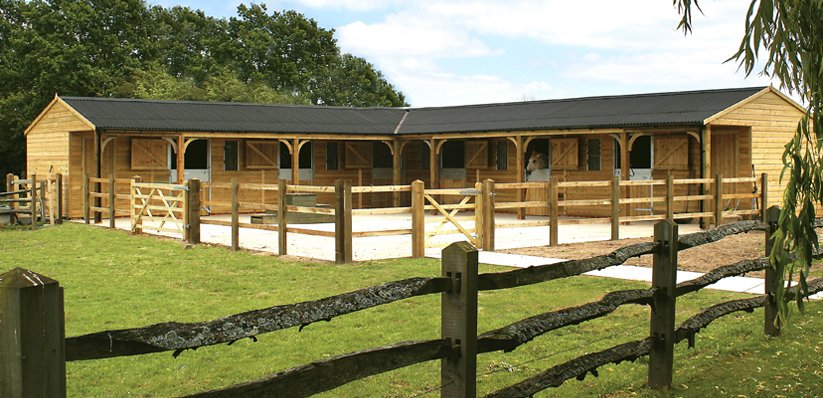 We shall continue our theme of survival, with shelter and protection the focus. The term will start with a walkabout game of Through the Keyhole: Who, or what, would live in a home like this?, intended to inspire perspective and reasoning and generate discussion. This will be the hook into learning about different homes, or the significance of a lack thereof in the case of David Walliams' Mr Stink, which will be one of our class stories. We shall further explore the human body, in particular how we protect it by adopting a healthy lifestyle. Children will learn about the impact on protection of Florence Nightingale's work, the significance of eco-systems and further develop skills that will help them to protect their planet. We shall continue our collaboration with Class 3 on the model iron-age village, and we will delve deeper into the properties of materials. Scientific thinking will be a focus: the children will be presented problems to investigate, with a view to developing bright, inquisitive minds and sound communication skills.
Maths
We shall continue to follow the White Rose curriculum for Maths Mastery, which has proven very successful. The Concrete-Pictorial-Abstract model will be the vehicle for learning and there will be plentiful opportunities to work actively indoors and out.
Enjoy associated maths activities at nrich maths.
English
In English, we aim to give children the confidence to communicate well. Reading is key to success here, and this year any child that makes a particular effort to improve this skill will be awarded the reading bug: How many times can it be caught? Our reading bug, Bob, is waiting to be taken home at weekends for an adventure with your child.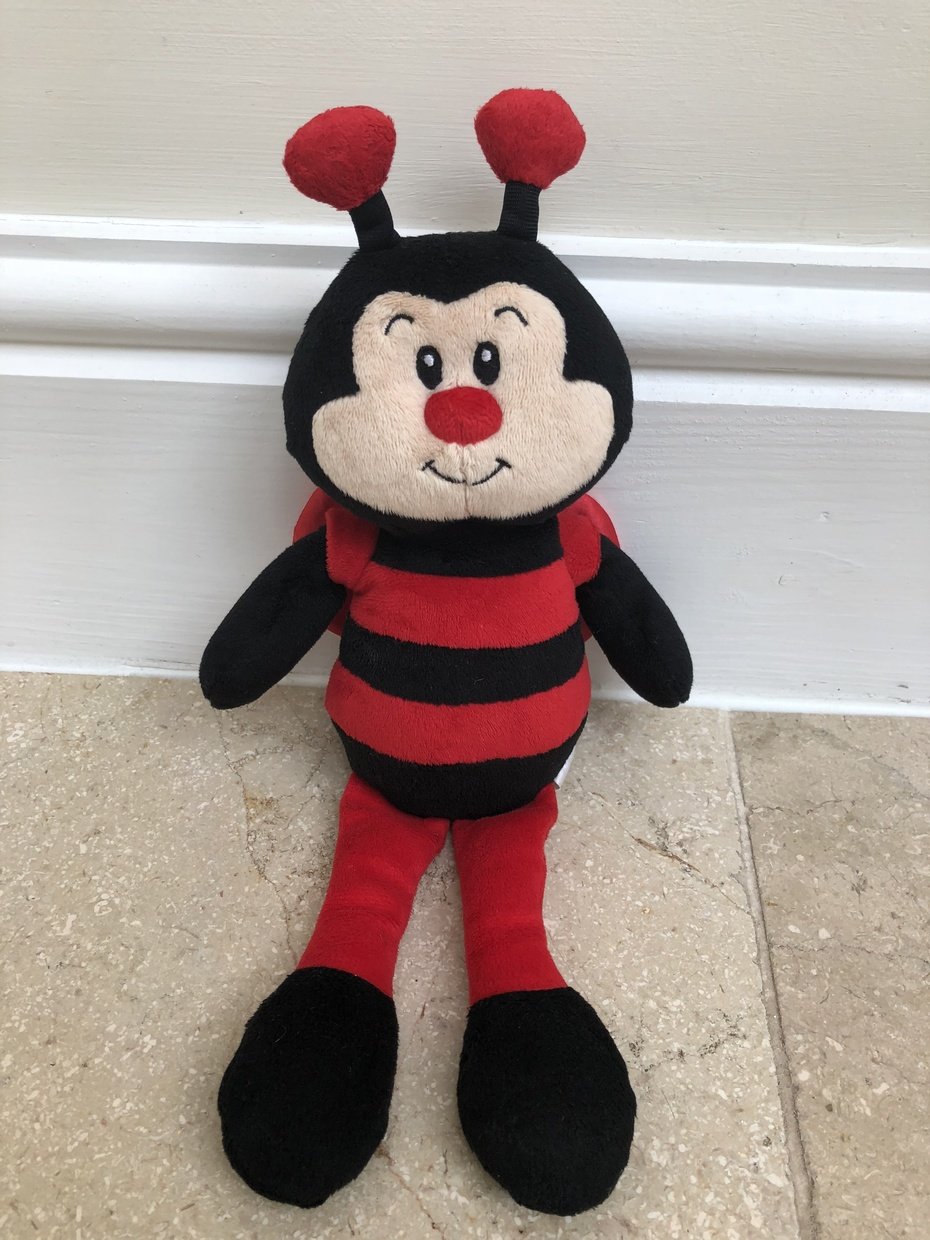 We continue to follow the Jolly Phonics programme to teach reading and writing; and we enhance this by sympathetically incorporating other schemes and strategies. Find information about Jolly Phonics at Jolly Phonics Parent/ Teacher Guide.

The Jolly Phonics songs that we use to support learning letter sounds can be found on YouTube by typing Jolly Phonics songs followed by Group 1, Group 2, etc. to Group 7.
An overview of the work to be covered in all subjects during the summer term will be emailed to parents at the beginning of term.
Our class mascot, Leonard the Lion, has been befriended by penguins Winter and Snowy from Antarctica. They have acclimatised to the United Kingdom and are looking forward to spending more time with the children in their homes. We, in turn, look forward to hearing the children read aloud further written accounts of their adventures.