It is really important at Blewbury School that our Global Learning and International Dimension have a strong and meaningful place in our curriculum. The following report illustrates this well and shows how looking at a Sustainable Development Goal, in a meaningful way can really impact on children's understanding of the interrelationship between different parts of the globe.
This is a powerful report and should be read remembering that these children are between 8 and 10 years old.
We are really pleased that as a school we have four main areas of development and integration into our curriculum which have a direct impact of our pupils understanding of the world.
Blewbury School became a
Global Learning Network Expert Centre
in September 2016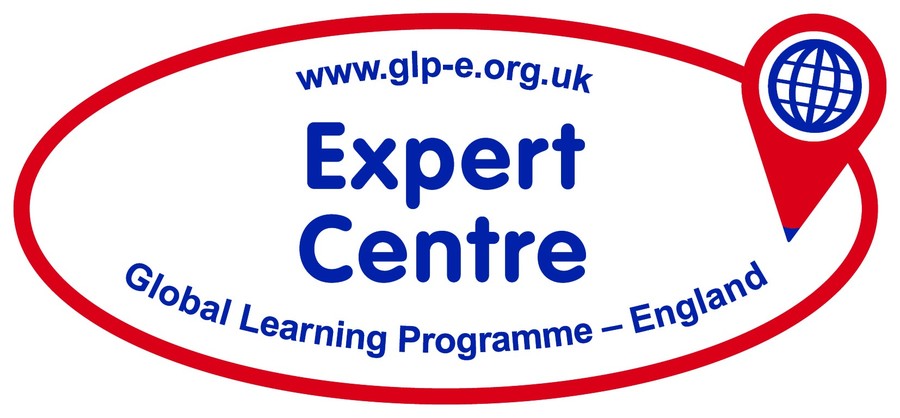 To find out more go through to our Global Learning Programme page - here you will find
Useful links to websites.

Blewbury School Expert Centre programme of CPD

Weekly resource updates from our area coordinator

List of local schools who are also partners
Our International Dimension
Blewbury School has embedded the International Dimension for the last eighteen years and has held six International School Awards. Before changing to Erasmus + the school had taken part and coordinated six different Comenius projects and is now taking part in the second year of an Erasmus + KA2 project for schools. For the last eleven years these projects have involved pupils travelling as an integral part of the projects and this has afford some wonderful opportunities for these pupils who travel eight at a time and stay in pairs in families.
The current project is called Communication, Cooperation and Collaboration for all together. Last academic year eight pupils and three members of staff from each of schools in Finland, Spain and Germany visited ourselves in Blewbury. Our workshops were based on music and included an art workshop, drumming, music making, drama, film making and movement. Teachers observe these workshops and observe the amount of varying types of communication and whether the groups of pupils (which represent each country) are able to cooperate and collaborate inorder to produce an end product.
Last year we also visited Finland where the workshops were based around Maths and included, robotics and technical lego, PE and Maths and Finnish Baseball.
This year we have already visited Spain and the emphasis was on Media. This included newspaper production, podcasts, radio, television interviews and video diaries.
As well as KA2 we are now taking part in our second KA1 project. During the first two year project only one person attended a course in Ireland developing digital expertise. Three teachers visited a school in Cacéres, Spain which is now part of our KA2 project, two visited a school in Finland which again is now part of the KA2, four people visited a school in Ibiza, two a school in Turkey, one to Germany and one to France.
After a delayed start our second KA1 project received late approval, having been on the reserve list. We may struggle to complete all of our actions but we have completed four of our eight course places – one in Italy, one in Latvia and two in Malta. Three teachers have also visited a school in Cordoba, Spain and other visits are in the course of being arranged. We hope to complete all of our visits within the time frame.
We also attract a lot of teachers and students to our school. Over the last couple of years we have attracted three different German University students and a German teacher plus two from Lithuania. This year we have already hosted an Italian teacher for three weeks and two Spanish teachers each from different schools with another to follow this autumn. We have a request from a group of Italian teachers and we are due to have two Dutch teachers and two from Ibiza from the school previously visited. This gives our pupils a really rich diet.
We have just set up a new e-twinning site with the title of 'Becoming a Zero Hunger Citizen'. Our visiting teachers from Italy and Spain will be part of this plus other schools with whom we already have some initial links. We will post about growing food a t school and basic cooking in order to raise the awareness of our children. The World Food Day strap line this year was 'Change the Future of migration: Invest in food security and rural development'.
Last academic year we became a Global Learning Expert Centre and have delivered several trainings with 'Critical Thinking' completed this year and Global Learning through Maths and Global Learning through stories scheduled for later in the autumn term. We will also be running Global Learning to Improve Writing and it has been really beneficial both to our teachers and governors. We have really seen a development in the discussion abilities of our children around issues such as sustainability and poverty as well as perception and a growing understanding of interdependence.
Our curriculum which obviously incorporates the National Curriculum is organised across the whole school on a four year cycle with each year having an overriding theme which is fundamental to humanity and therefore has the propensity for incorporating Global and International issues. These are Survival, Interaction, Exploration and Innovation.
We review our International Policy each two or three years and we have an Ethos Curriculum team which involves the head teacher and two other teachers. The group leads on the International Dimension, Global Learning and Erasmus projects and also considers our behaviour strategy, core Christian values, ELSA ( Emotional literacy )and RE.
During 2016/17 we had teachers visiting the school from Latvia and Germany.
During 2017/18 we had a teacher from Italy for three weeks during October, two teachers from different parts of Spain also during October and another in November. In March we had some teachers from Ibiza and in June two from Holland. We also had another four from Italy who looked at ICT. We finished this year with an American teacher completing a three week placement.
A new initiative was two Spanish students from the University of Andalusia who had placements in school for eight weeks in the Spring Term.
2018/19 - The year has started with a German intern student for three weeks, this will enable her to be able to teach English in a German school when she becomes a teacher. We have had a visit from two Sardinian teachers at the end of September and in November we will have two Finnish teachers visiting us.
International School Award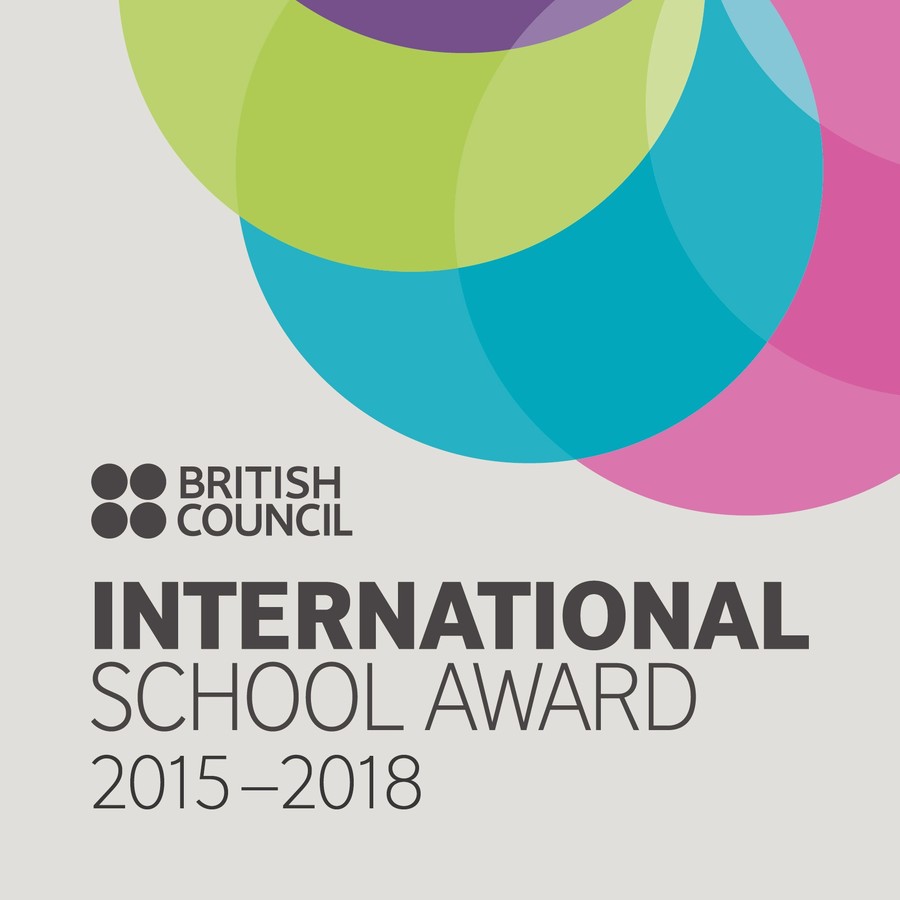 Erasmus plus Key Action 2
We have now started a new project from September 2018 - August 2020
'Knowing me Knowing you'
England, Germany, Spain and Netherlands
Click here to find out more

We have just finished a two year project September 2016 - August 2018, with schools in Finland, Germany and Spain.
Click here to find out more information about our project
Erasmus plus Key Action 1 2014
Erasmusplus Key Action 1 2016