Class 2
Class Teacher - Mrs Gemma Lewis
Teaching Assistants - Ms Jo Latto (Monday to Thursday) and Mrs Tracy Bayliss (Friday)
g.lewis@blewbury.oxon.sch.uk
This year we have 27 pupils in our class.
Nous apprenons le français: Bonjour tout le monde, et bienvenue à la classe 2
Autumn Term, 2017:
Each child settled beautifully into life as a Class 2 Lion, quickly assuming responsibility for their classroom and rising to the learning challenges that have resulted in significant progress. Children learned to be responsible and resilient and should be remarkably proud of the way in which they followed the class contract by taking care of themselves, one another and their classroom.
Innovation
The school theme for the year is Innovation, and the children spent the autumn term looking at how to innovate with food, in particular wheat and fruit, resulting in the creation of sugar-free bananabread, some very healthy sandwiches and some innovative snacks for the local birds. Tasting a variety of breads from around the world proved rather popular: the winner, the American bagel ... however, remarkably, a significant number did prefer a wholemeal bread with a greater nutritional value!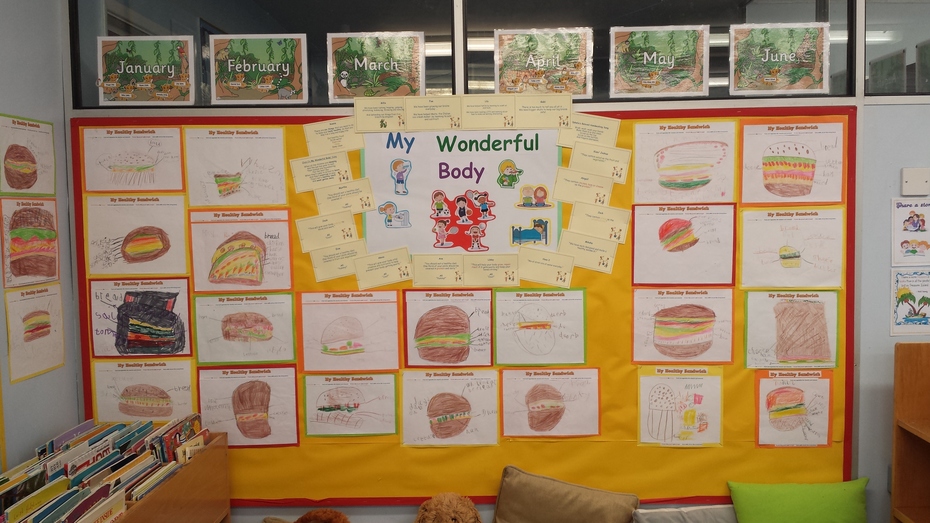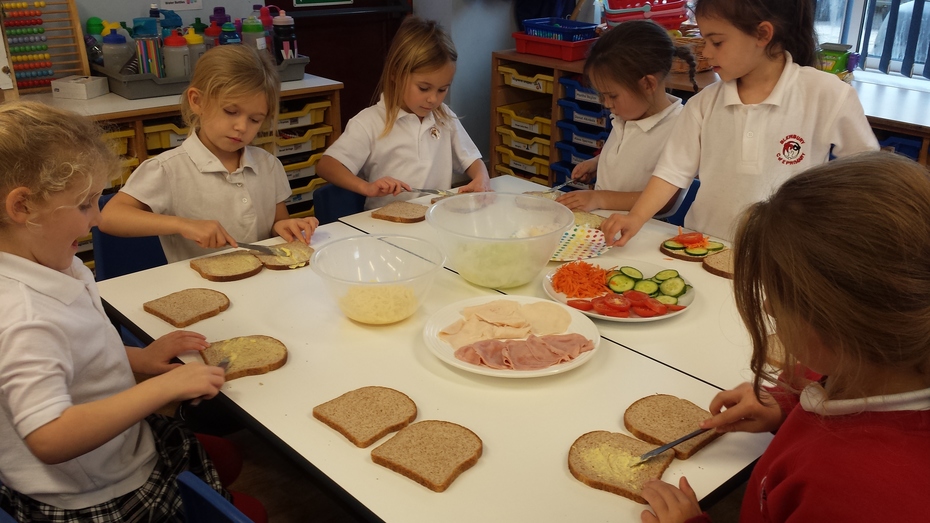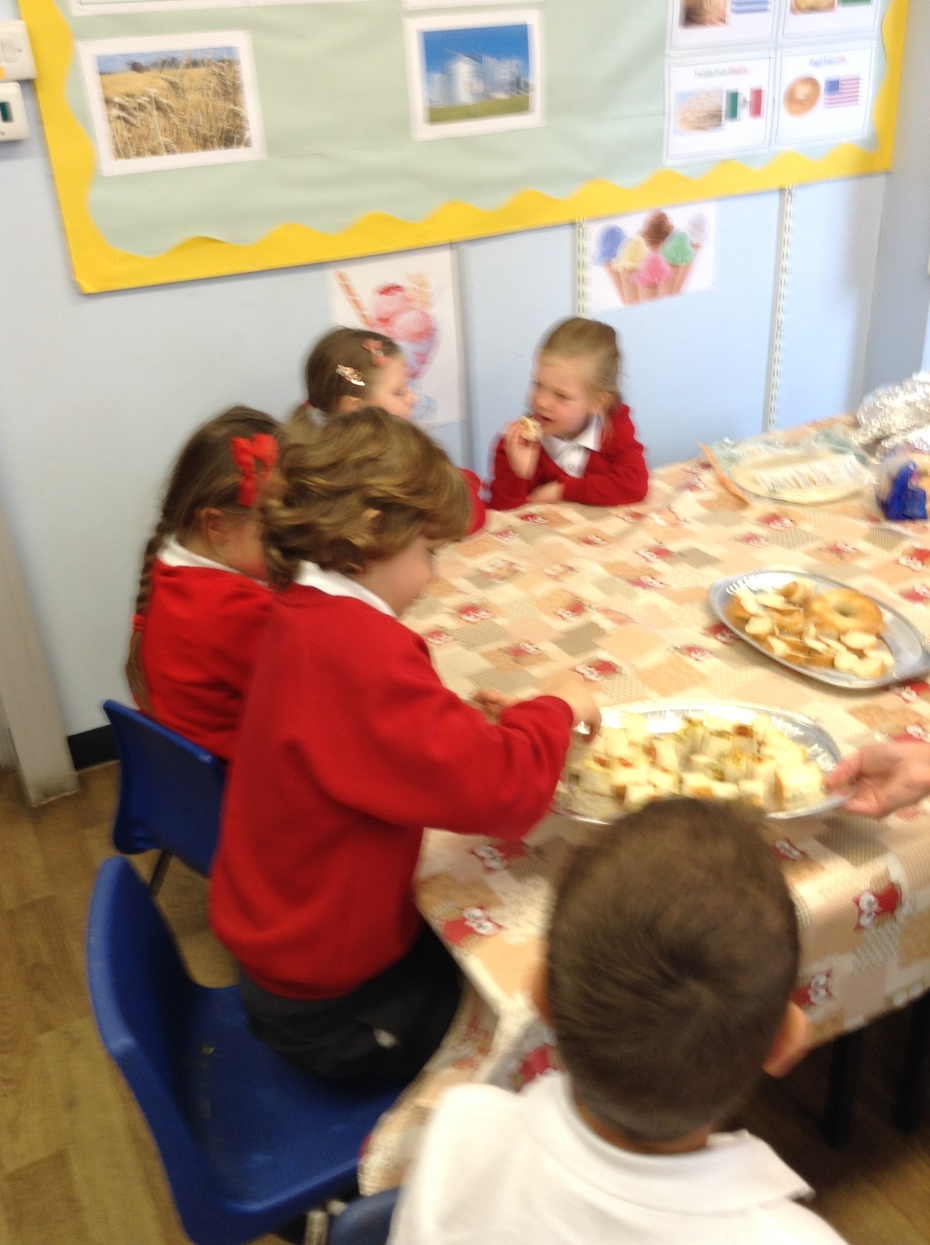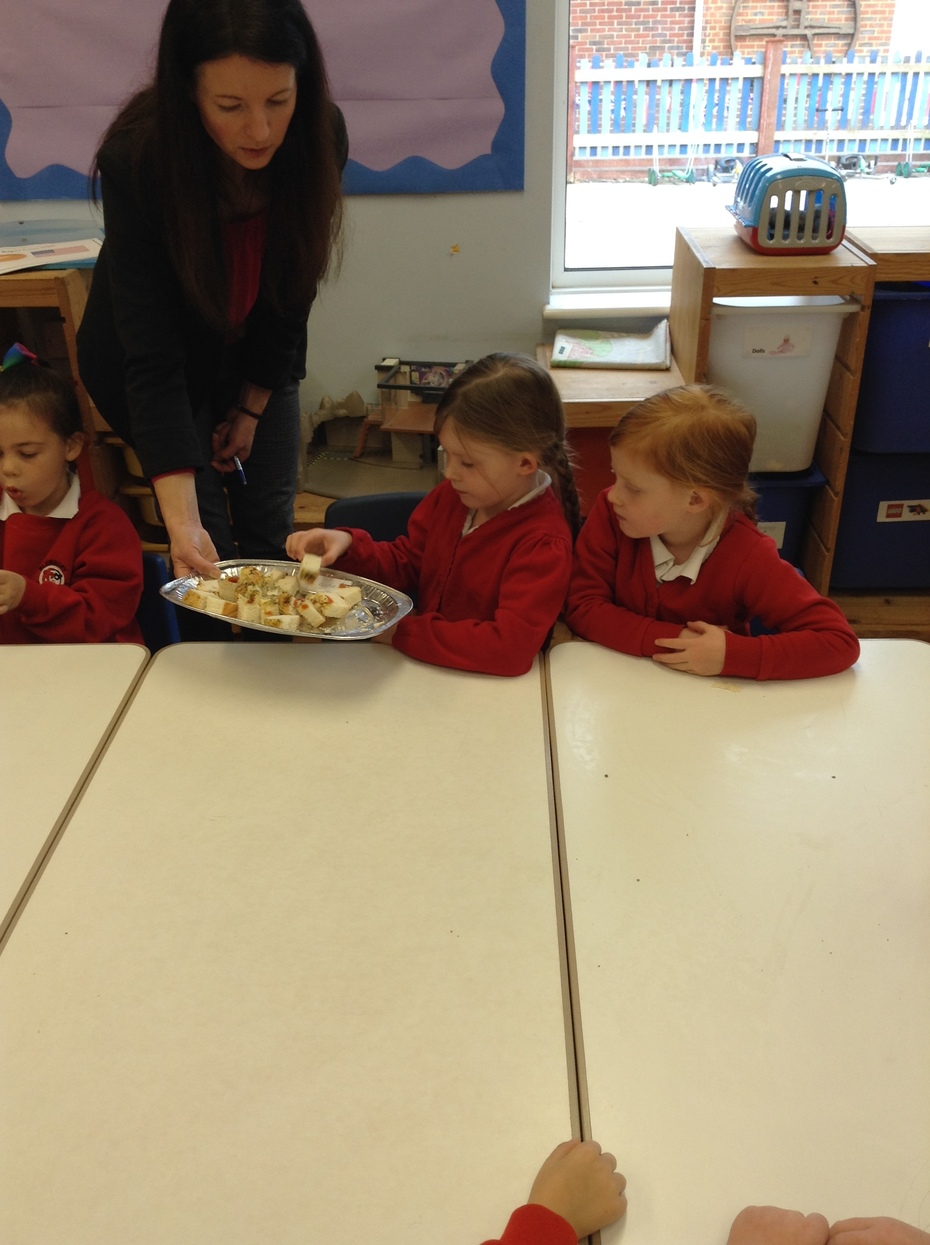 Tasting certain fruits proved less popular ... a classic 'sour lemon' face; we obviously needed to innovate a little with that fruit to make it more appealing.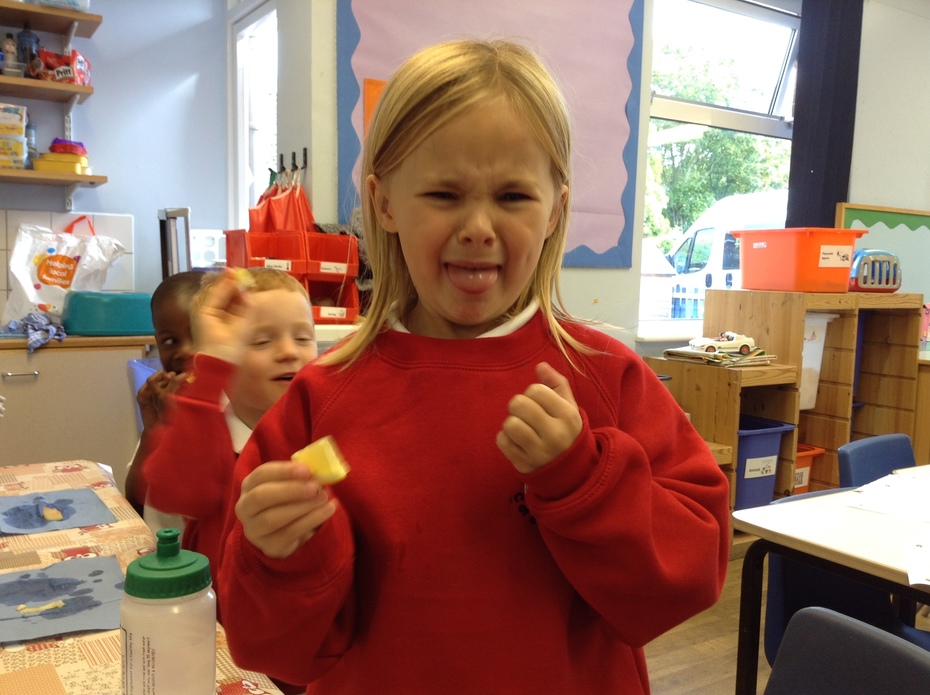 A class trip to Cogges Manor Farm afforded the children the opportunity to become involved in the process of bread-making and exercise their spirit for adventure in the hugely engaging outdoor play area: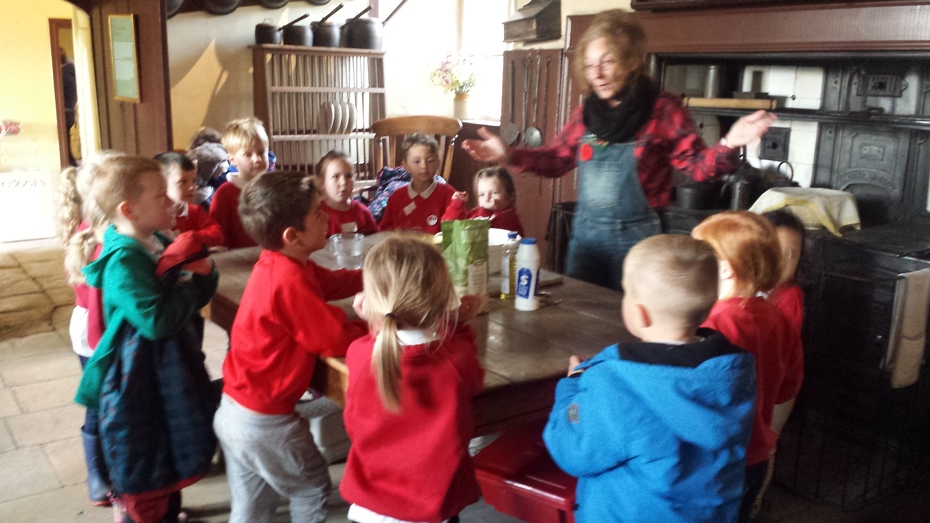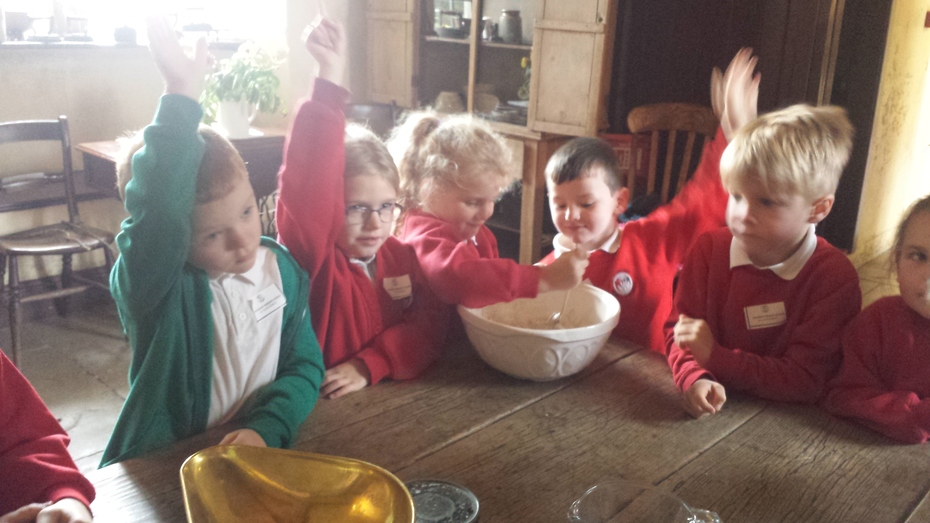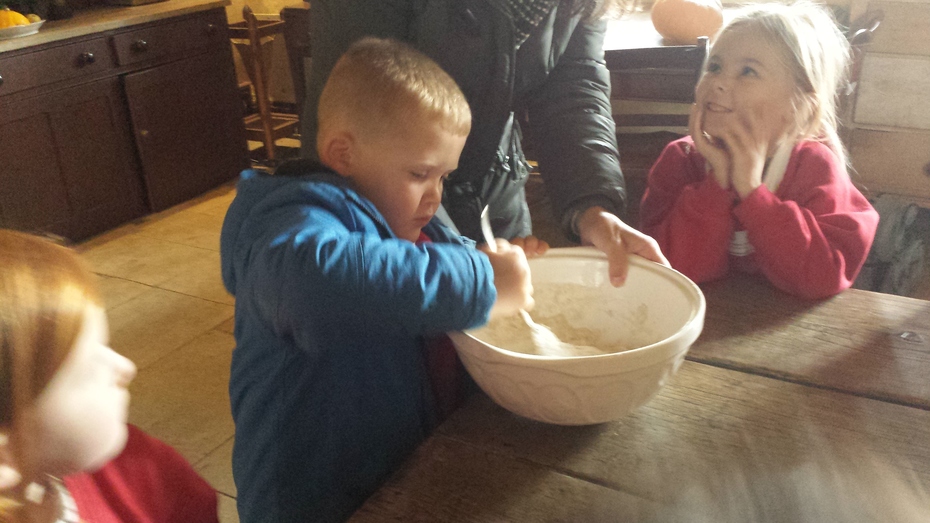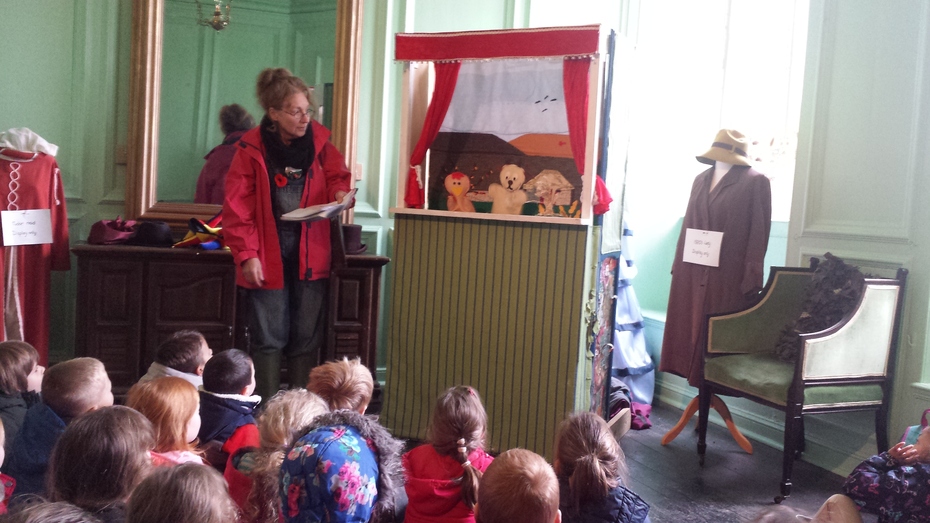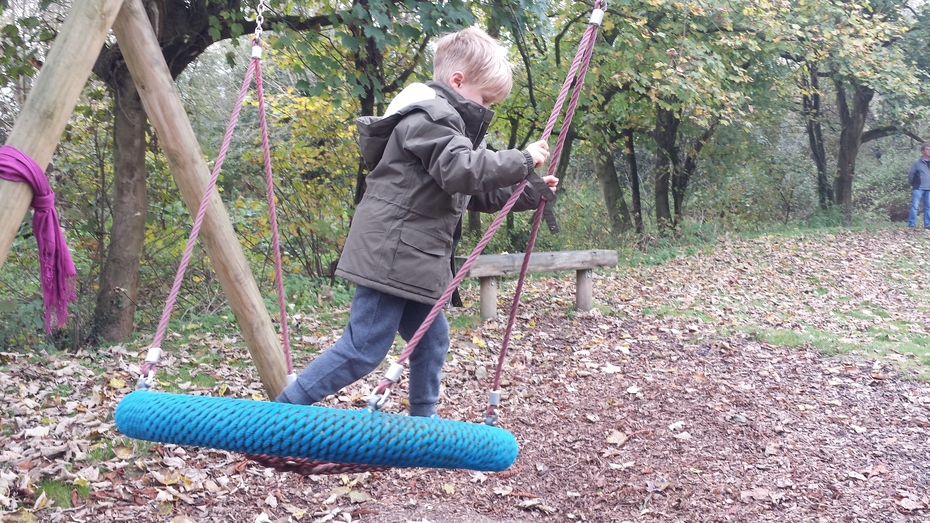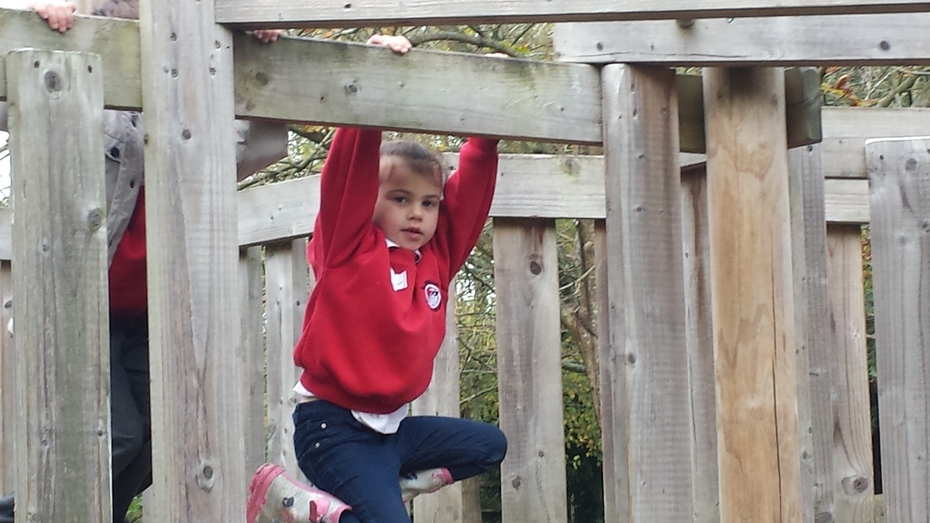 Blewbury School's emphasis on global development has enabled the children to learn French, and they became adept at introducing themselves each morning and engaging in some basic French conversation. The children enjoyed marrying the learning of French with the theme of Innovation by creating some beautiful fruit art in the style of French pointillism: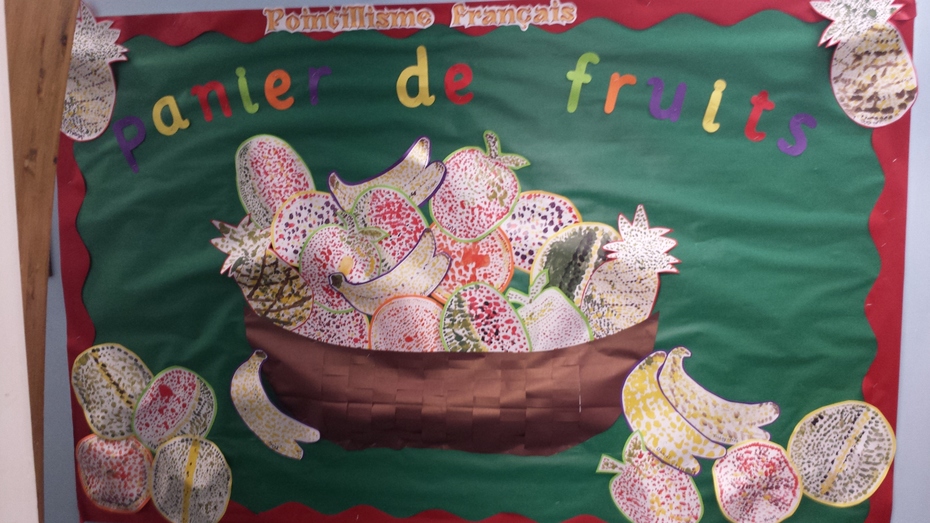 Maths
What do a village hall, beanbags, hulahoops, well-worn 'Lewis Family' socks, an ice-cream maker from Italy and NASA have in common? - Maths. Class 2 Lions learned the true value of maths through Maths Mastery and active maths sessions. We were glad of the opportunity to calculate, reason and problem-solve; as well as help Mario make ice-cream sundaes and support NASA in its launch of spacecraft.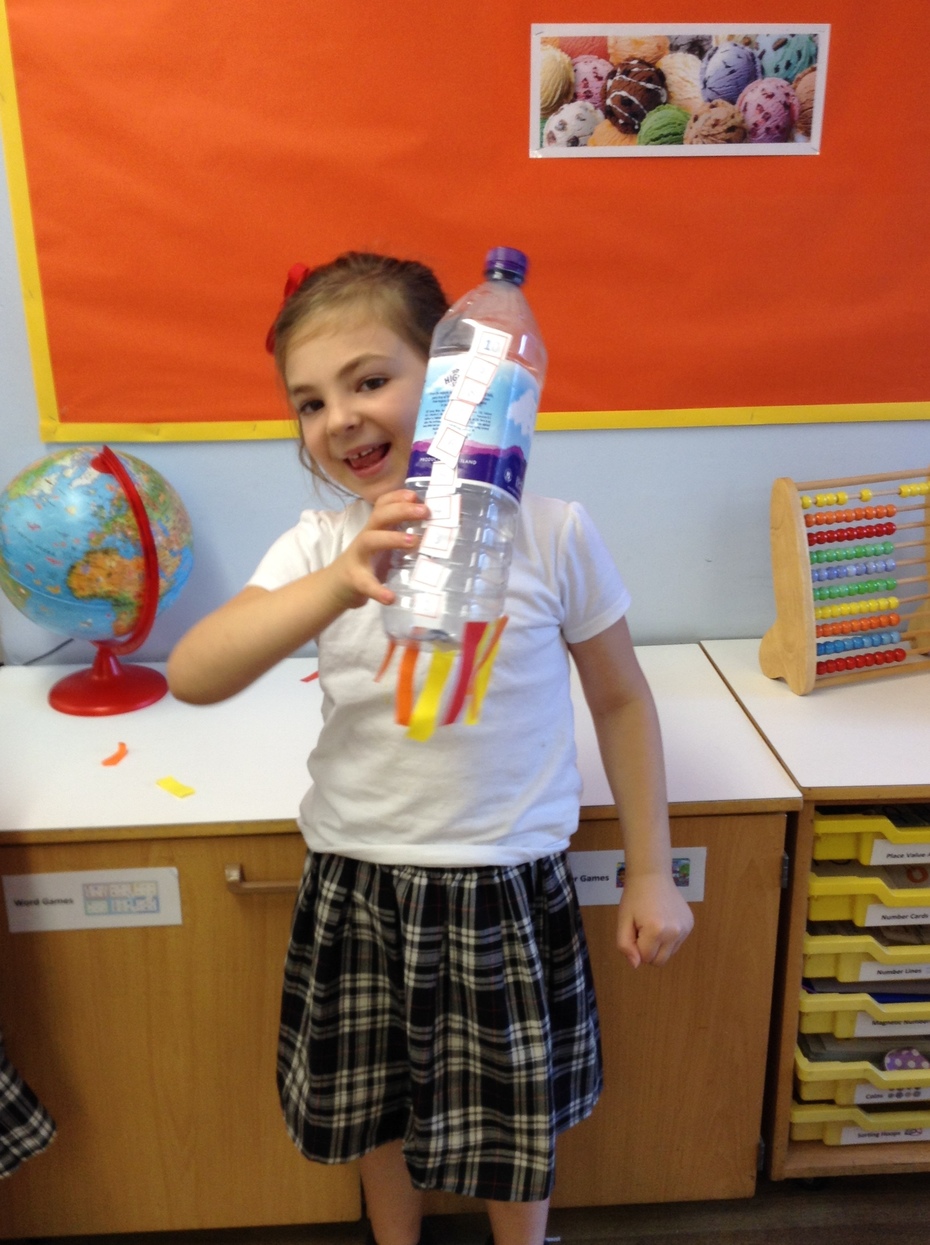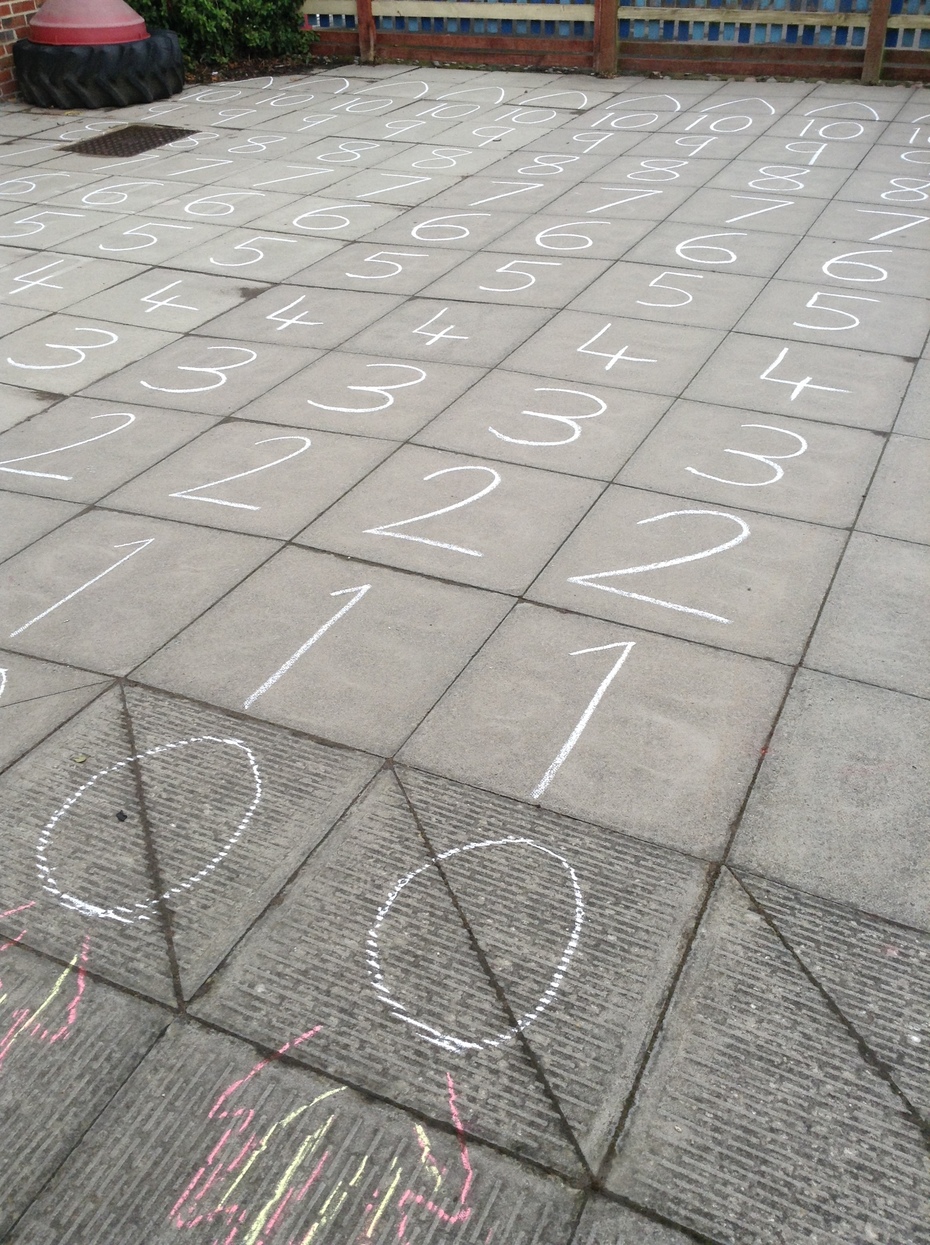 Literacy
Children developed their Literacy skills through a range of activities that included the re-enactment (supported by African drums) and re-writing (including capital letters, fullstops and interesting adjectives) of the story of Handa's Surprise, a class assembly on the theme of 'My Wonderful Body', a recount of our trip to Cogges Manor Farm and the joy of a shared story at the end of each day.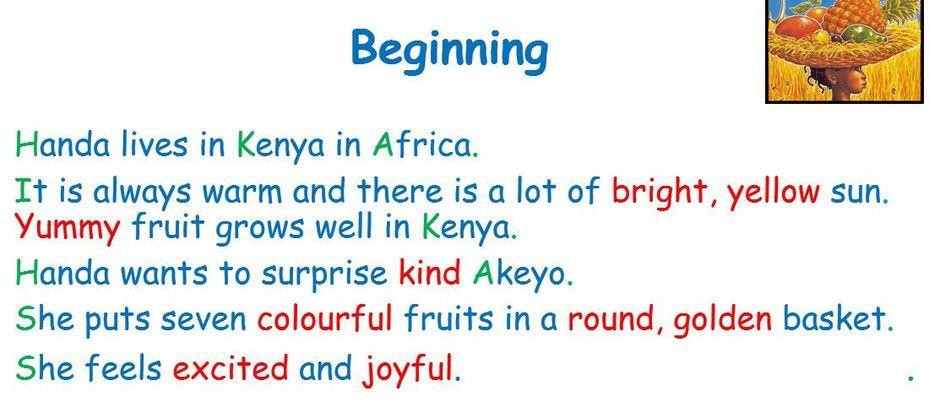 We continued to use Jolly Phonics to support the learning of words, and the children learned the rhyme:
a, e, i, o, u
without these no word can you do
Children split into pairs to form words, with one assuming the role of 'Vinnie Vowel', charged with finding vowels; the other 'Connie Consonant', charged with finding consonants.
Teamwork
Class 2 Lions generally work in groups, developing their team skills, however at the end of the term as festive activities challenged their imaginations in different ways, children worked in teams to create a Christmas tree scene using a variety of materials, mostly sourced from the class box of recyclable materials. The children had the freedom to create however they wished. Success criteria:
Work as a team;
Each person should be responsible for making something to contribute to the finished product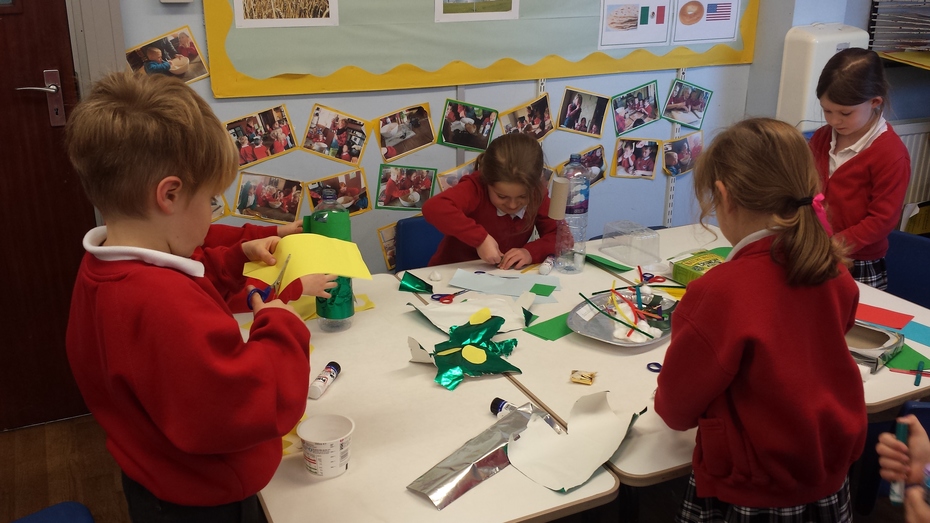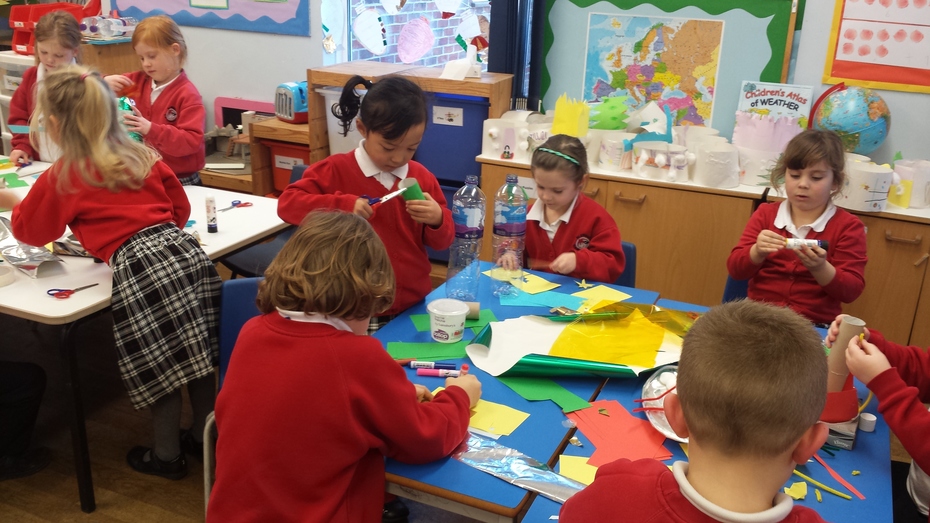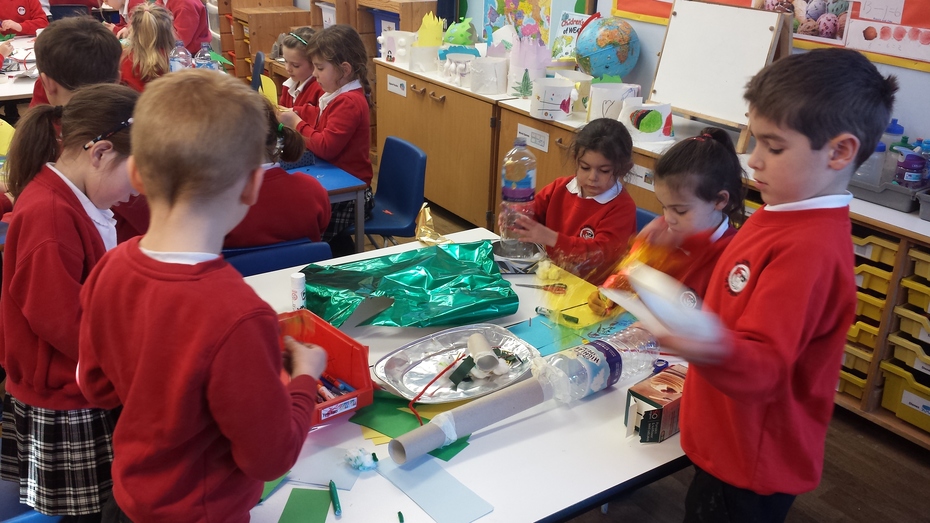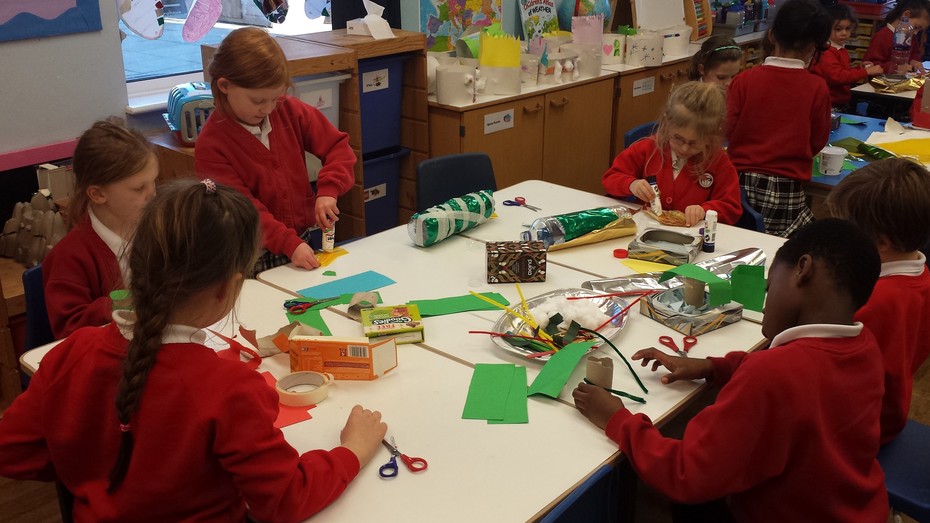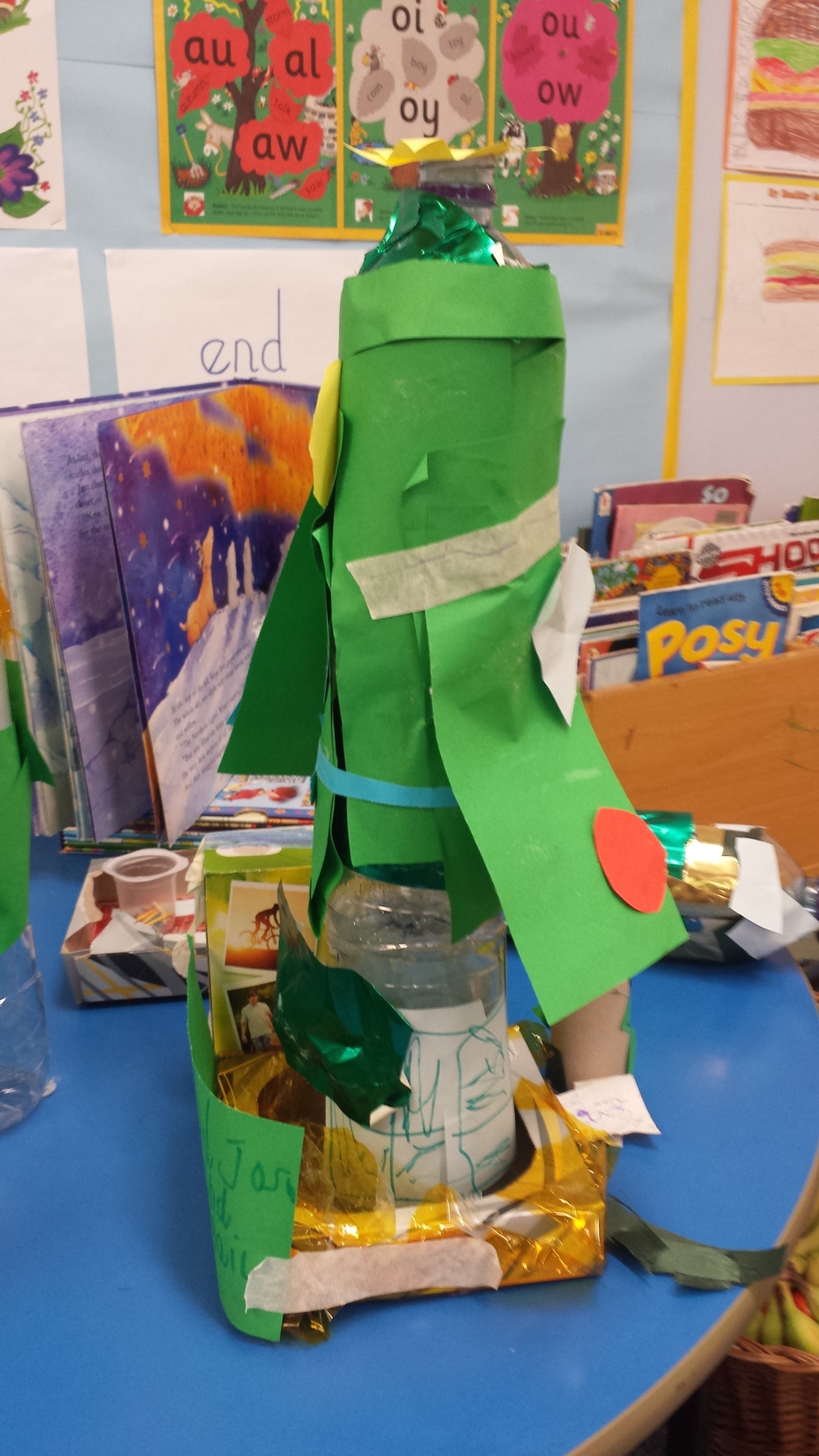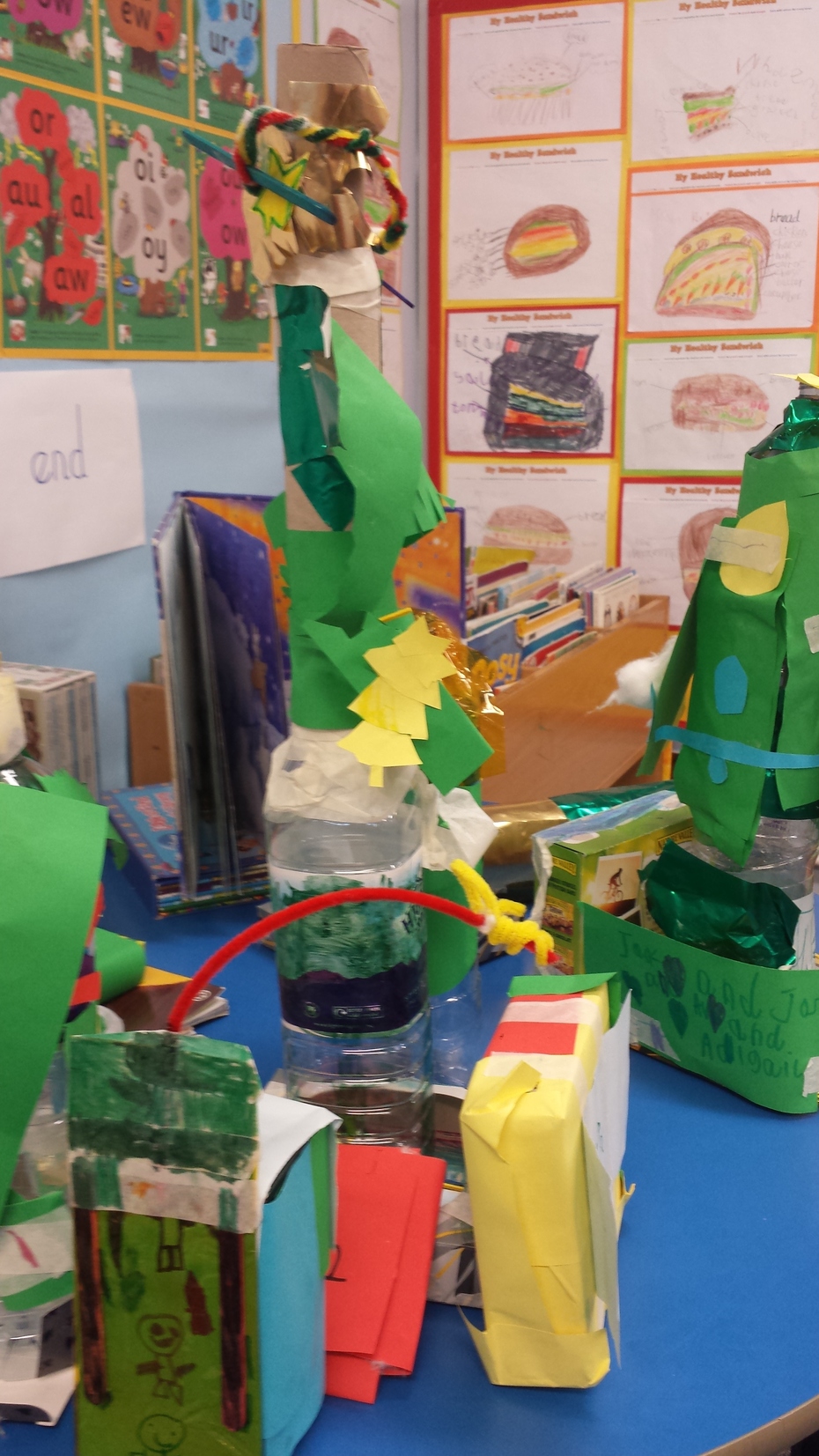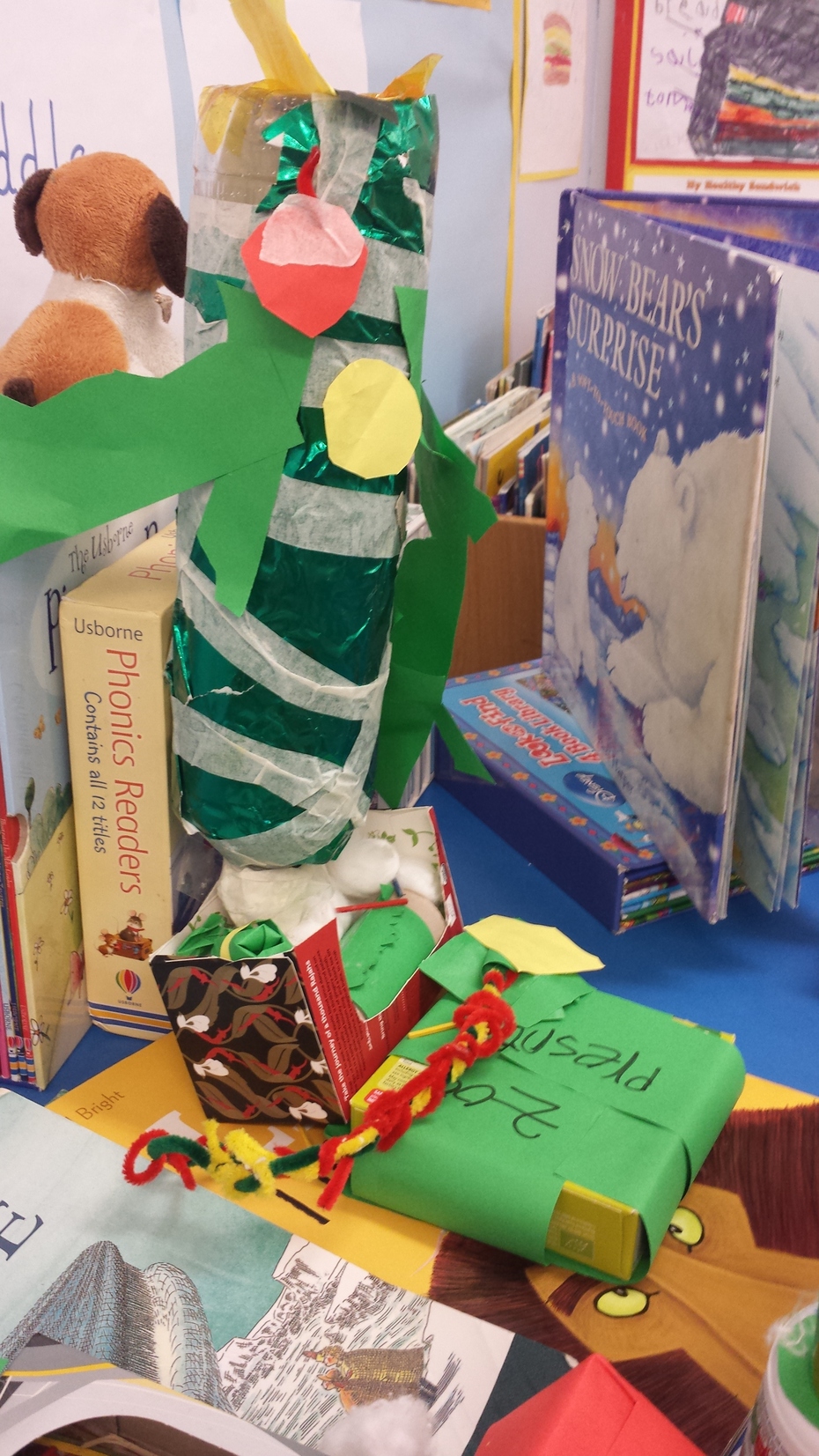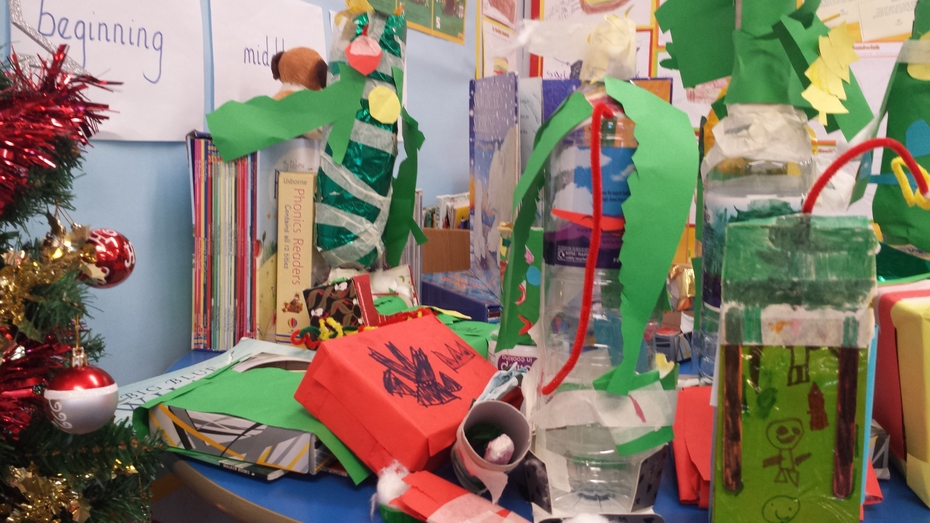 The result: A variety of imaginative, decorated trees, with beautifully wrapped gifts beneath.
Spring Term, 2018:
The spring term will start with a surprise for the children: this will be evident when they arrive at school on Thursday. Questions will arise and we shall go in search of answers; and this will introduce our topic of ...
Penguins and the Antarctic
In line with the school theme for the term of Innovation: Civilisations and Water, the first half-term will focus on penguins and the Antarctic. Literacy sessions will be based upon this, and children will look at non-fiction and fiction texts to develop their skills.
The Great Fire of London
During the second half-term, the children will become engaged in learning about the Great Fire of London (GFL), including life in London and the role of water.