Class 2 - Mrs Lewis's Lions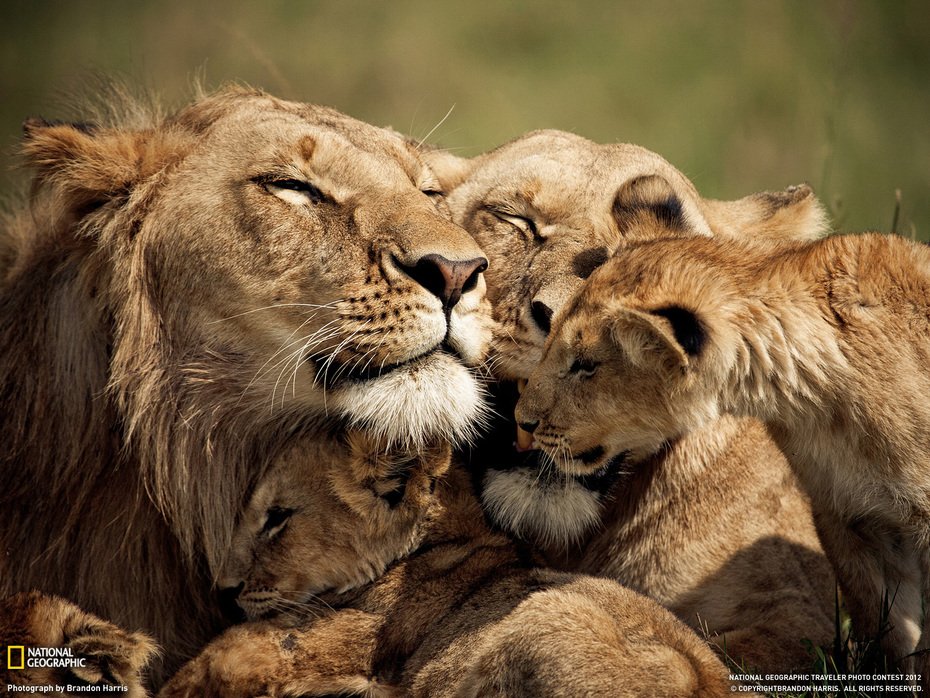 Class Teacher - Mrs Gemma Lewis
Teaching Assistants - Mrs Natasha Eggleton - Full-time
Miss Amee Freeman - Full-time
Mrs Sam Brabner - 0.6
This year, we have 24 pupils in our class.
Our assemblies this year are on:
Friday, 9th November, 2018
Friday, 22nd March, 2019
Friday, 28th June, 2019
Autumn Term 2018 Review
With such a long term, there is a high chance of fatigue, so how remarkable that the children sustained energy levels to the very last day, with several commenting independently that they did not wish for school to end! School can be such a special place, where children feel a sense of belonging; and it is fair to say that there is a real buzz in Class 2. The term drew to a close with some festive fun, while the learning continued at full pace, culminating in some terrific results in our phonics and maths quizzes and some super pieces of creative writing about naughty elves - we hope you enjoyed reading your copy of the story collection. On the penultimate day, we had a good giggle over an afternoon of board and card games, and we shall remember with great fondness Miss Freeman's delight at playing the card game, Donkey, with some very keen children, whose poker faces have yet to develop.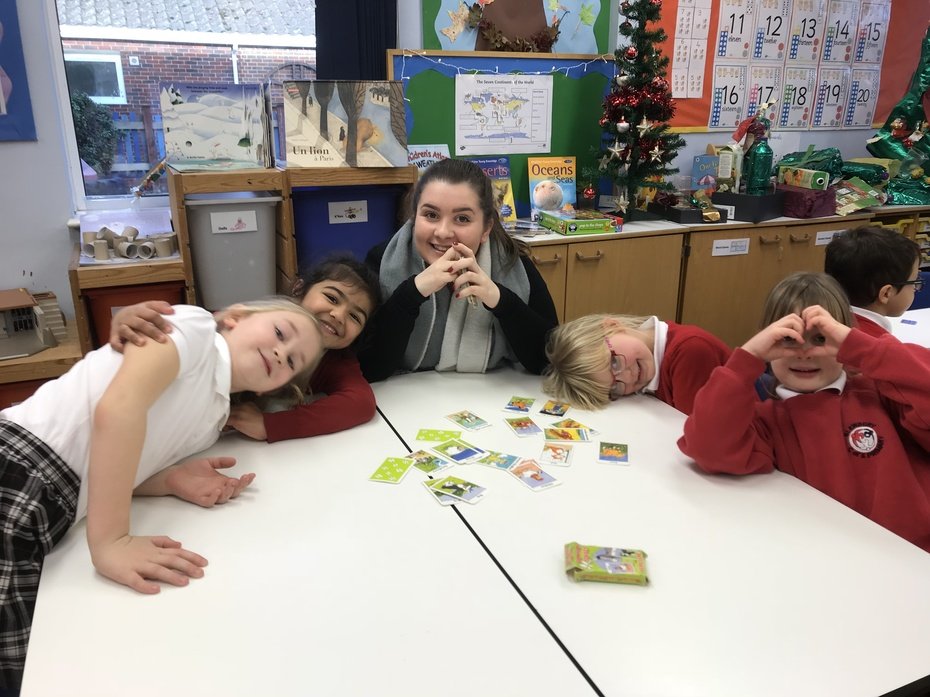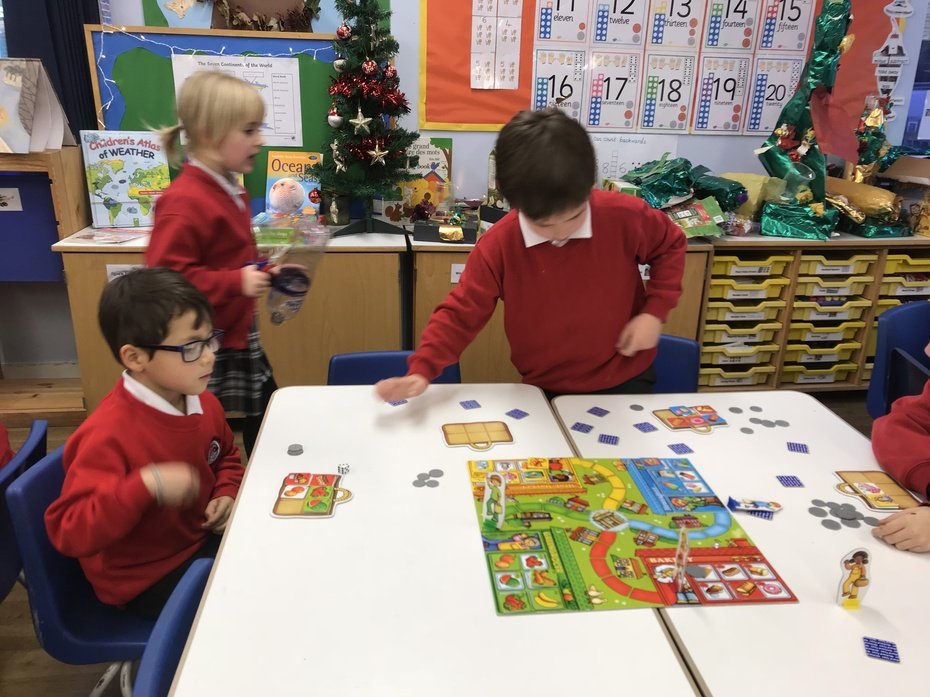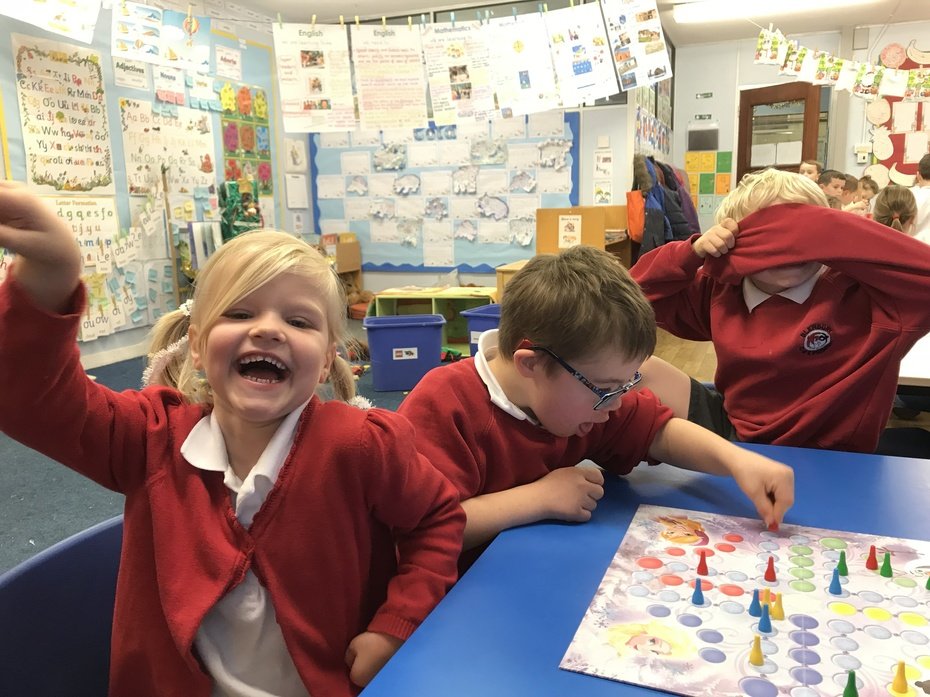 The autumn term has been filled with learning, much of which has centred upon the theme of Survival: Climate. This has included learning how to be a good learner, supported by the memorable 5Rs (being responsible, resourceful, resilient, reflective, and reasoning). Here follow just a few highlights from a cohort whose attitude to life and learning truly deserve to be celebrated - keep reaching for the stars!
Junk modelling and general construction have been a favourite pastime for many, and all had the chance to work in teams to design and build a decorated Christmas tree with presents beneath. These activities that are independent of adult support give us the chance to see how the children think and organise themselves, and we are always impressed.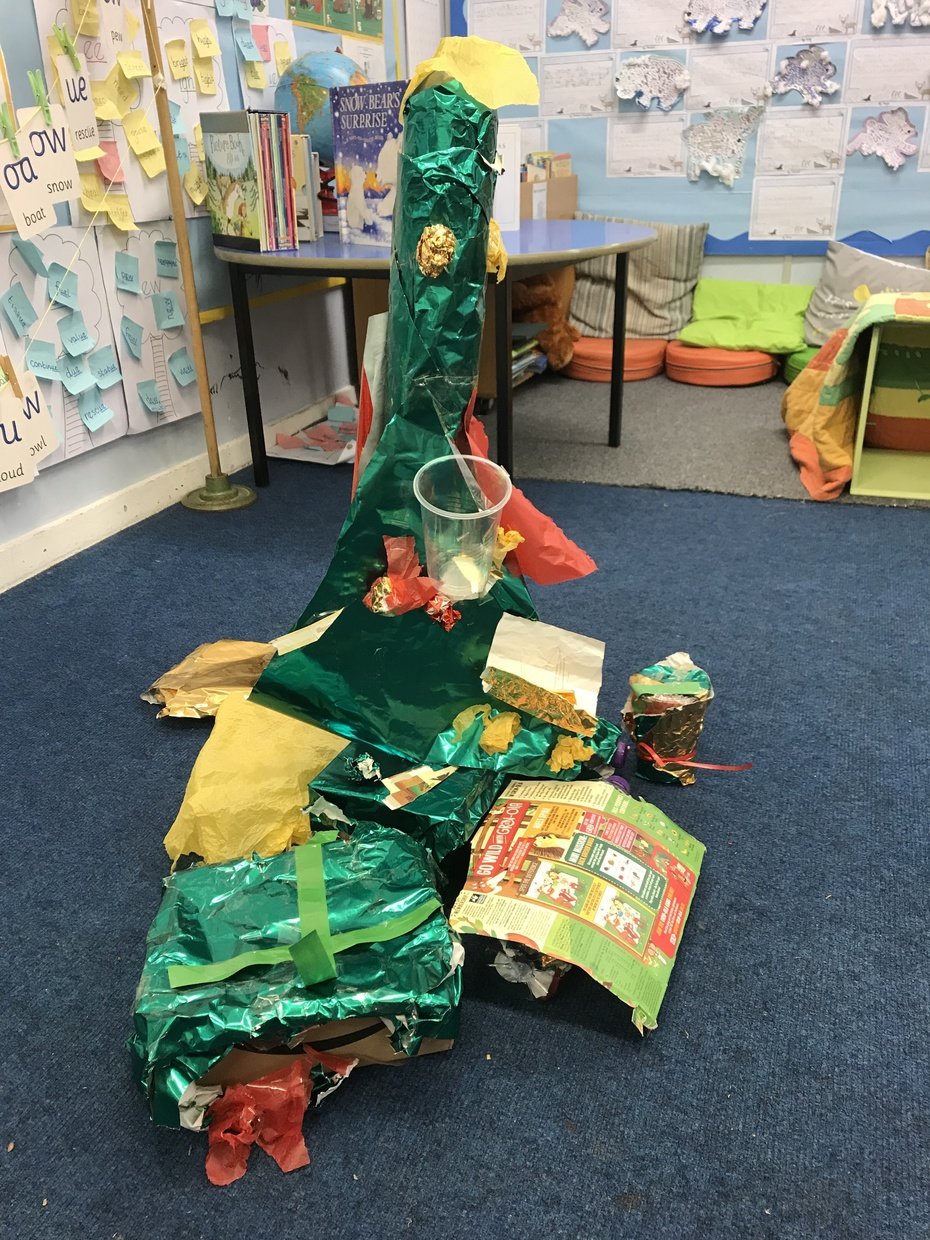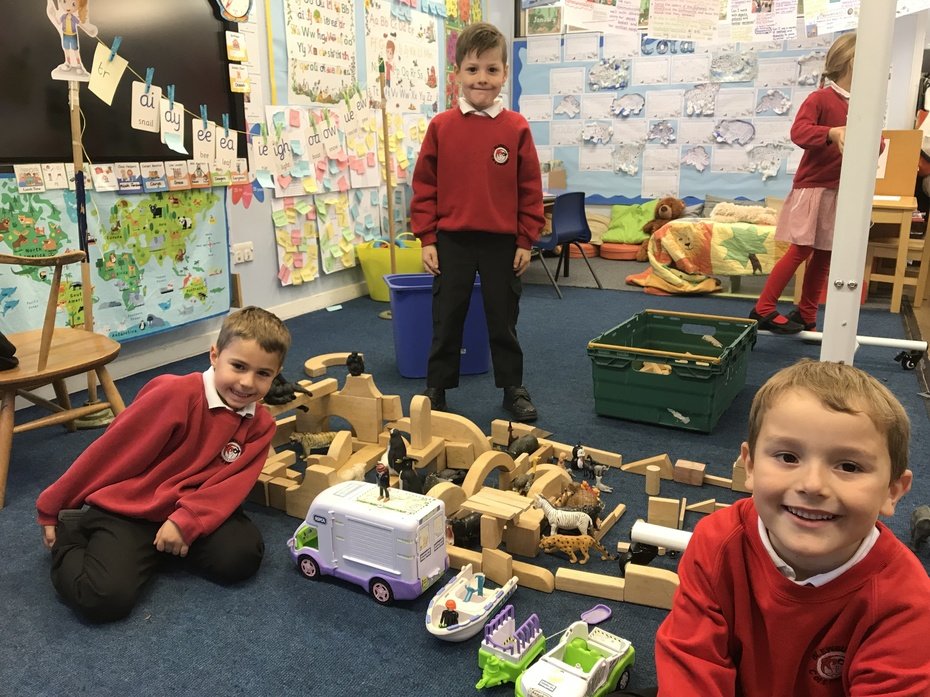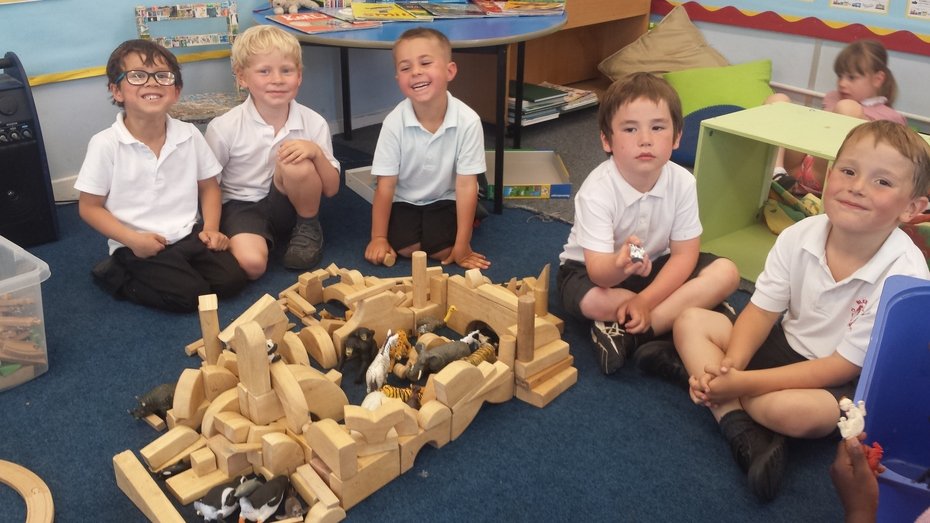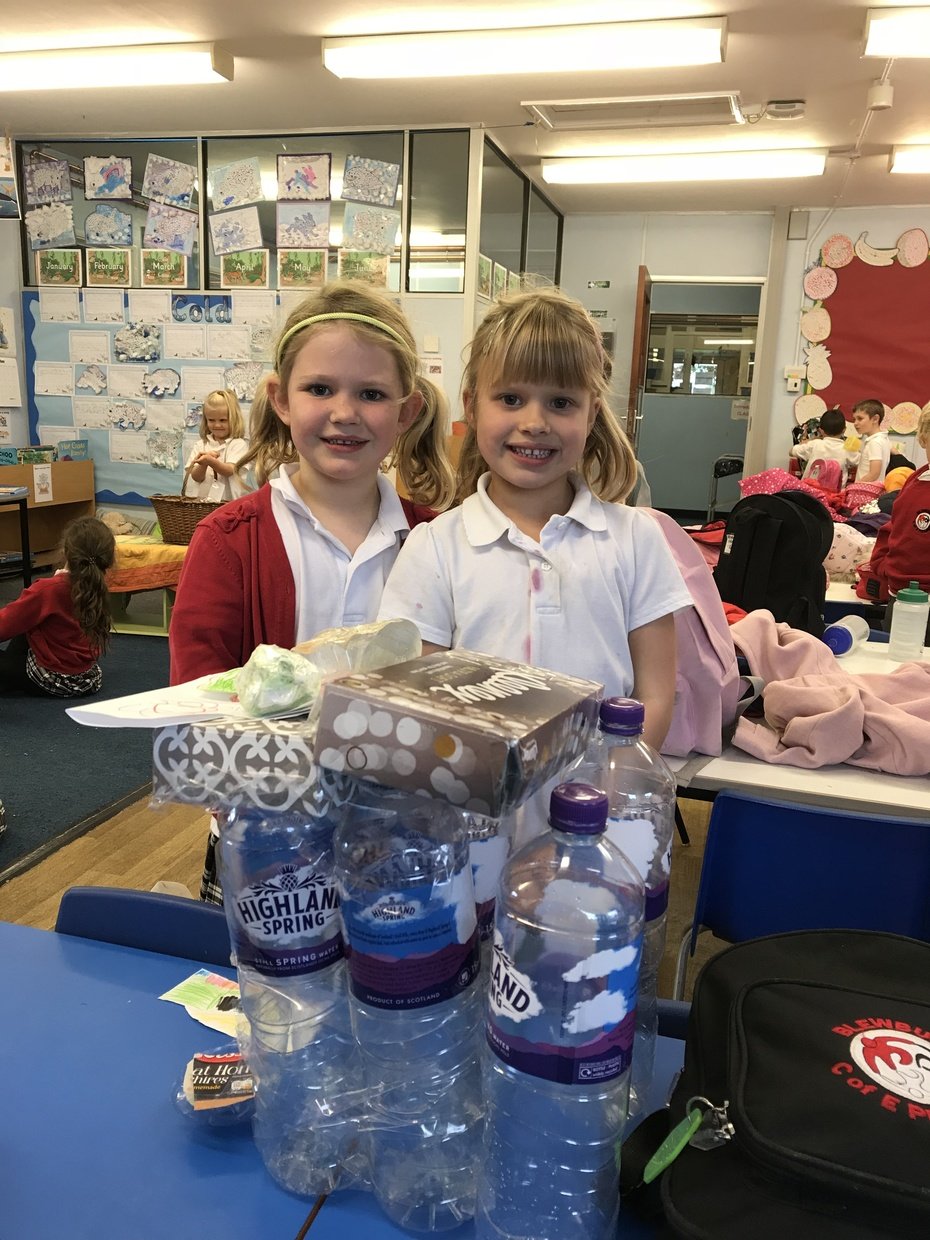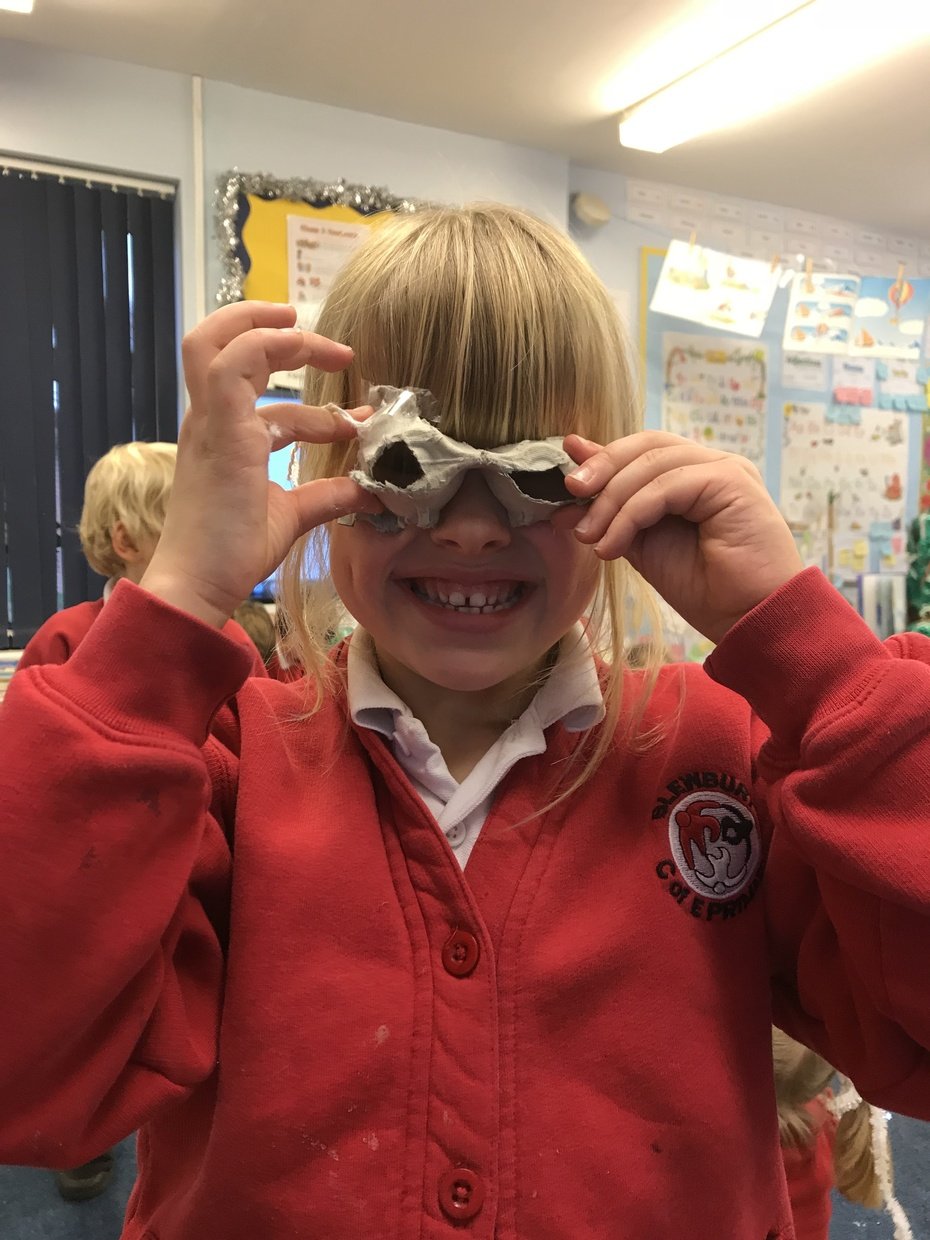 Harvest inspired plentiful opportunities to learn about the world. These included developing an understanding of how growing our own fruit and vegetables can help sustain our planet; immersing ourselves in some of the wonders of nature at Harcourt Arboretum (the intoxicating toffee-apple fragrance of the katsura tree was a wonder to us all); painting in the style of pointillism; and engaging with our senses during fruit tasting - always good at generating surprises, such as the love of the bitter taste of pomegranates by a good number of the group.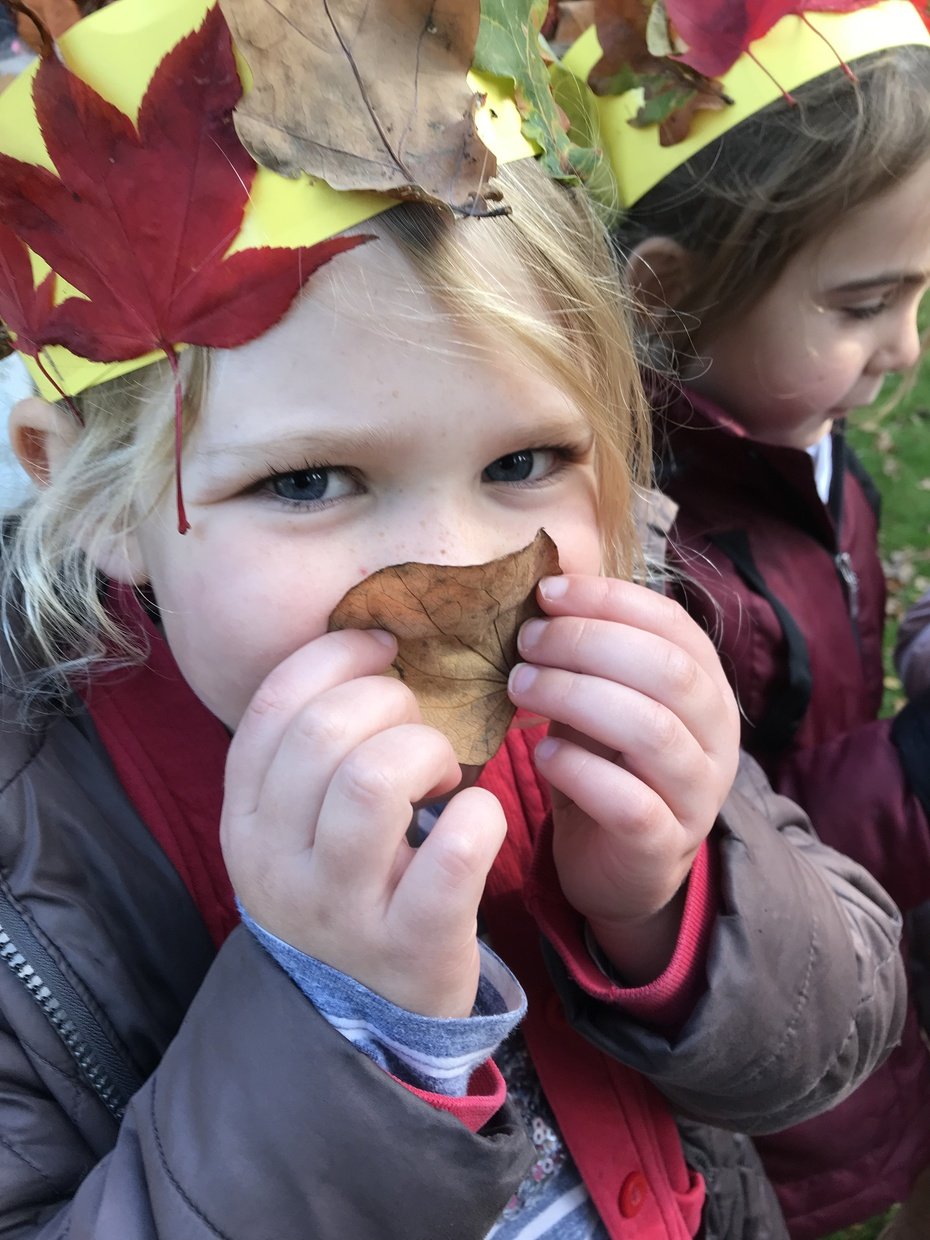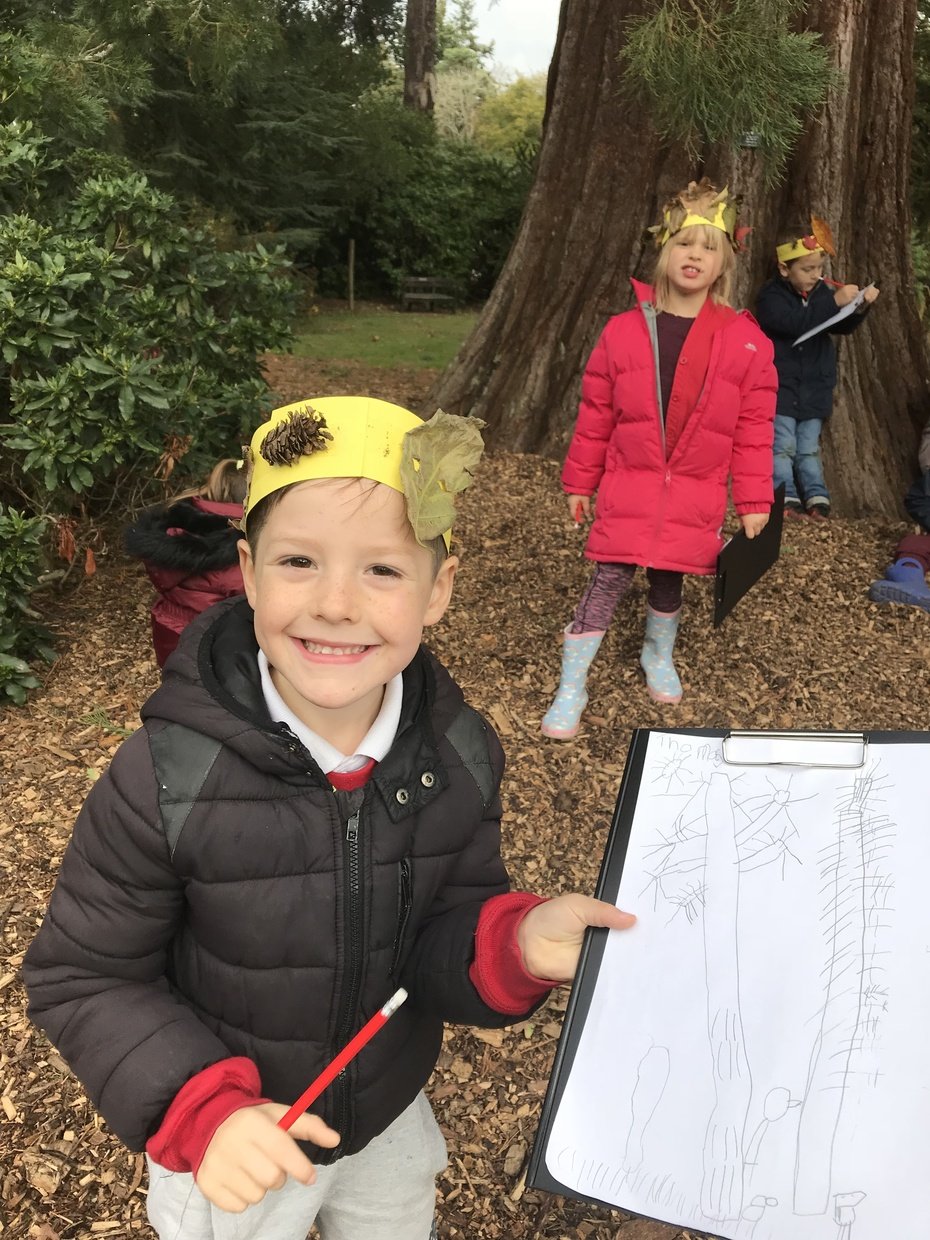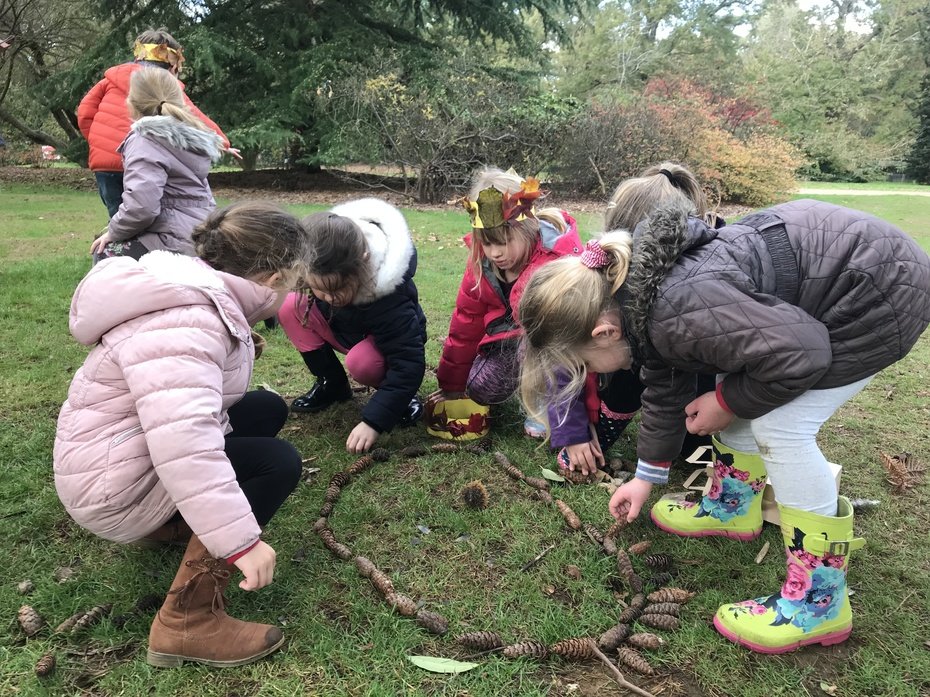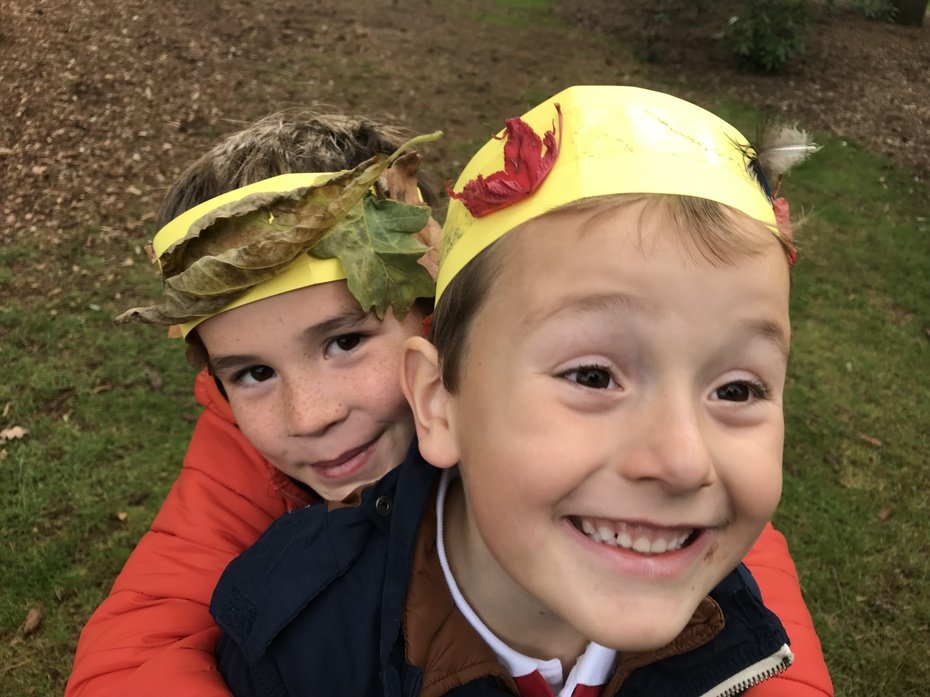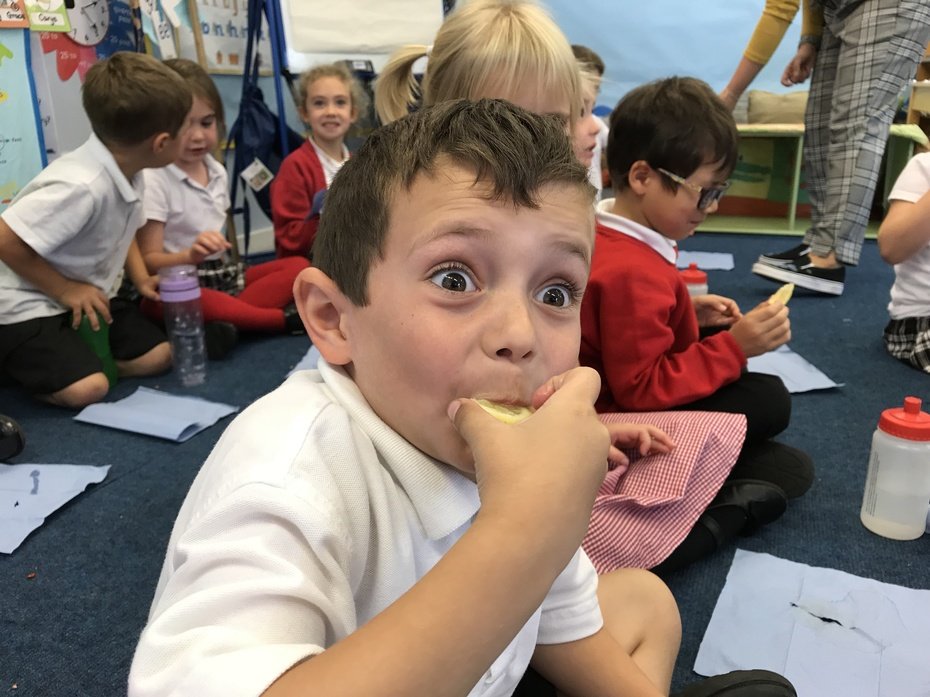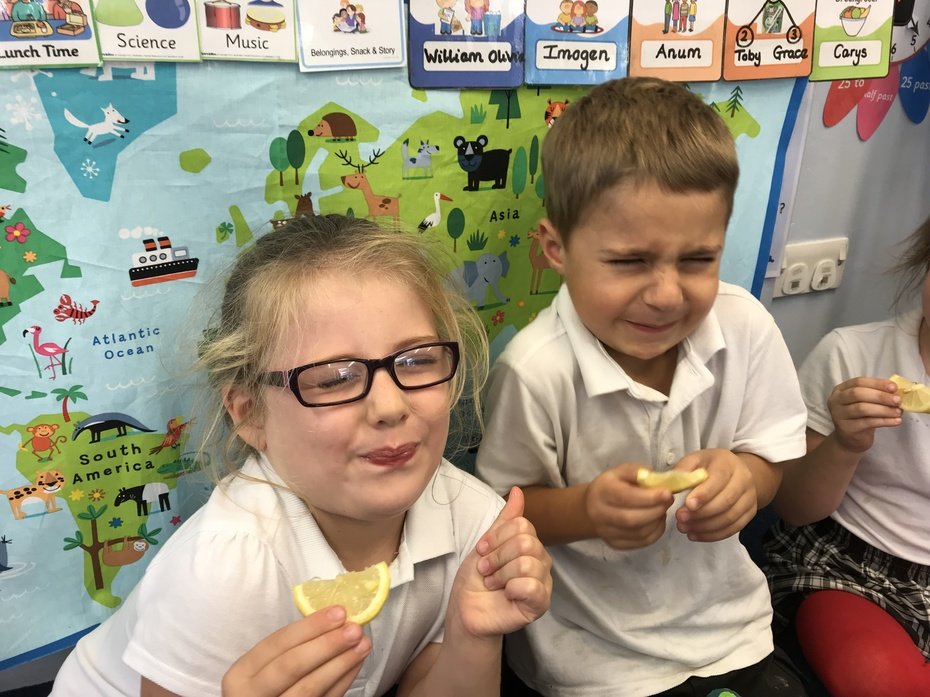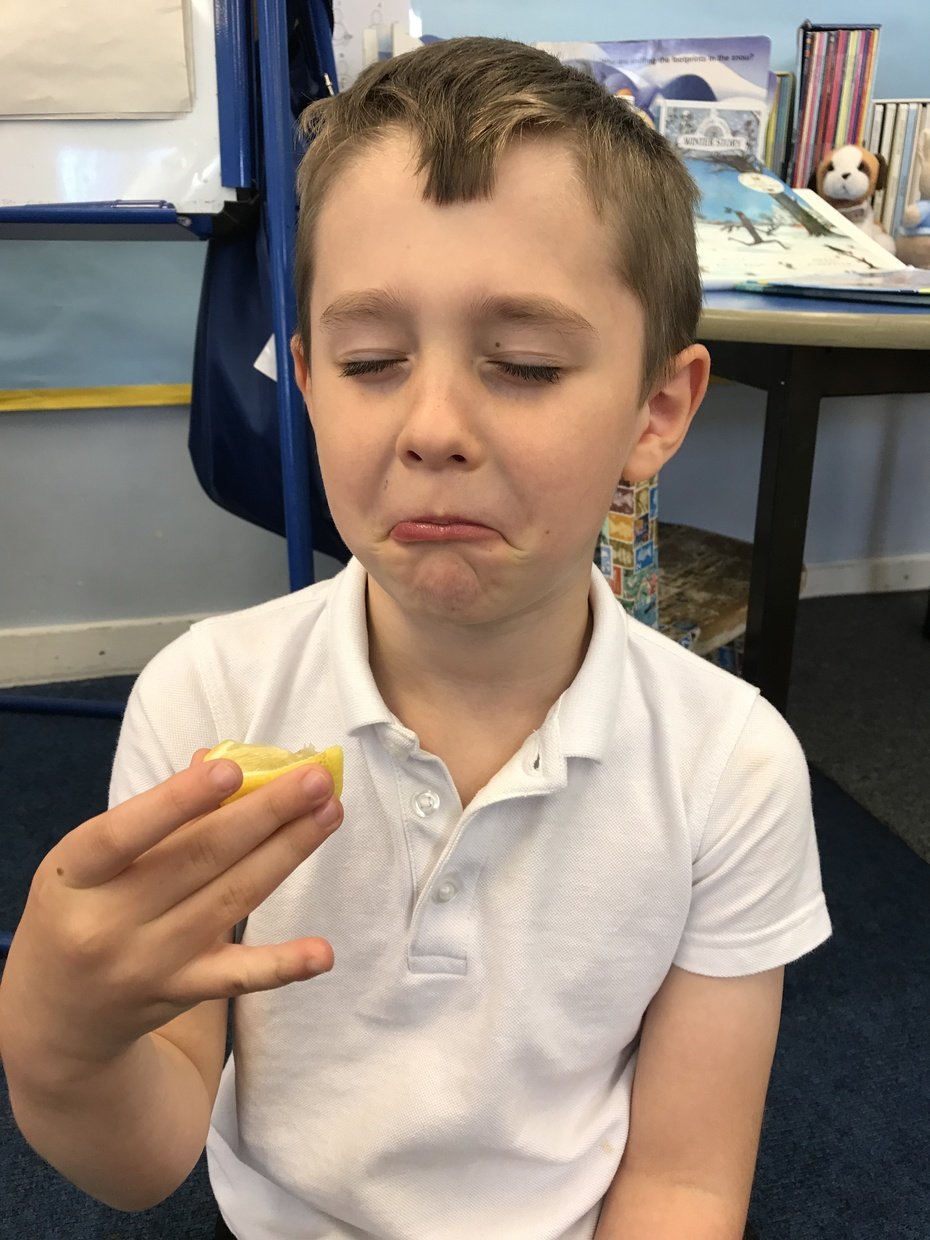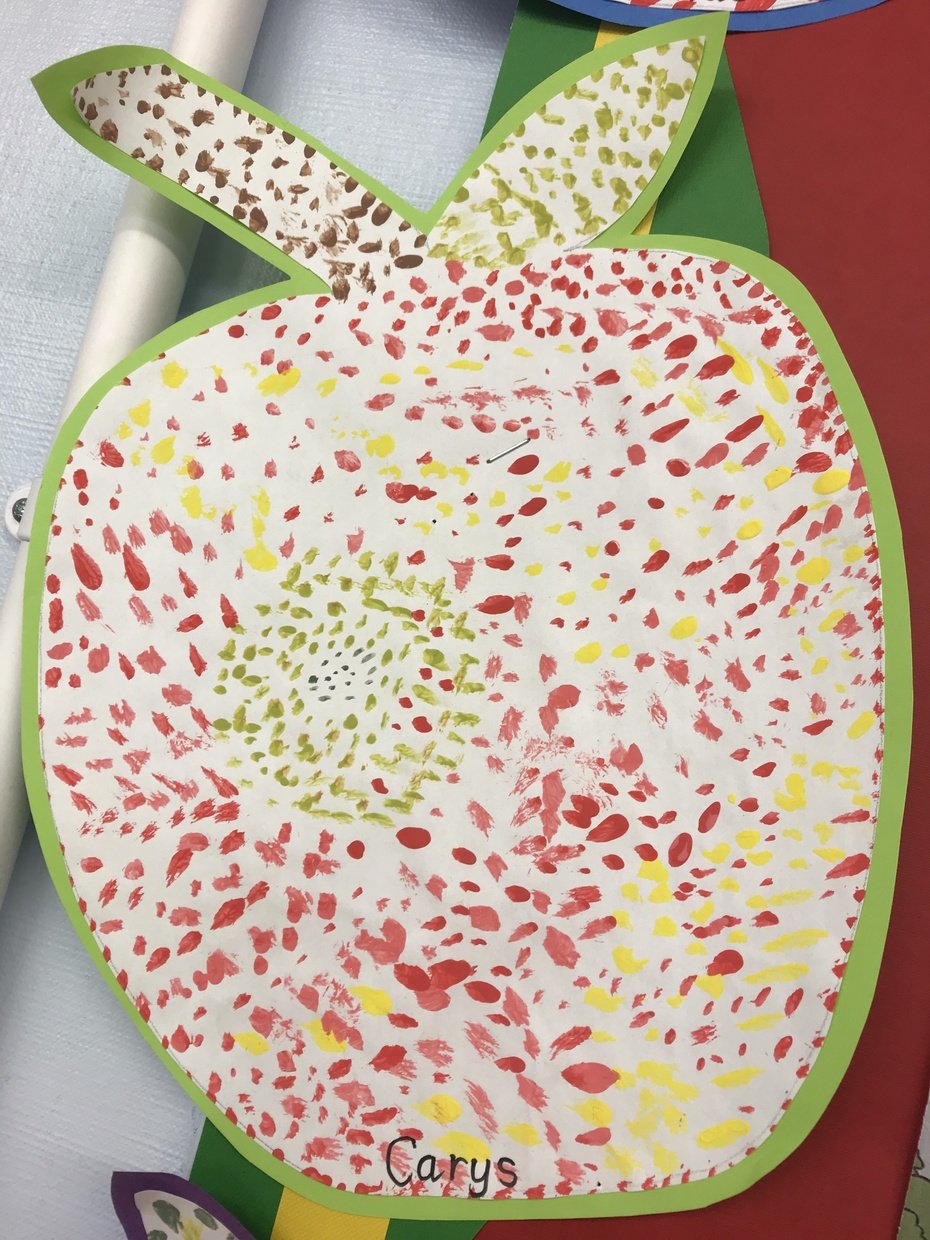 The children have made significant progress in Literacy based on their wonderful commitment to reading. They have written recounts, narratives, informative texts (including fact files), completed exercises to develop transcription skills and even labelled artwork in French. Some of the pieces were aligned to the theme of Survival: Climate; others required the children to dip into their imaginations and develop ideas based on personal experiences - many of which have their roots in the books they read.
Maths has been fun: we have worked indoors and outdoors with a variety of resources, developing fluency, reasoning and problem-solving skills. The children are particularly competent at presenting mathematical problems in the abstract (aka as a number sentence, e.g. 19 - 4 = 15), having worked with concrete objects, pictorial representations and developed stories of their own to bring maths to life.
There will be the opportunity to see the children's work at the parent-teacher meetings in the spring term.
Spring Term, 2019
Nous apprenons le français: Bonjour tout le monde, et bienvenue à la classe 2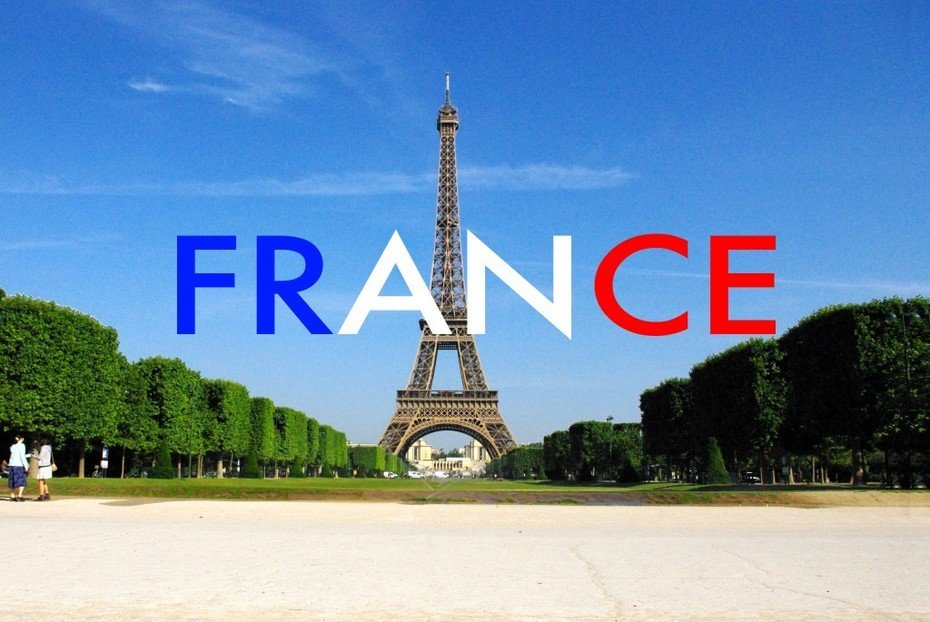 Blewbury School is proud of its International School Award accreditation: as well as being involved in global initiatives, the children of Class 2 will continue to learn French. This will include telling us a little about themselves while registering each morning; counting, adding and subtracting; and the acquisition of language relating to the term's theme of Survival: Settlements.
SURVIVAL: Settlements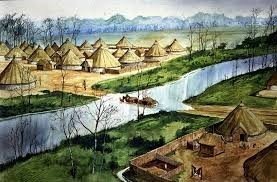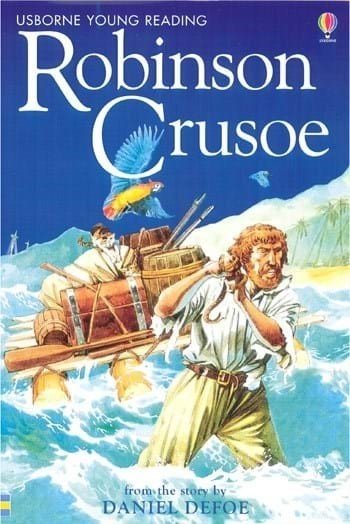 The children of Classes 2 and 3 will learn about the Iron Age, beginning with a walking tour led by Ms Mills, to Blewburton Hill. A highlight will be the opportunity to collaborate with Class 3 on creating a model Iron Age village. This will be the ideal opportunity to explore materials – their properties and uses.

To add some excitement and inspire independent thought and creative writing, we shall immerse ourselves in Usborne's portrayal of Daniel Defoe's Robinson Crusoe. How would we survive on a desert island; what materials would we use to provide shelter; how would we find food; how might we persuade others to join us on our desert island? We have already read Roald Dahl's Fantastic Mr Fox – we could not wait until the spring term, so have warmed to the idea of a different way of living with our friends.
Maths
We shall continue to follow the White Rose curriculum for Maths Mastery, which has proven very successful. The Concrete-Pictorial-Abstract model will be the vehicle for learning and there will be plentiful opportunities to work actively indoors and out.
Enjoy associated maths activities at nrich maths.
English
In English, we aim to give children the confidence to communicate well. Reading is key to success here, and this year any child that makes a particular effort to improve this skill will be awarded the reading bug: How many times can it be caught? Our reading bug, Bob, is waiting to be taken home at weekends for an adventure with your child.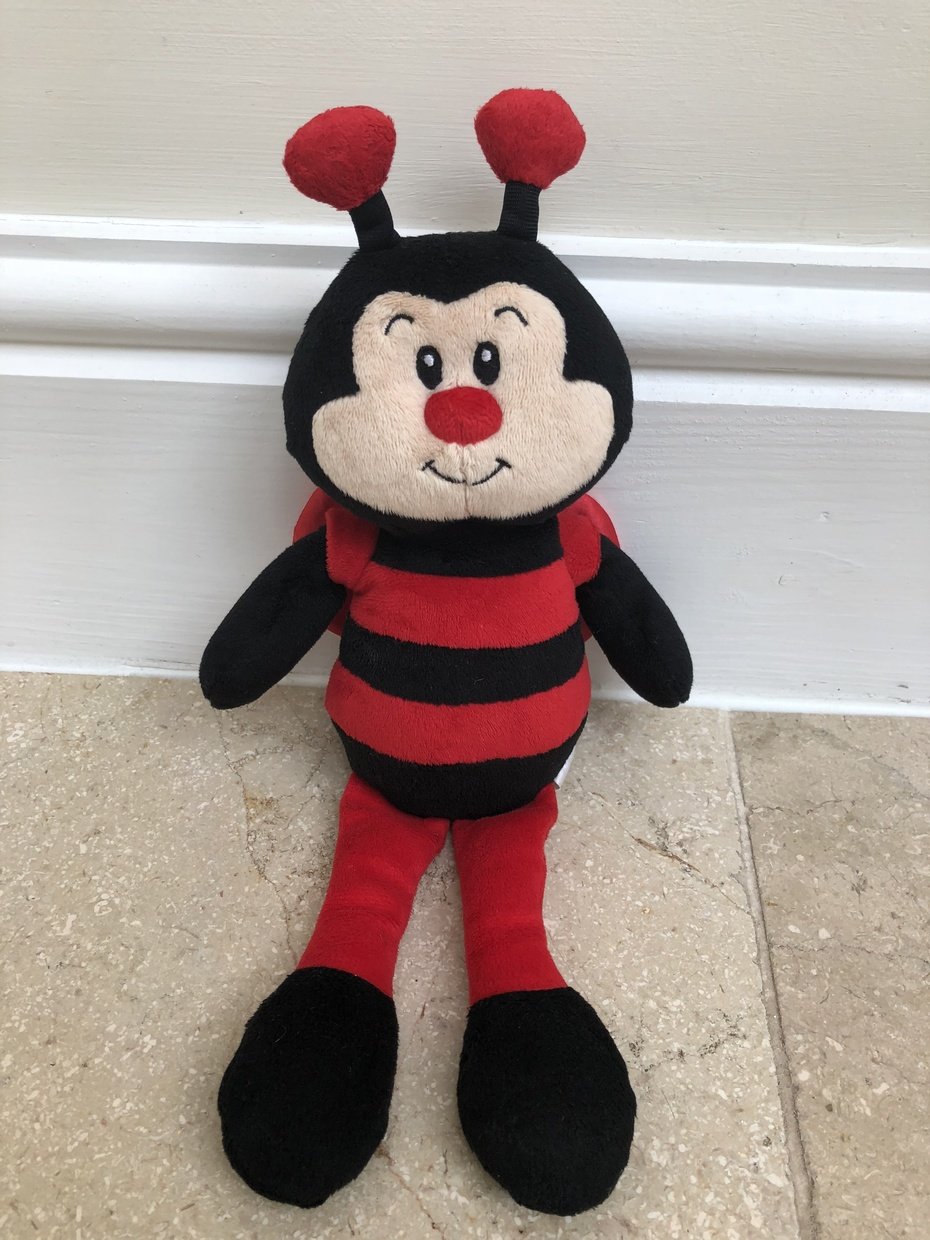 We continue to follow the Jolly Phonics programme to teach reading and writing. Find information about Jolly Phonics at Jolly Phonics Parent/ Teacher Guide.

The Jolly Phonics songs that we use to support learning letter sounds can be found on YouTube by typing Jolly Phonics songs followed by Group 1, Group 2, etc. to Group 7.
An overview of the work to be covered in all subjects during the spring term will be emailed to parents at the beginning of term.
Over the Christmas holidays, our class mascot, Leonard the Lion, has been befriended by penguins Winter and Snowy from Antarctica. They wish to see if they can survive the warmer climate of the United Kingdom and are looking forward to spending time with the children in their homes. We, in turn, look forward to hearing the children read aloud written accounts of their adventures.