Class 2 - Mrs Lewis's Lions
Class Teacher - Mrs Gemma Lewis
Teaching Assistants - Ms Jo Latto (Monday to Wednesday); Miss Keri-Marie Butcher (Thursday to Friday)
g.lewis@blewbury.oxon.sch.uk
This year, we have 27 pupils in our class.
Nous apprenons le français: Bonjour tout le monde, et bienvenue à la classe 2
KS1 French Day: Thursday, 26th April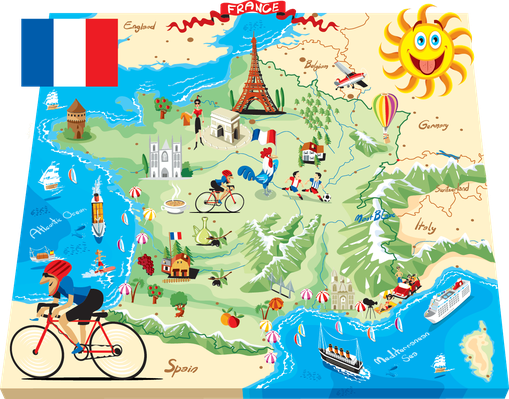 The children continue to learn French, and they will have the opportunity to engage in some France-inspired activities on French Day. Families are welcome to join us at 14:45 in the hall for an assembly, in which children will share their creations.
Spring Term, 2017:
Penguins and the Antarctic
In line with the school theme for the term of Innovation: Civilisations and Water, the first half-term focused on penguins and the Antarctic. On the first day of term, the children arrived to find an interesting object surrounded by snow, accompanied by a written (penguins are very literate) plea for help. After asking some pertinent questions, the children deduced some plausible answers, all of which they recorded in their writing books, and were proven fairly accurate when a letter arrived explaining the situation: Percy and a pregnant Priscilla Penguin had been attempting a relocation to the North Pole, only to discover the threat of native polar bears. After coming ashore in the south of England - can you believe it? - Priscilla laid her egg in Class 2 and felt Class 2 lions would be better placed to care for it until she and Percy could return! The children produced excellent pieces of non-fiction writing, titled 'How to Look After an Emperor Penguin Egg', for which they followed the path of authors by creating a first draft, editing it with 'polishing' pens and writing the final 'wow' masterpiece in their books. They also coloured and labelled maps of the world, marking the journey made by the penguin egg. During the half-term break, Snowball was born and reunited with his parents. We were blessed with timely snow and ice, so the children were able to experience a little of life in the cold, a highlight being the breaking of ice with wooden spoons to free toy animals. The cold weather endured for our trip to see the penguins at Birdland, but we all did our best to emulate the penguins with warm layers.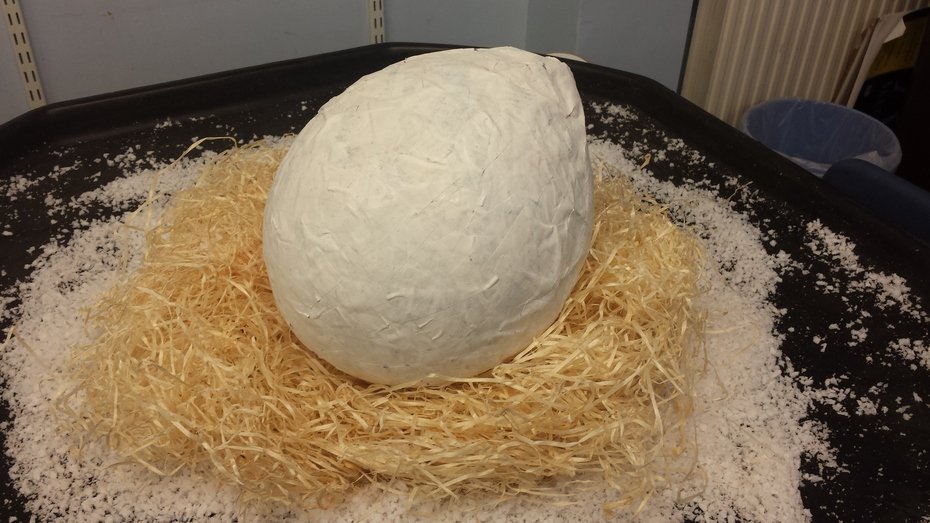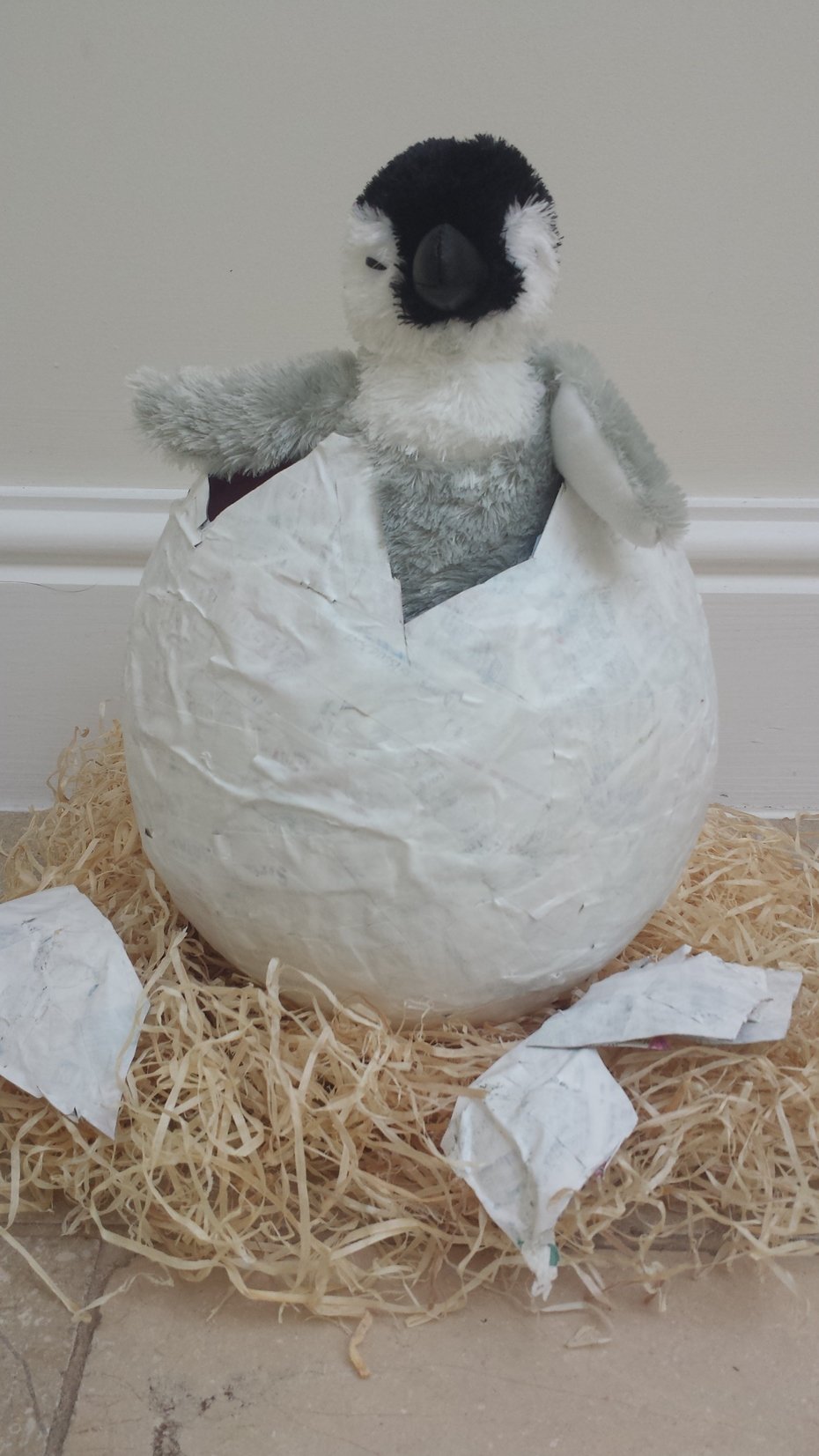 Learning about the civilisation of penguins aligned well to the National Curriculum requirement for children to develop their knowledge and understanding of animals. We looked at the different types of animals, focusing on fish, amphibians, reptiles, birds and mammals, which raised interesting insights into evolution; and children each painted their favourite animal. These are currently displayed in the KS1 corridor, by animal type, with a description of how each type uses water for survival: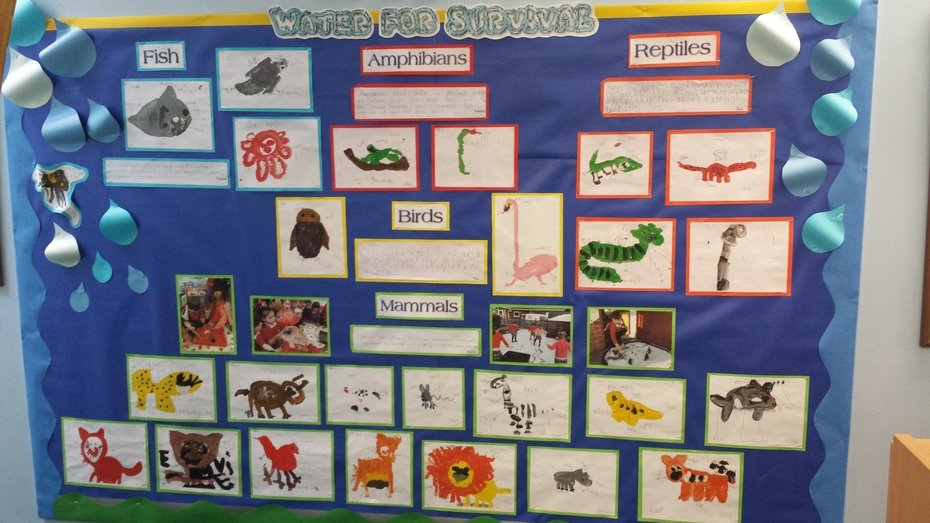 The Great Fire of London
We learned about life in London in the 17th century and how a small bakery fire became the Great Fire of London (GFL). The children were able to deepen their understanding of the significance of water to civilisations and demonstrated tremendous insight and reasoning skills. Writing skills developed further, both creatively and technically, as the children wrote in the first person as witnesses to the fire. Some children were so keen that they continued their writing at home. The children's writing on the Great Fire of London has been captured forever in a beautiful class book, at which families are welcome to look when in the classroom. A duplicate will be shared with children in a developing country to enhance their learning. Having understood how graphical representations aid efficient understanding in their maths lessons, the children produced some pictorial story maps of the GFL, in which symbols communicated the story. We were fortunate to be visited by local firefighters, who shared their work and their tools with us. Gosh, the clothing is heavy ...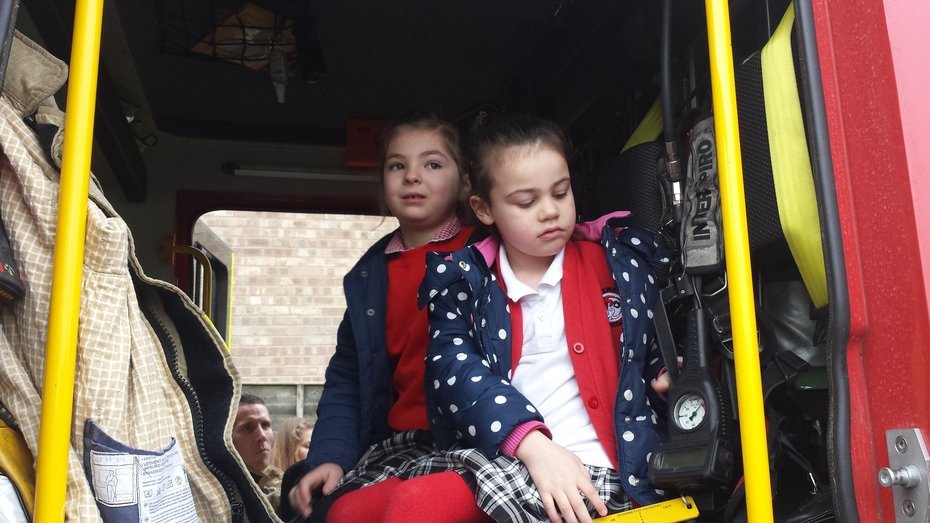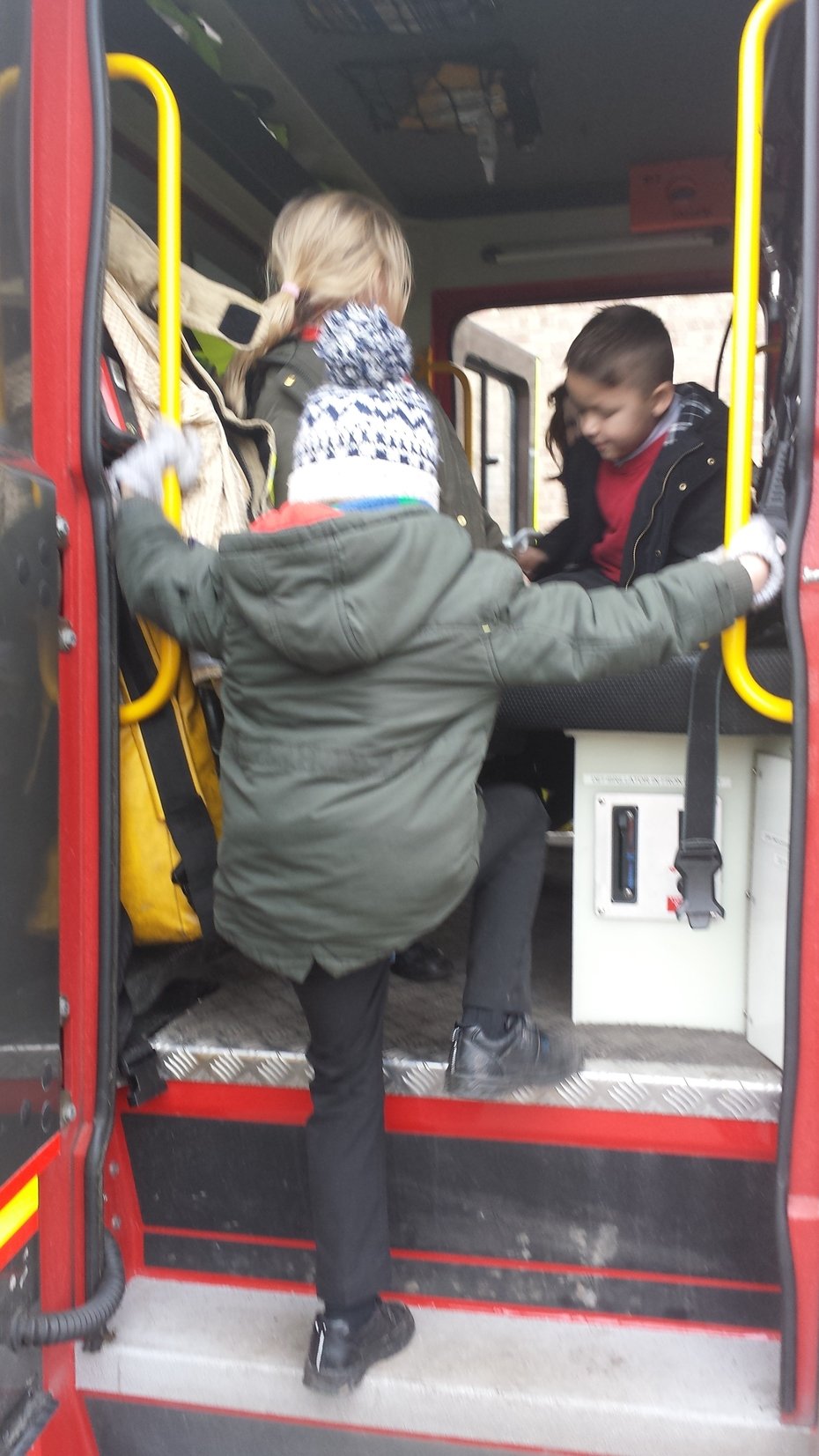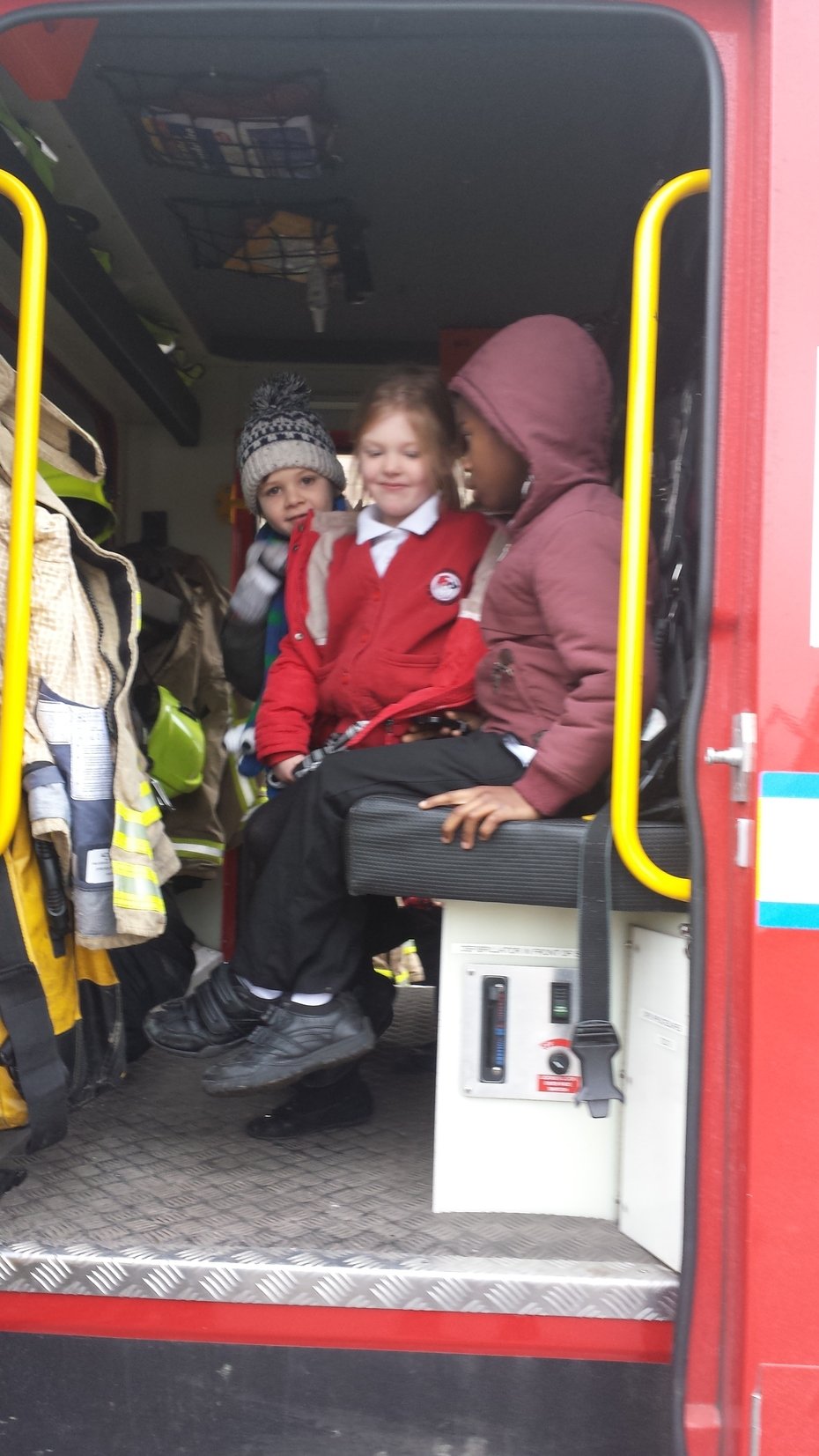 This enabled the children to confidently compare firefighting equipment of 1666 to that of 2018 by means of a Venn diagram: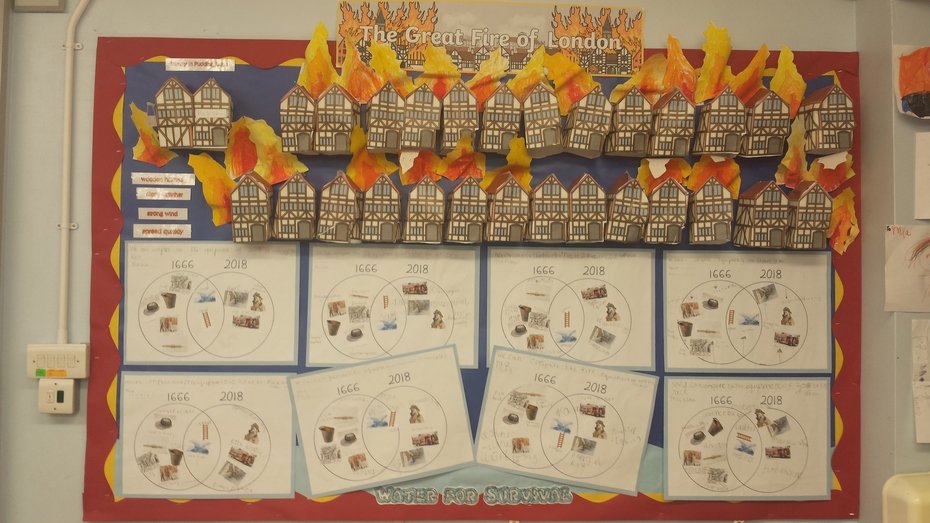 Class 2 also carried out fire drills, in which we sensibly prepared ourselves for a real fire.
The chn created some fantastic pieces for their home project on the theme of London: we had iconic buildings - past and present - made with a variety of resources, including a representation of the bakery, with complete interior; artwork; journalistic pieces; posters; firefighting equipment; and a very effective representation of fire in a jar. An example ...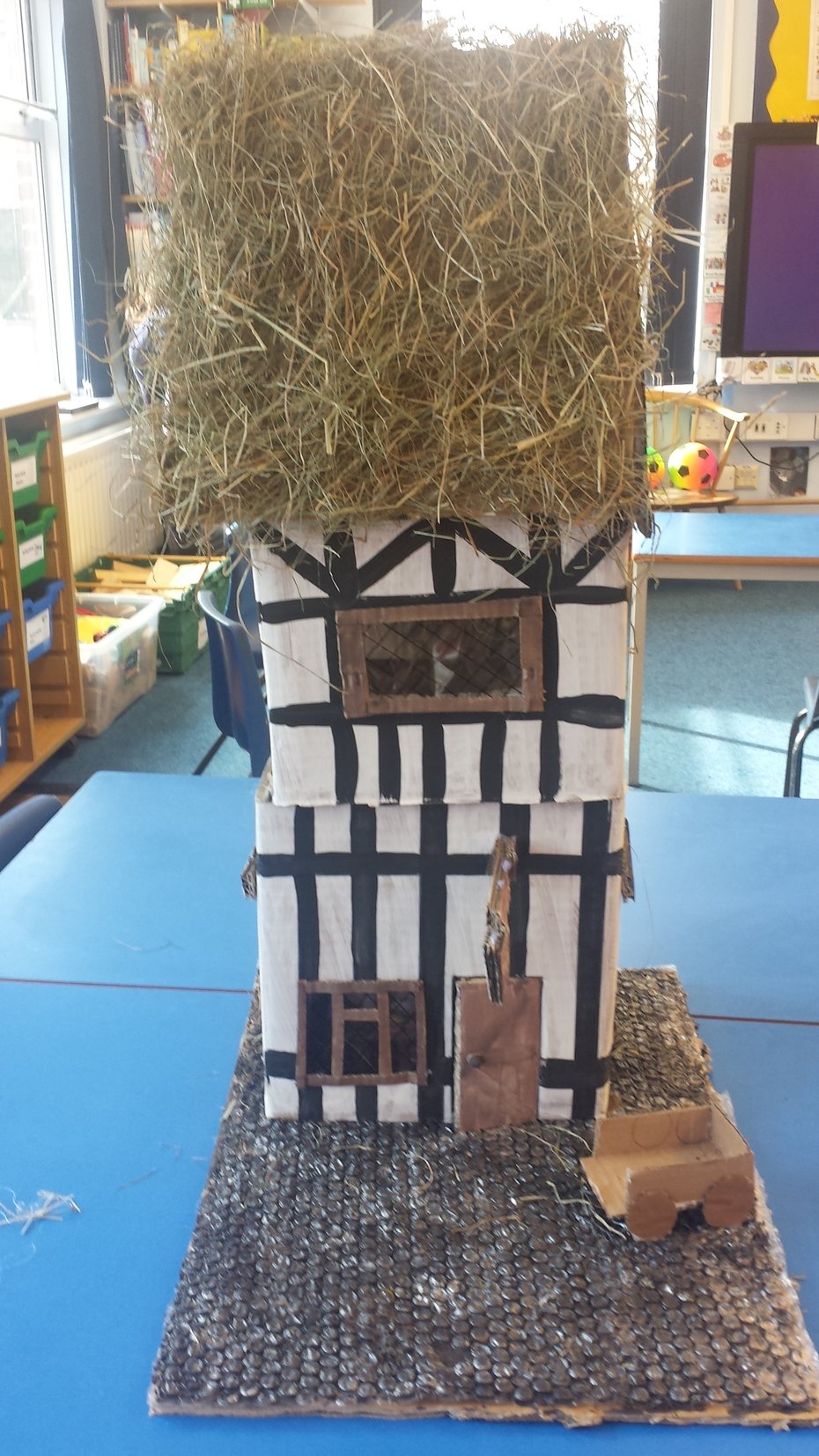 Dance: Water
A highlight of the term was Class 2's dance performance to Robert Miles' uplifting classic, 'Children'. The children worked in harmony with fabric to represent water in scenes, depicting the ocean, a lake, the water cycle and a river. It was wonderful for the children to perform before so many family members as well as the rest of the school.
Literacy
Writing was based on the term theme, however further opportunities existed as part of daily Phonics sessions. Children have progressed well in Reading, evidenced in reading assessments that took place at the end of term, and they have continued to enjoy listening to and discussing stories. Their writing adorns the walls, and they should be proud of their achievements, particularly of what is becoming an instinctive ability to punctuate well.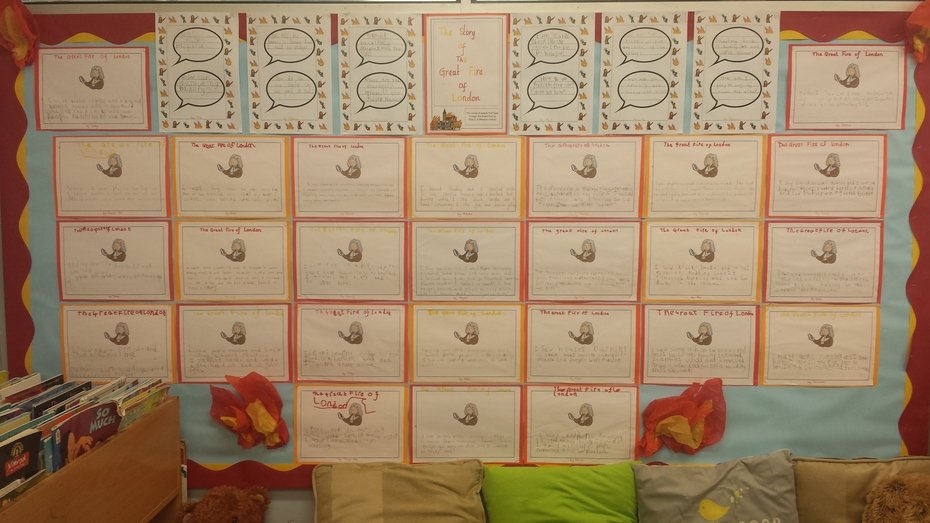 Class 2's mascot, Leonard the Lion, was befriended by newcomers Winter and Snowy, all three of whom have been very lucky to have visited many of the children in their homes and share in their adventures, about which the children have written.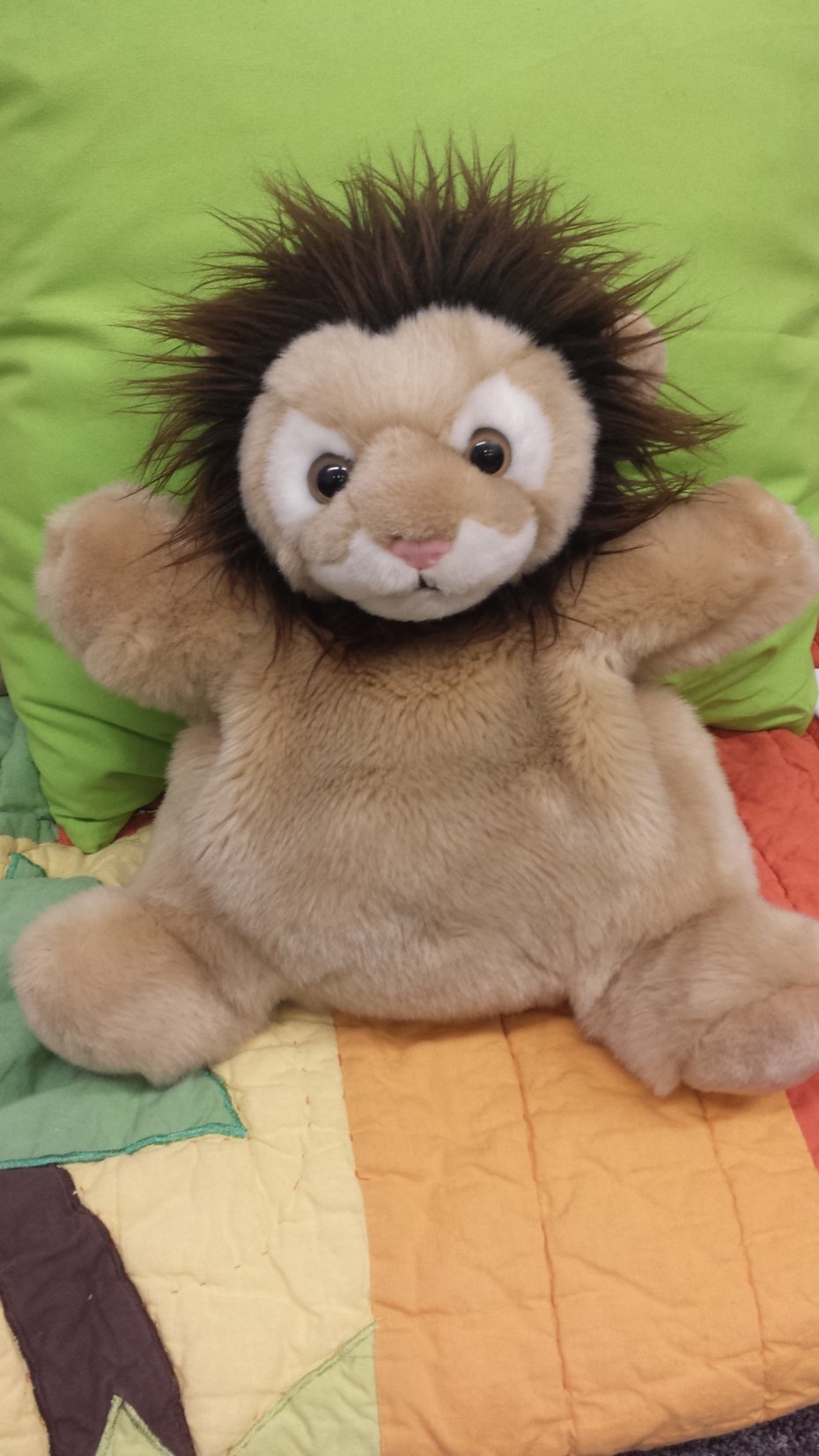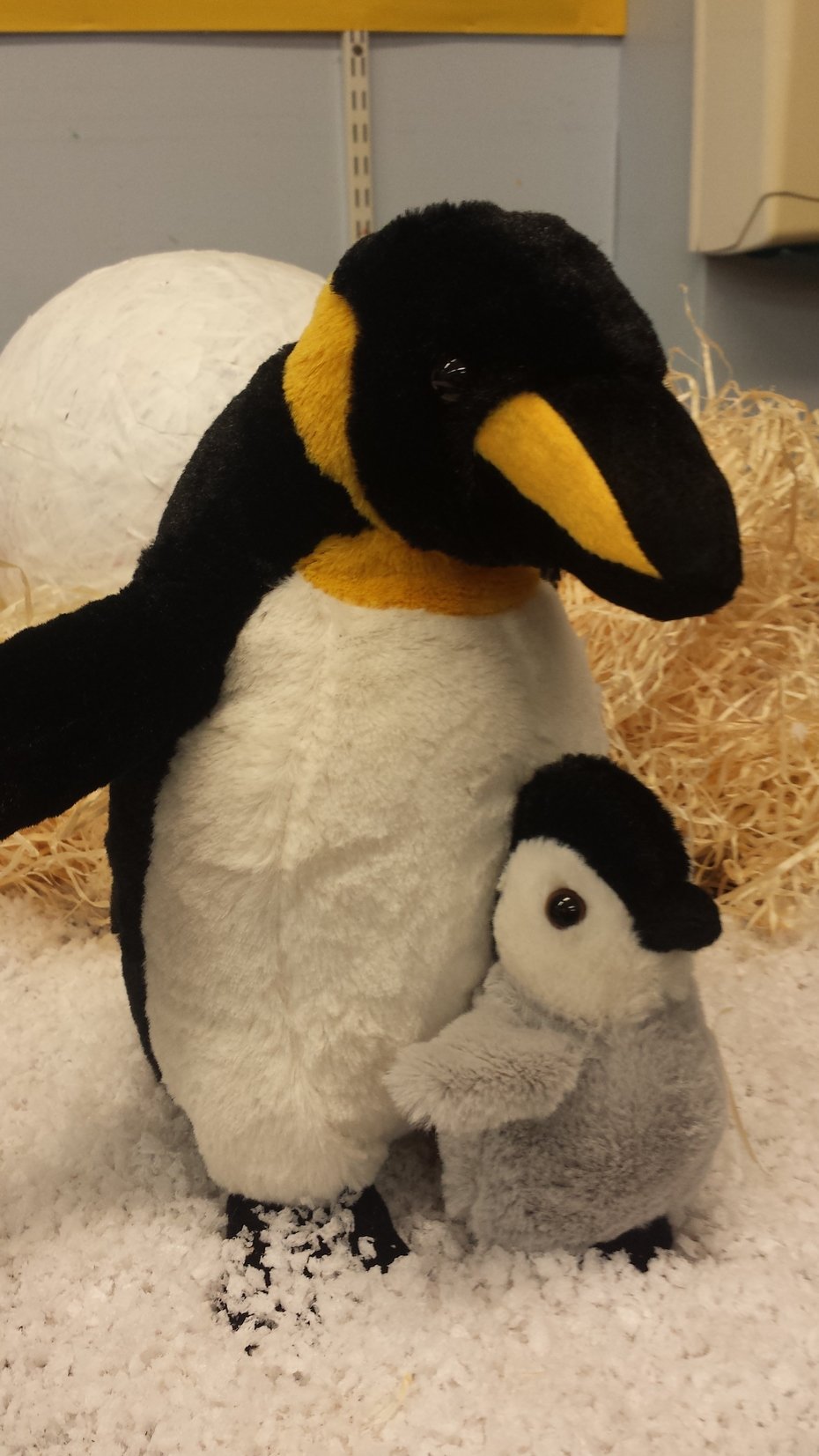 Leonard, Winter and Snowy realised that a bath was overdue, so have addressed this during the Easter holidays: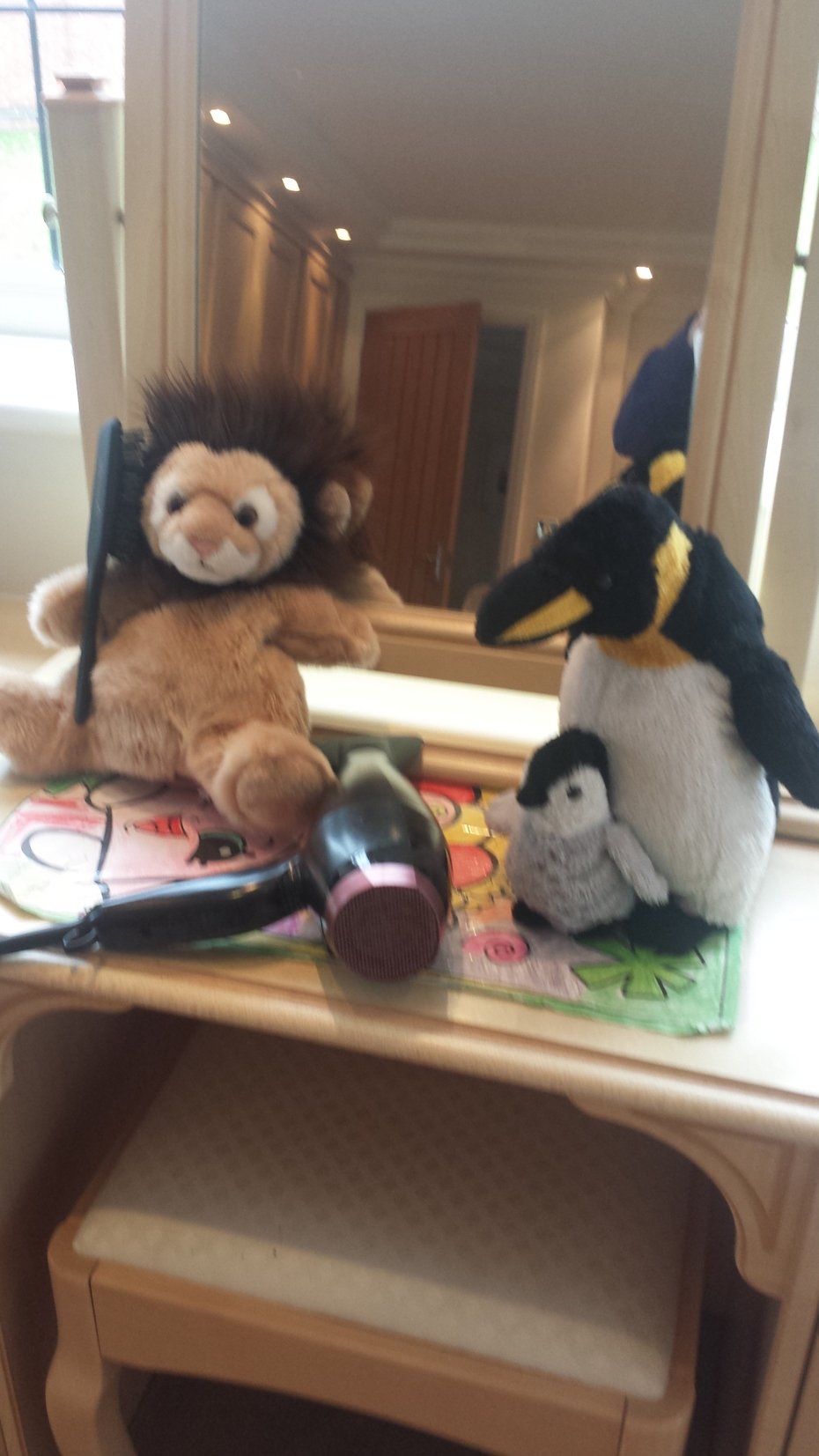 Maths
Learning continued through Mastery and Active Learning, although the weather did inhibit making the most of the outdoors. We looked at time, place value, measurement of height and length - for which the children produced some fabulous bar charts, and began the empowering journey of multiplication and division. The children have been able to show true depth of understanding by producing some excellent resource-based examples of halves and quarters.
Teamwork
Continuing efforts from the autumn term, Class 2 Lions worked creatively in teams to build The Three Billy Goats Gruff-inspired bridges from anything available in the classroom, as well as towers against the clock. Mrs Lewis and Ms Latto felt an overwhelming desire to take part, and a botched attempt to ruin our own chances meant we did claim a win through an unreasonable height advantage. The children responded graciously, indicating what a lovely bunch they are. The children also worked as a team, responding to directions of quarter-, half- and full-turns, to find an Easter chest filled with chocolate treasures: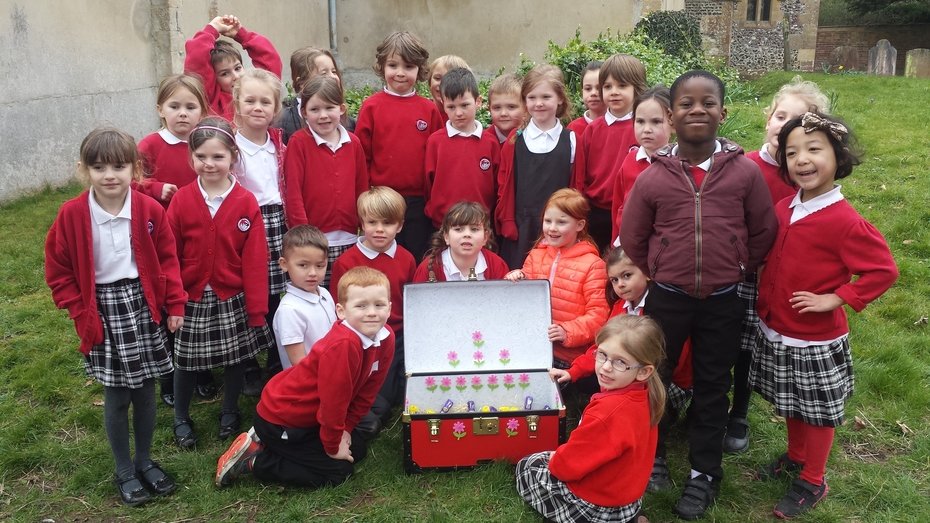 Summer Term, 2018:
Under the umbrella-theme of Innovation, the focus for the term will be Inventions: Connecting People, a topic that lends itself to creativity, reasoning and problem-solving.
Railways and Holidays
During the first half of term, Class 2 will be looking at the opportunities afforded to people as a result of the steam train, a transition from the spring term, to show water and fire working in harmony. We will learn about the geography and a little of the history of the UK, thinking about holiday destinations and taking a close look at the fictitious Isle of Struay, home to Katie Morag.
Spreading the Word
During the final term of the year, we shall look at how people have been connected through the work of William Caxton and Tim Berners-Lee. We shall look at how books enhance knowledge and use ICT resources, including cameras and laptops.